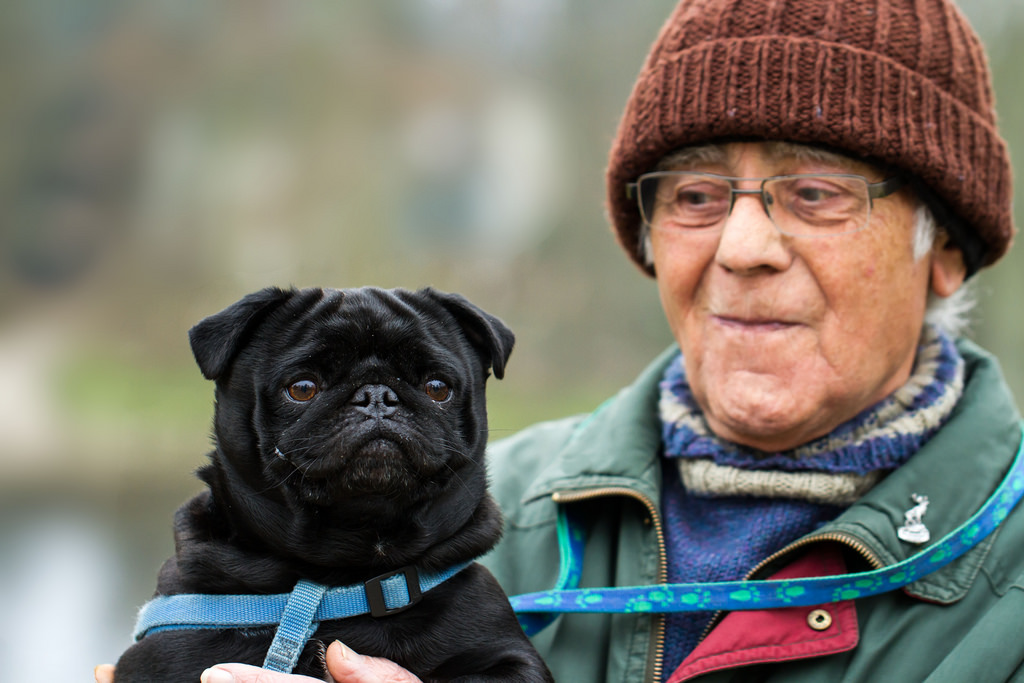 There is no doubt about the benefits of Pet Therapy in Aged Care. The animals bring comfort, companionship and joy to those who participate and insight memories of much loved family pets from the past.  

At the facility I worked at we had a resident cat who had outlived two owners. I would often see him sleeping on the end of someones bed or darting in and out of residents rooms for a visit. He was much loved and well fed. We also had a small dog (puppy) that came with our manager everyday and he was very popular with the residents. He would come to activities and sit on peoples laps and chase the ball if we were playing ball games which made the residents laugh. I would occasionally take my own dog a spaniel on the weekends when I worked in memory care and would let the residents take him for walks in the court yard garden or up and down the corridors. I would take him to rooms for 1:1 visits for those who weren't very mobile. The only rules that we had was that our pets had to be up to date with vaccinations and have a very patient and kind disposition. A friend of mine would bring her small dog in and I would take everyone outside into the court yard for afternoon tea and she would bath him which the residents loved to watch.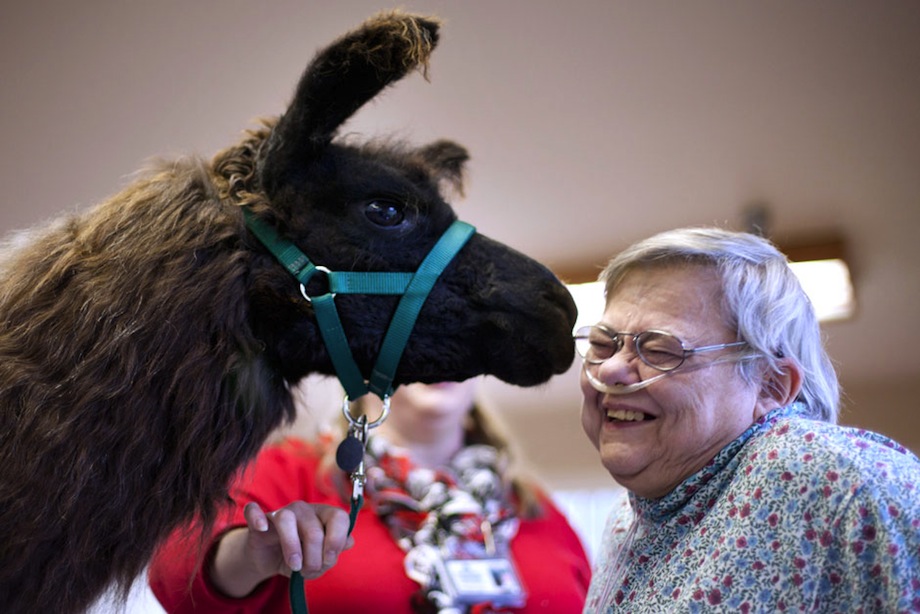 We had many visiting groups as well from wildlife sanctuaries with native animals, reptiles or birds that the residents could get up close and interact with and ask questions. These organisations usually charge a fee which goes towards the upkeep of their animals and for conservation. These visits usually lasted between 1 and 2 hours.
Another great idea that was well enjoyed was the hiring of an incubator and watching chicken eggs hatch over the course of a few days then getting to hold the new chicks. There is a business that do this, supplying schools, aged care etc. They set up and take away the incubator equipment after about two weeks and offer the staff the opportunity to adopt the hatched chickens. We photographed our residents cuddling or posing with the new chicks. Having them sit on their shoulders and had a calendar made with the photographs, which was a complete sellout in our facility and a great fundraiser.

A very successful animal therapy project is to arrange a baby animal farm to visit. It is quite costly so we would incorporate our visit at our yearly fundraiser fete. We would always make enough money to pay for the animal visit with our raffles, produce for sale etc. To see the faces of the residents cuddling the guinea pigs, chickens, piglets, rabbits was priceless. We would take plenty of photos and print them out so each person could have a copy in their room. Most people in their lives had a family pet which they loved. I think the benefits of introducing animals into a facility is wonderful.