When to Celebrate?
---
This year the AFL Grand Final will be held on September 2022.
Everyone can enjoy this event!
---
Many of the senior residents really enjoy football including those living with Alzheimer's and dementia. This event is suitable for every part of your residential aged care facility. 

To have a successful fun day here are a few ideas.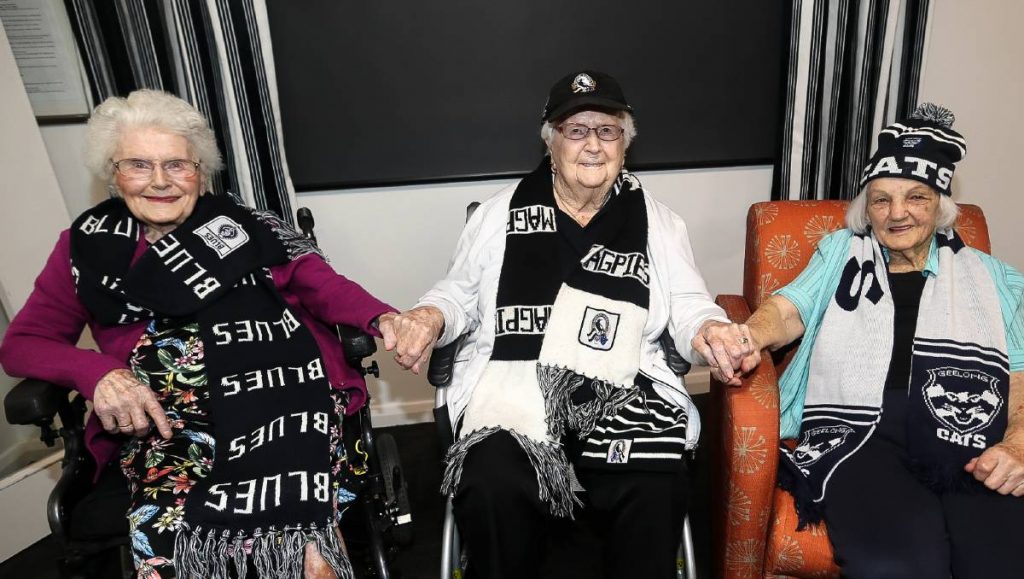 Decorate
✿ Decorate the room you are watching the game in the two teams colours. Lots of coloured streamers and balloons.
✿ Find posters to post in the room of the two teams these can be found in the newspaper in the week leading up to the game.
✿ Make a display with a football, borrow a football trophy from family or friends, football boots & mascots.
✿ Make bunches of coloured streamers on sticks that residents can shake to cheer on their favourite team.
Dress up!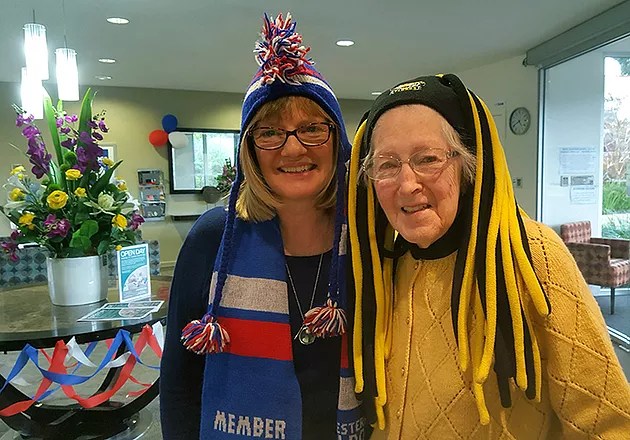 ✿ Encourage staff and residents to dress up in the team colours. 
Serve Football Food!
✿ Serve football food like small meat pies & sausage rolls with sauce. Potato chips and low alcohol beer or cool drink.
✿ Decorate milk arrowroot biscuits with coloured icing (team colours) to serve with afternoon tea.
Music & Quiz Activities!
✿ Run a football quiz in the afternoon. Download our Quiz here.

✿ Sing the 2 competing team club songs and run some highlights from other past grand final matches, accessible on YouTube.