This wonderful assisted living facility in Chagrin Falls, Ohio has been designed specifically for patients with dementia and Alzheimer's disease. The building's interior courtyards and corridors are all laid out to look like tiny houses with front porches looking out over a golf course.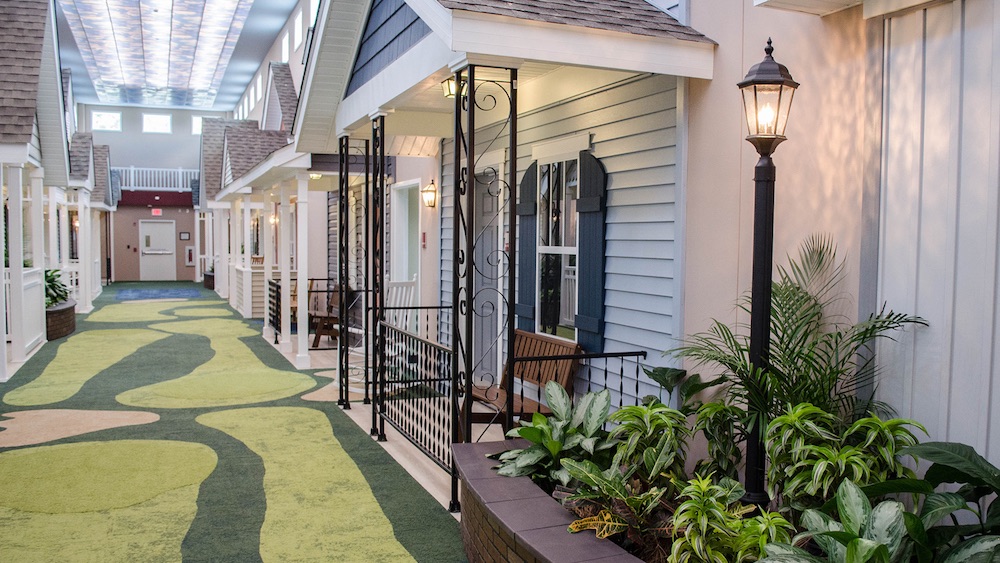 It has the charm and feel of a small town in the 1930s and '40s—even the paint colors are from those decades, according to the News-Herald. The "sky ceiling" features fiber optics that mimic daylight and starry skies, depending on what time it is. The floor is painted green like grass, bird-chirping sound effects play in the background, and artificial plants dot the common spaces. At night, "porch" lights turn on outside residents' rooms.
"Every little thing you see, the wall color, the paint, actually has a therapeutic benefit, a therapeutic value," CEO and occupational therapist Jean Makesh told the News-Herald. There are even calming scents piped into the air, like peppermint and frankincense.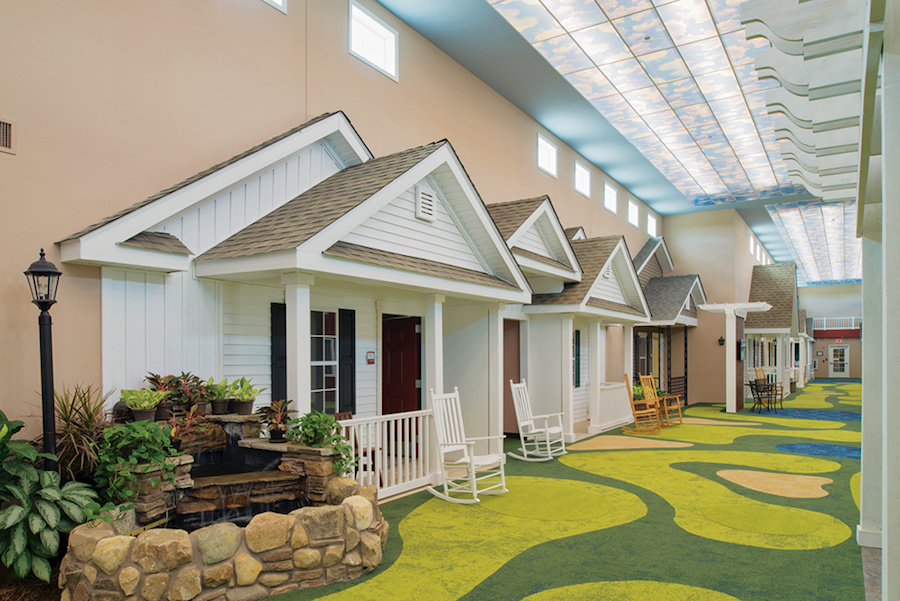 Makesh came up with the idea after learning that controlled environments help reduces anger, anxiety, and depression among dementia patients. Lantern residents take daily classes where they relearn basic living functions such as getting dressed.
Although many lose more recent recollections, Alzheimer's patients usually retain their memories from the time they were 21 years old and younger, I take them back to those memories," he said. "I create a time capsule. It enables them to embrace everything around them."

View the video below to take a closer look.

What do you think of this new design concept for assisted living?