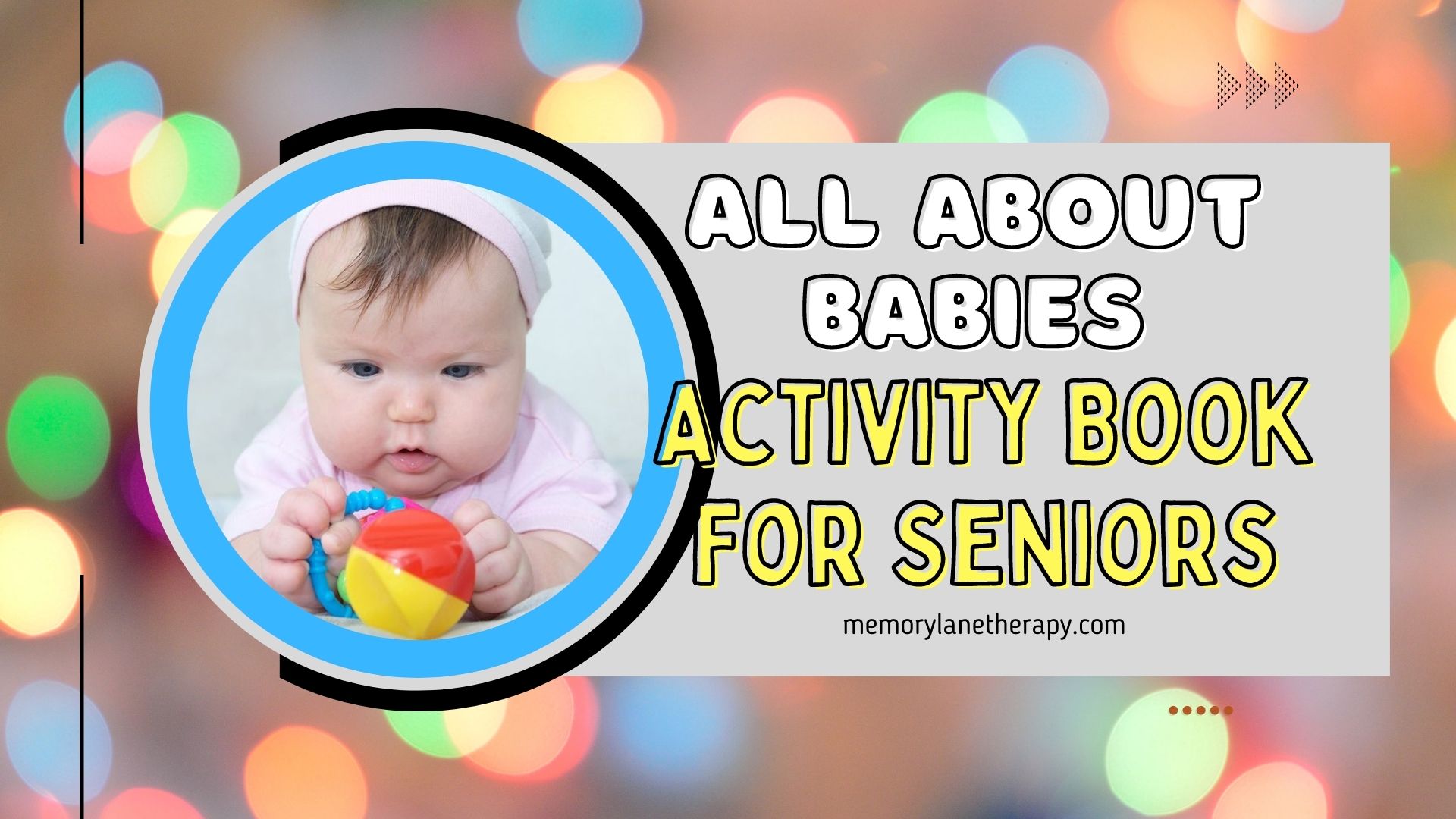 The 'All about Babies' Printable Activity Book for Seniors is a great collection of trivia and fun for those living in aged care. The ladies will of course love this! – and the men may also find it enjoyable. 
Many seniors have had small infants and grandchildren of their own at some point in their life and will reminisce with these simple and easy activities. These type of printable activity books also help stimulate some conversation and social interaction between residents and staff.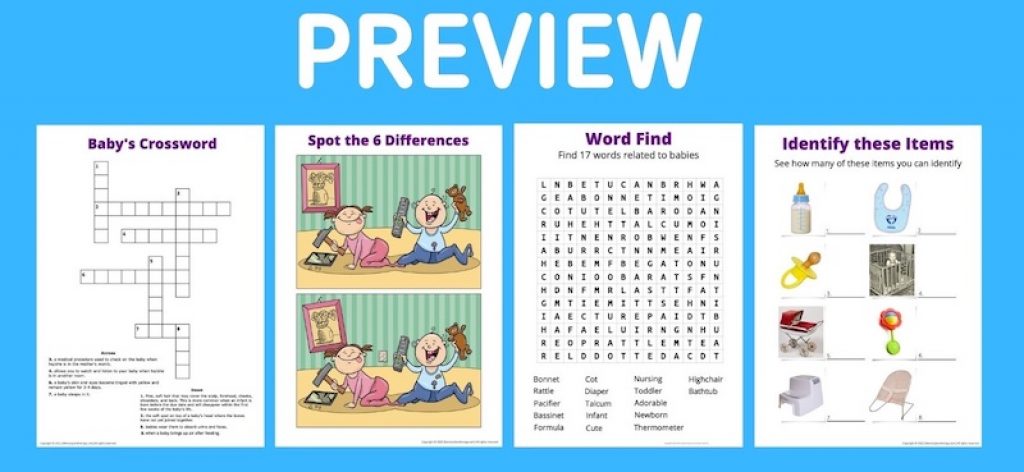 The six A4 printable pages are basic yet stimulating and include some general knowledge quizzes and word games. Including some pictures of common baby related items like a pacifier, rattle, bib and playpen. 
Page listing:
1. Identify these Items
2. Word Find
3. Spot the 6 differences
4. Circle the answer
5. Crossword
6. Answers
This printable quiz book is 100% free, you just need to sign up for our newsletter to download it. Follow the links below.
Once you are signed up and logged in you will have access to download any of our free quiz books here.
Download your FREE Printable Quiz Book below.