Playing Bingo is a favourite activity for residents that live in aged care,  many seniors can join in even if they need a little bit of guidance and assistance.
It can be quite a competitive game between players and the winners are thrilled when they receive a prize. Many facilities give chocolate bars, potato chips & wrapped biscuits or cake but not everyone can enjoy these treats because of dietary restrictions.
This is when the Bingo Bucks are a good idea and an alternative idea for prize giving. Bingo Bucks can be won during the month then spent at a pop-up shop organised by the activity staff, here are some ideas to get it up and running.
---
A Guide for Bingo Bucks:
Pop-up Stores
Have the pop-up store open every fortnight or once a month to give the residents something to look forward to and a great shopping opportunity.

Here are some photo examples of how you could display your Bingo Bucks store.
Buy items from a discount store cheaply and ask for donations for the pop-up store. Keep all items stored in plastic tubs with lids.

Have items priced from $1  to $10 for the residents to purchase, they can save their Bingo Bucks to buy a more substantial item.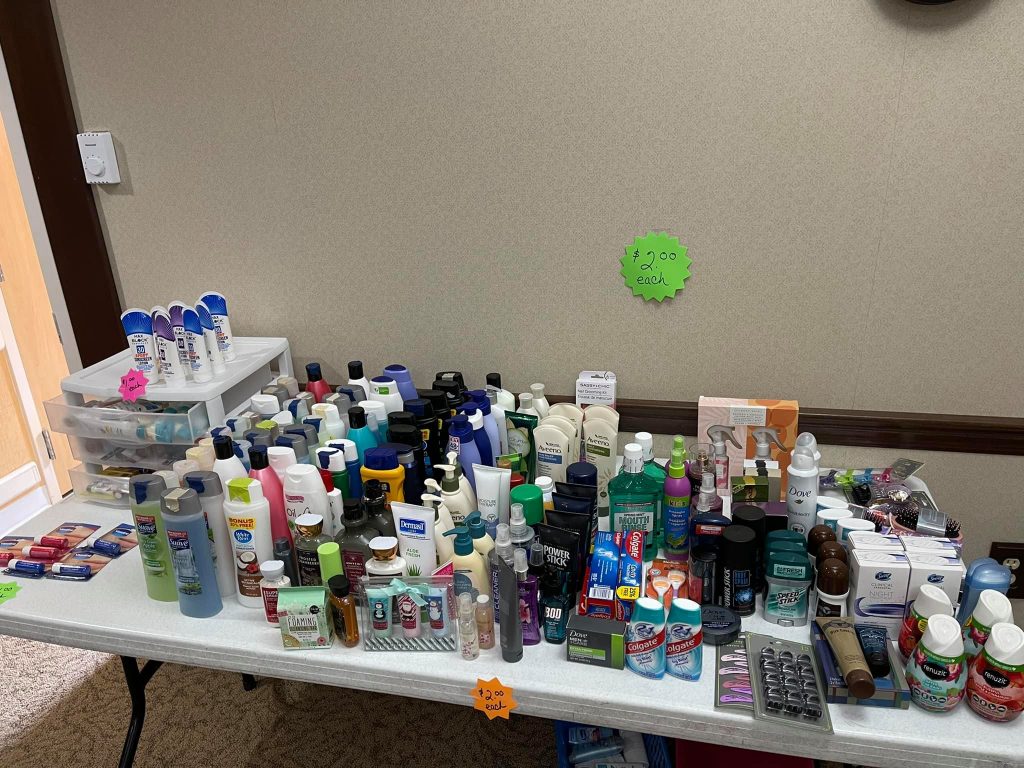 Some great ideas for items are hand cream, shampoo & conditioners (mini), hair brushes, combs, tissues, soaps, costume jewelry, books, note pads, and pens, donated soft toys, sweets, biscuits, crisps, etc the choices are endless.
---
Print out some Bingo Bucks and laminate them so they can be used over and over again. You could use the facilities logo, stamp or name on the dollars.

Make $1, $2, and $5 Bingo Bucks. Examples are $1 could be for a full lineup, $5 for a full house, or for the last bingo game of the day.

Keep a log of winners and how much they have won as Bingo Bucks can be lost or misplaced by some residents. A clear zip-up pencil case with the resident's name on each case is a good way to keep everyone's Bingo Bucks safe and organized. Let residents look after their winnings and for those who need some help keep them stored in a safe place.

---