I made this with my residents one Christmas and it turned out fantastic!
It wasn't expensive and it had great impact at our Christmas party.
The residents were able help put the project together and everyone enjoyed the end result, it was a very sensory experience especially for the residents living with dementia.

What items you will need
---
50 Plastic Picnic cups
Clothes Pegs
Stapler
50 LED Christmas lights
How to make the Sparkle Ball
---
I prepared my cups at home putting holes in the bottom of them with a hot soldering iron. A drill can also be used as in the video shown below.
The first step is to take 12 of the plastic cups and staple them together creating a circle.
Then get a further 9 cups and staple them to the top of the 12 cups, using the clothes pegs for extra support as you progress.
Next add four more plastic cups filling in the last gap. You now have half of one ball.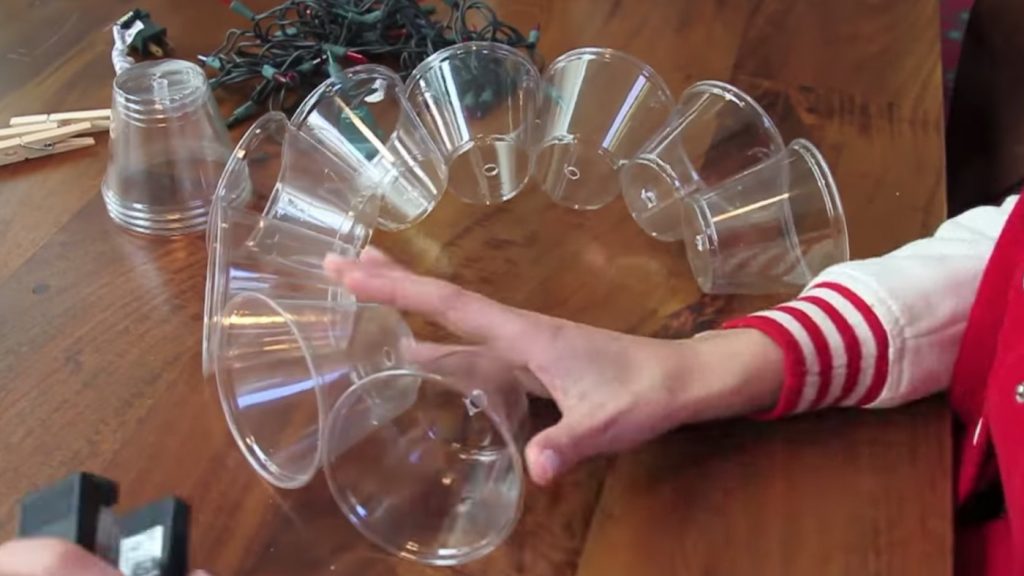 Step four repeat the instructions so then you have two half balls that will be eventually joined together.
While the ball is still in two halves start feeding the LED lights one by one into the plastic cups on the inside through the bottom of each cup.
50 lights into 50 cups one light for each cup.
Place the two halves together to make a ball using the clothes pegs to join then using the stapler staple the two haves together allowing the cord to hang out through a gap.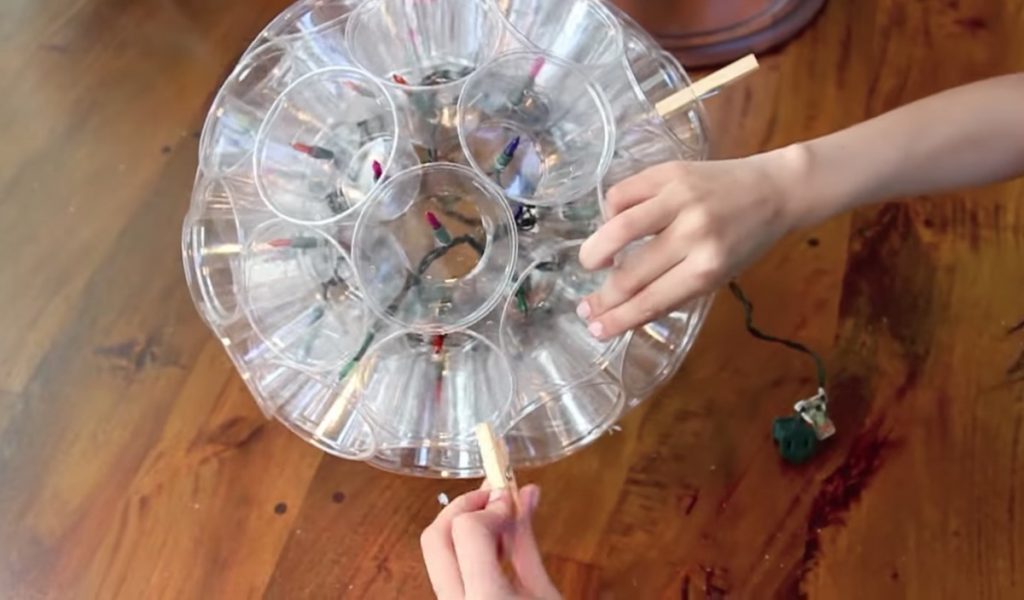 These balls look wonderful hanging from the ceiling.
Every christmas they can be bought out and used over again.
---