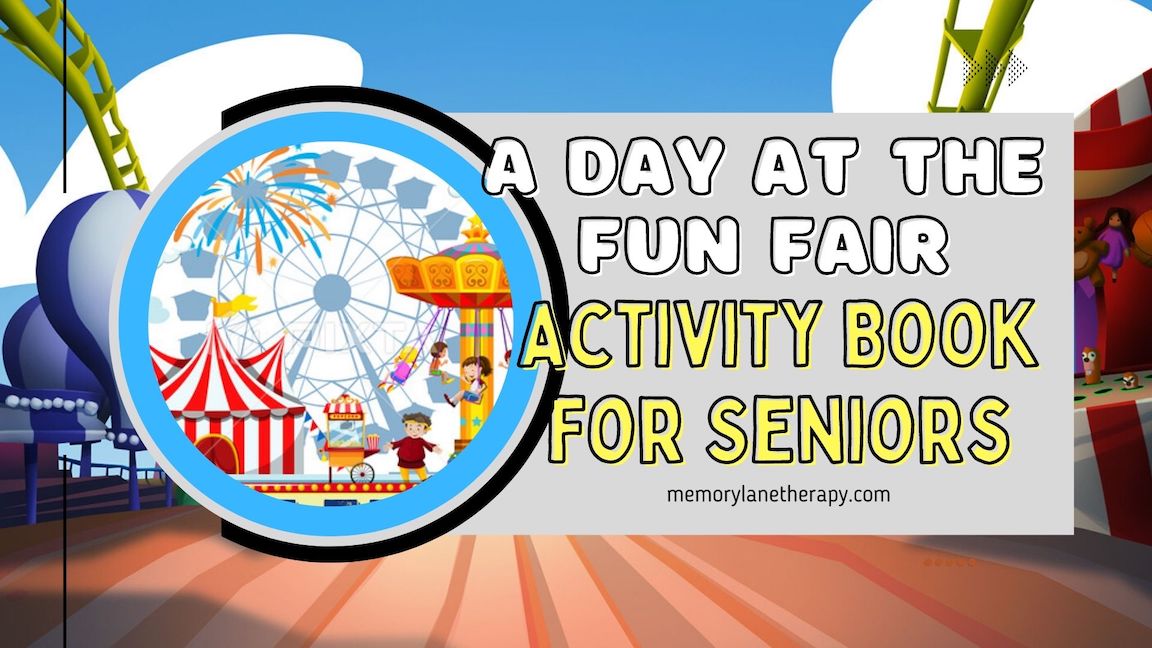 The 'Fun Fair' Printable Activity Book for Seniors includes word games suitable for those living in aged care. 

Many seniors have enjoyed a fun day at the Fair, Carnival or Agricultural show throughout their childhood and will enjoy to reminisce with these simple and easy activities. These type of printable activity books also help stimulate some conversation and social interaction between residents and staff.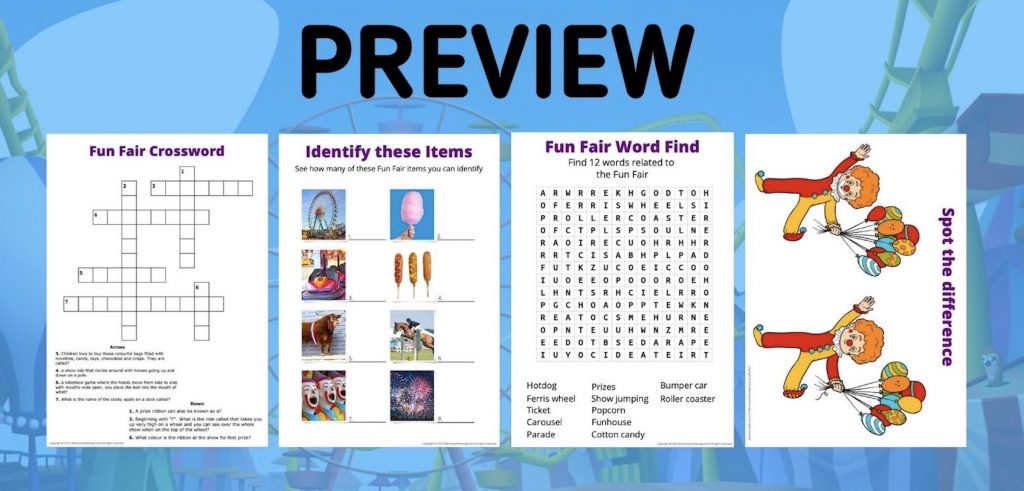 The six A4 printable pages are basic yet stimulating and include some general knowledge quizzes and word games. 
Page listing:
Page 1. Identify these items
Page 2. Word Find
Page 3. Spot the difference
Page 4. Crossword
Page 5. Colour in
Page 6. Answers
This printable quiz book and many more like it are only available to premium members of our website which also includes a fantastic Sing-along for seniors video streaming service. 
We do have 4 printable A4 quiz books in our directory that are 100% free as a Basic member. 
Once you are a Premium member and logged in you will have access to download this quiz book.
Become a Premium Member to download A4 Printable Quiz Book instantly. The download will appear here.