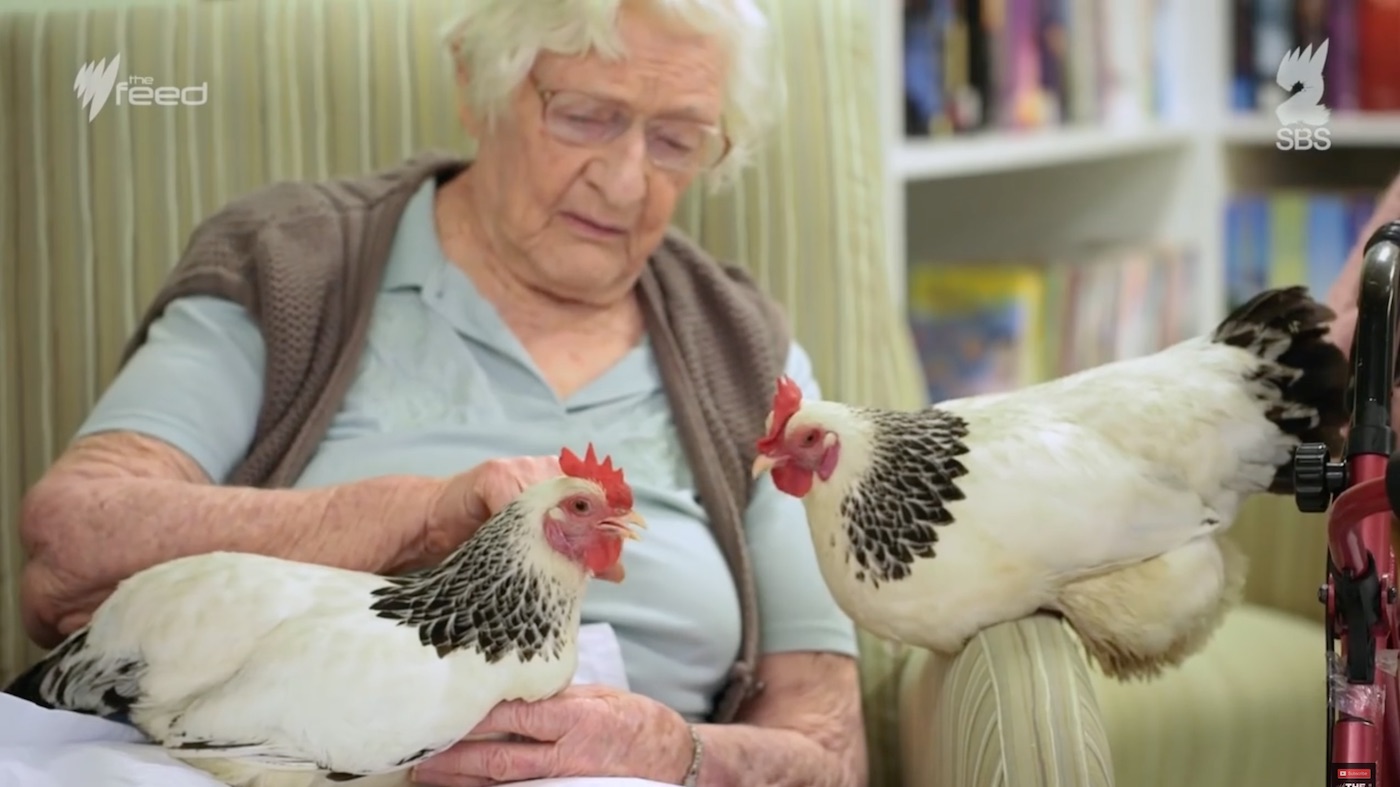 The Whiddon Group, an award winning aged care service in Australia have introduced a fantastic new feathered friends program called "Hen Power" for their residents.
Karn Nelson, the director of research for the Whiddon Group says "Hen Power is really about combating social isolation and loneliness for older people. From what weve seen it has been very effective in helping depression and anxiety particular for our residents with dementia."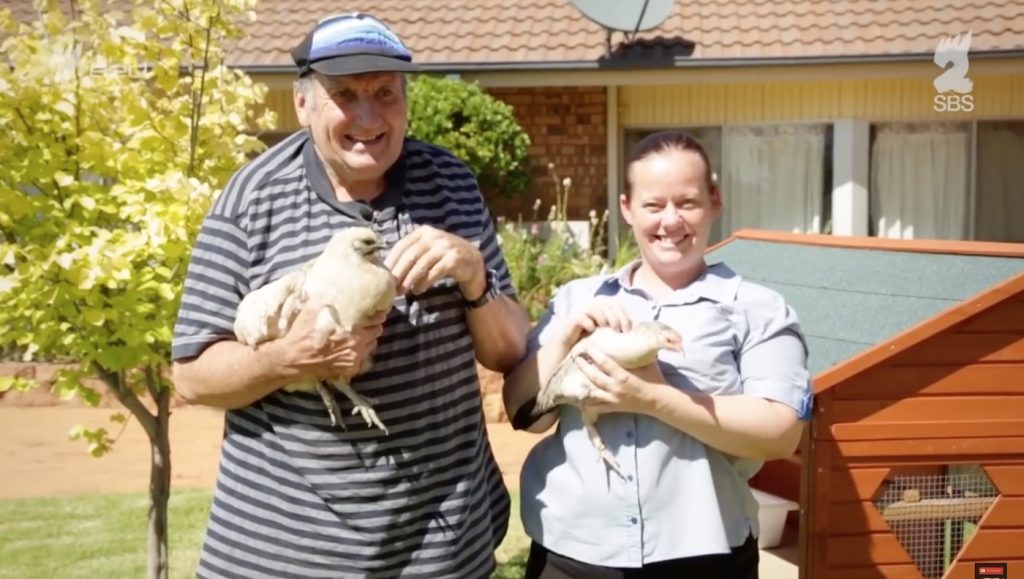 Verlie a 91 year old resident said "I have little Wally here with me she keeps me company. I don't know what we'd do if it wasn't for these little birds, I find it very relaxing, they make me feel calm."
Melanie Jones a Psycholigist who has studied the bond between humans and animals for the past 10 years says "Animals work well in therapy for a number of different reasons, there are some physiological reasons and also some social and interpersonal reasons. One of the main physiological benefits of being around animals is that we get an oxytocin hit or an oxytocin rush that's our feel good or bonding hormone and in turn that drives down our stress response and our stress physiology."
The Whiddon Group have 19 Residential Care locations around NSW, Australia and plan to introduce Hen Power to all homes.
Watch the full story from The Feed SBS below: