Keep an eye out for Treasure Items
---
I am lucky enough to have collected and inherited many old kitchen utensils which I display at home in my outdoor kitchen complete with an old 'Everhot' wood stove.
I'm always on the lookout at op shops and car boot sales for old and unusual items that I can add to my collection.
Vintage items bring back memories
---
Old vintage items like these are great to bring into activity time to help engage with our senior residents in a game of reminiscing and to encourage more social conversation. 
Some guidelines on how to play
1. Sit everyone around a large table or in a circle.
2. Bring all items in a covered bag so they can be revealed one at a time.
3. Bring out an item show it to the group even if you go to everyone giving them a closer look. Ask the question of "what is this particular item used for?" and "what is it called?"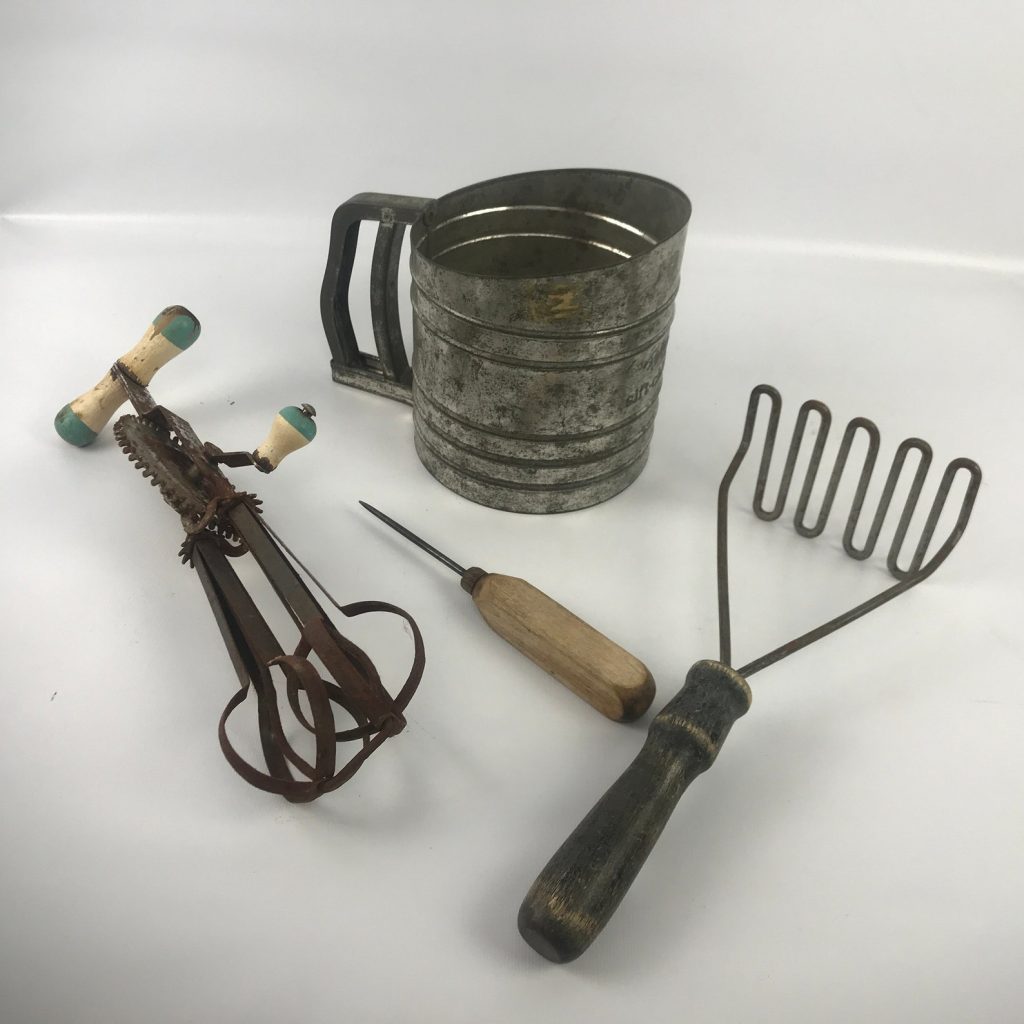 4. Ask the question of "what is this particular item used for?" and "what is it called?"
5. Allow everyone call out an answer and tell them if they are correct.

6. Let people reminisce and tell stories about the object and how they or their parents used the particular utensil in their home and what recipes they made using them.

7. I wore an apron when I did this activity, we talked about aprons recited the apron poem and it bought back many memories of their own aprons or their mothers or grandmothers aprons remembering the designs, patterns and colours.

You could use any old items you may have at home to make great reminiscing activity, Here are a few ideas: old sewing box with thimbles, old sewing bits, old dress patterns, old men's tools out of the tool shed, old fishing items.
Don't have Vintage items? – Try these Cards
I also use the Treasures of the Past Cards at the end of the activity which has many pictures of household items from years gone by.

Available to purchase from our shop. 
---
Recommended for you:
Flower & Gardening Quiz
Painting Using Leaves
Retro TV Trivia Quiz