Imagine a day filled with love, laughter, and cherished memories-that's exactly what we experienced at our aged care center during a heartwarming Valentine's Day celebration. In this blogpost, we're excited to share not only the enchanting story of how three couples renewed their wedding vows but also provide you with a step-by-step guide on how to organize your own unforgettable vow renewal ceremony for the seniors in your care
How to Organize a Vow Renewal Ceremony
Step1: Set the Stage for Romance
Transform your activity room into a romantic wedding reception venue. Drape tables with elegant white linen and adorn them with delicate wedding decorations that exude an air of timeless love.
Step 2: Crafted Elegance: The Power of DIY
Enlist the help of your craft group to create exquisite table decorations and charming wedding bouquets. Their creative touch will infuse the event with a personal and heartfelt ambiance.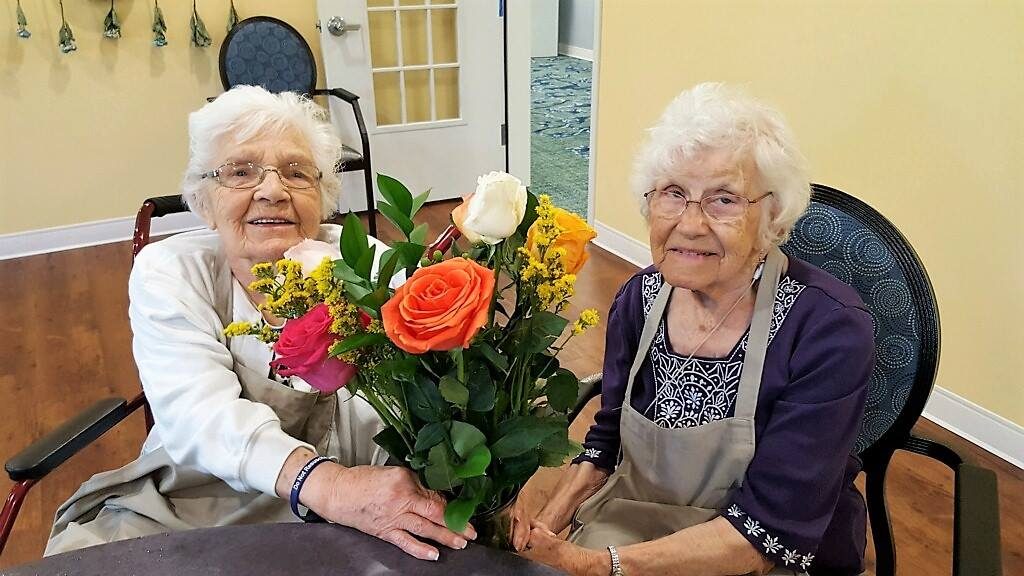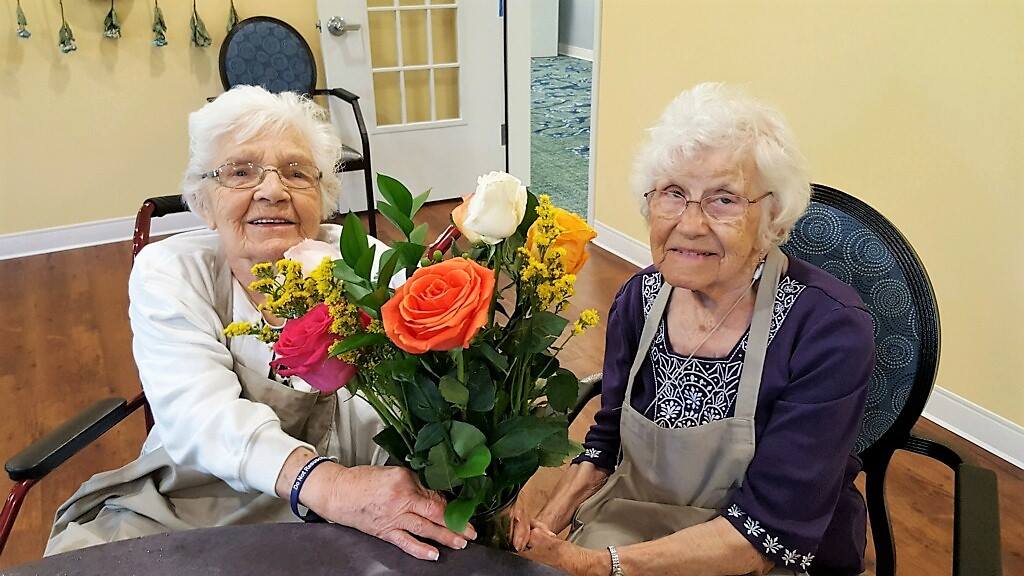 Step 3: Timeless Memories: Display Original Wedding Photos
Encourage the couples to bring photos from their original wedding day. Create a special table display that invites guests and staff to take a journey through the beautiful tapestry of their love stories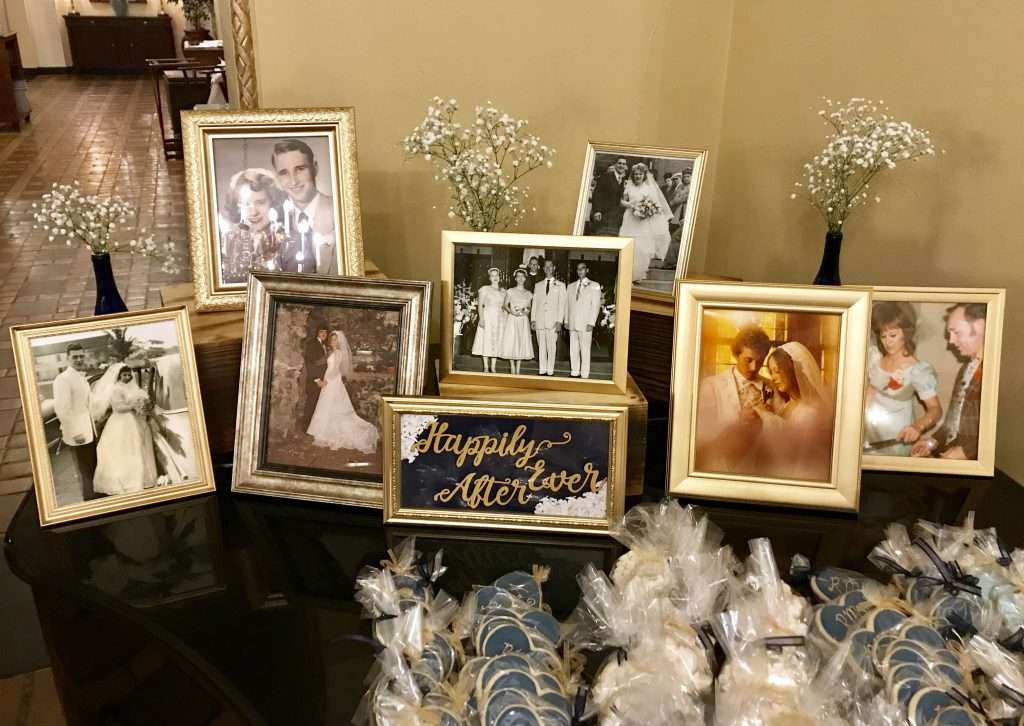 Step 4: A Culinary Delight: Indulge the Senses
Treat everyone to a delightful feast for the senses. A two-tier wedding cake, lovingly baked and adorned by our chef, became the centerpiece of the celebration. Complement it with delectable nibbles and refreshments that evoke fond memories.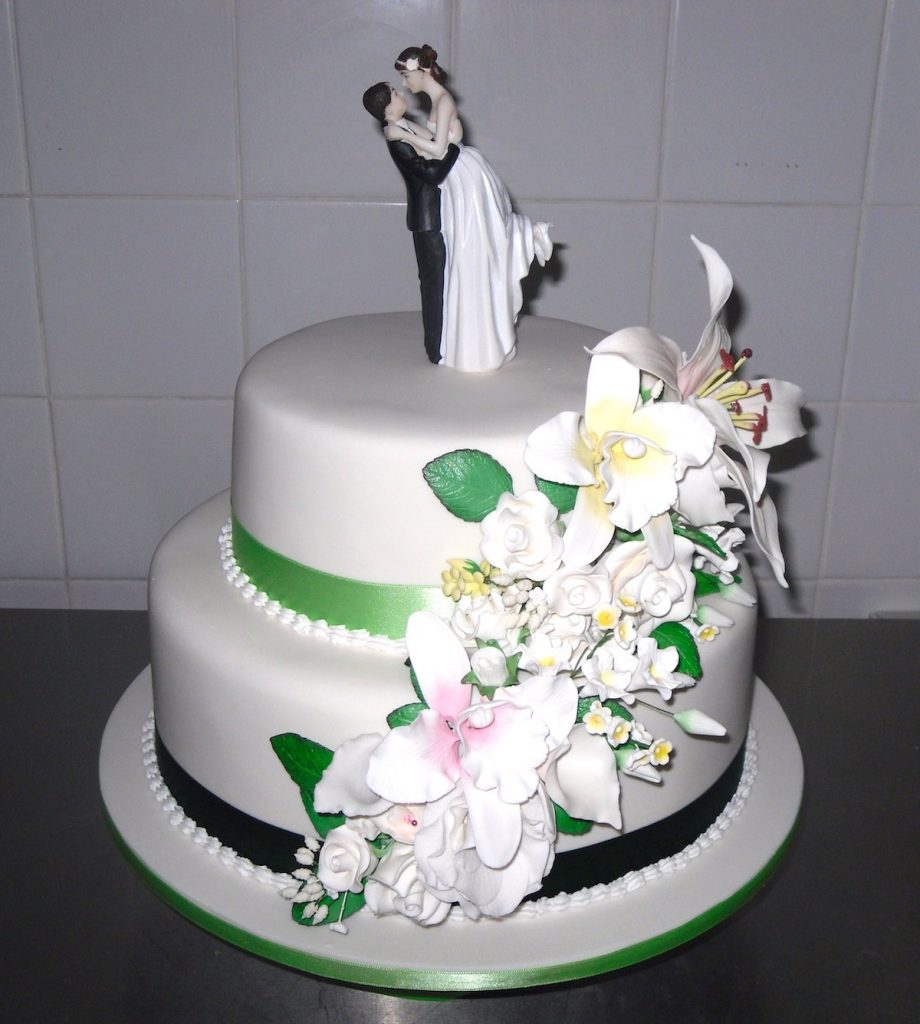 Step 5: Invitations and Telegrams: Spreading Love
Extend personalized wedding invitations to your residents, inviting them to witness this extraordinary celebration. Prepare heartwarming telegrams to be read aloud during the event, touching hearts with messages of love and camaraderie.
Here is a video guide for a very simple wedding invitation.
Step 6: Enlist Companions: Sharing Special Moments
Encourage the brides to select close friends from the facility as their bridesmaids. These companions will not only support them but also enhance the feeling of togetherness and camaraderie.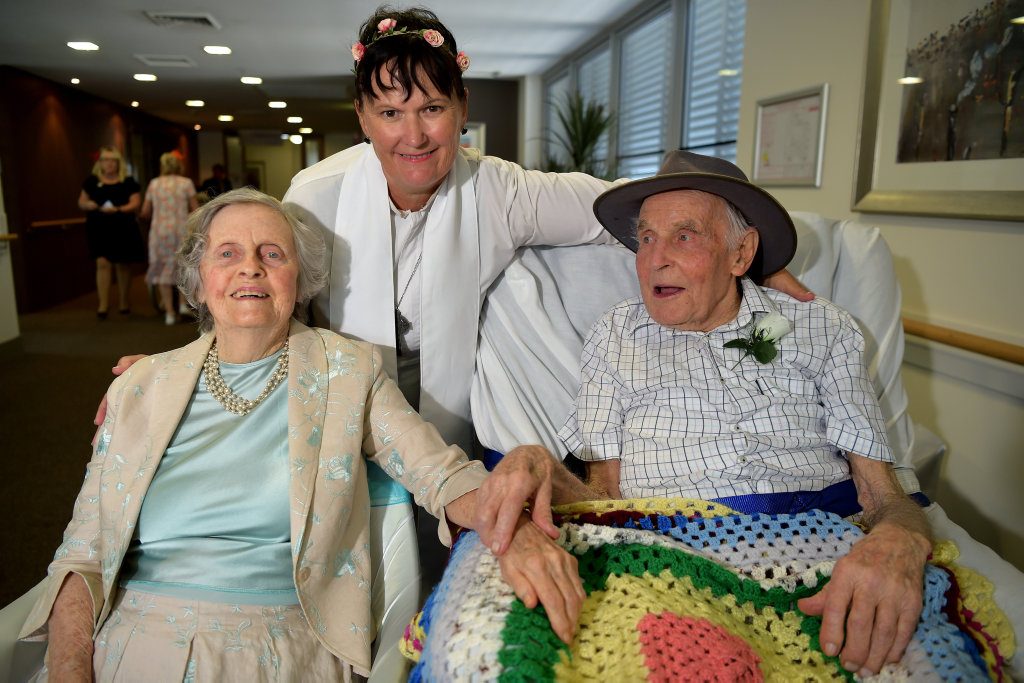 Step 7: Here Comes the Bride: Making an Entrance
Set the scene with a touch of drama as the couples make their grand entrance to the tune of "Here Comes the Bride" playing softly in the background. The sight of the couples' radiant smiles will warm everyone's hearts.

Step 8: A Heartfelt Ceremony: Renewing Vows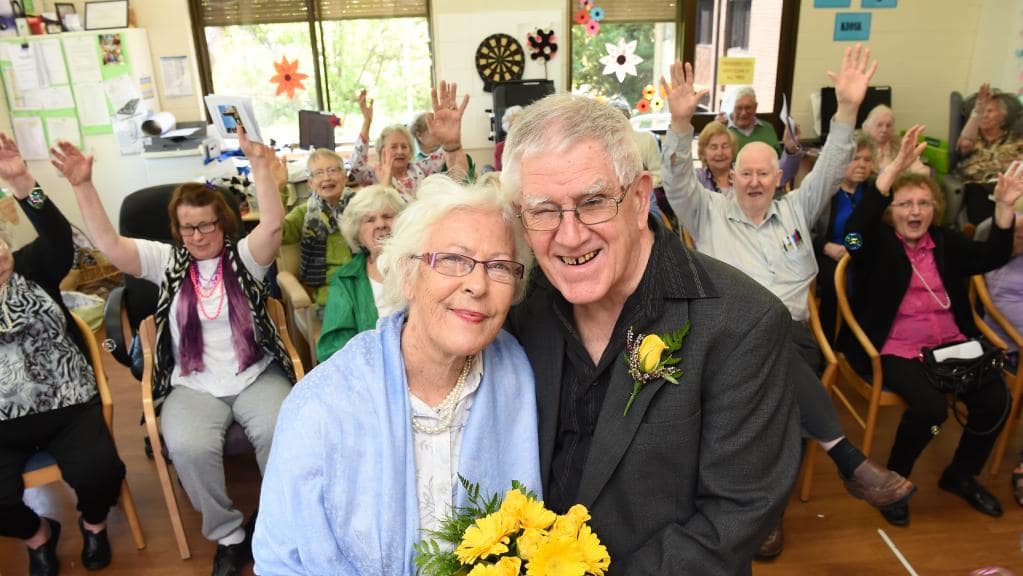 Step 9: Words of Love: Grooms' Speeches
Invite the grooms to step up and share their heartfelt thoughts about their beautiful brides. These sincere speeches will add a touch of humor, sentiment, and love to the proceedings.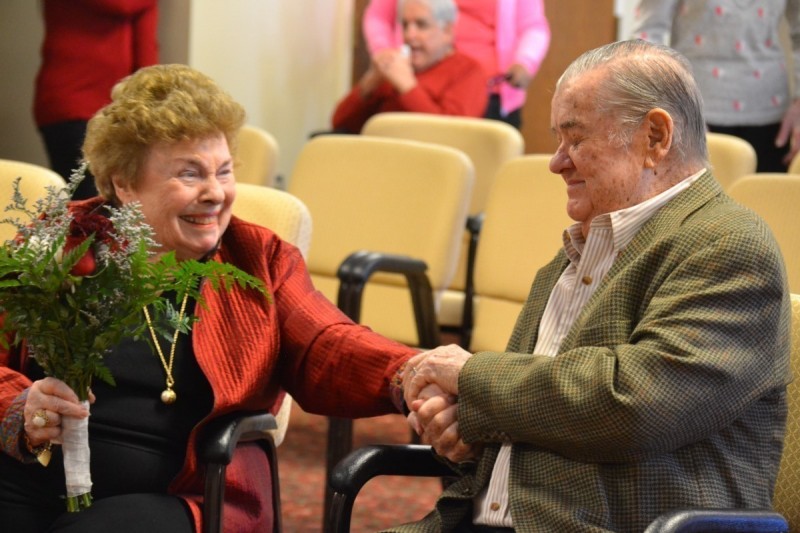 Step 10: Capture the Magic: Creating Lasting Memories
Preserve the magic of this special day with a collection of beautifully captured photographs. These snapshots will serve as precious mementos that the couples, guests, and staff can cherish for years to come.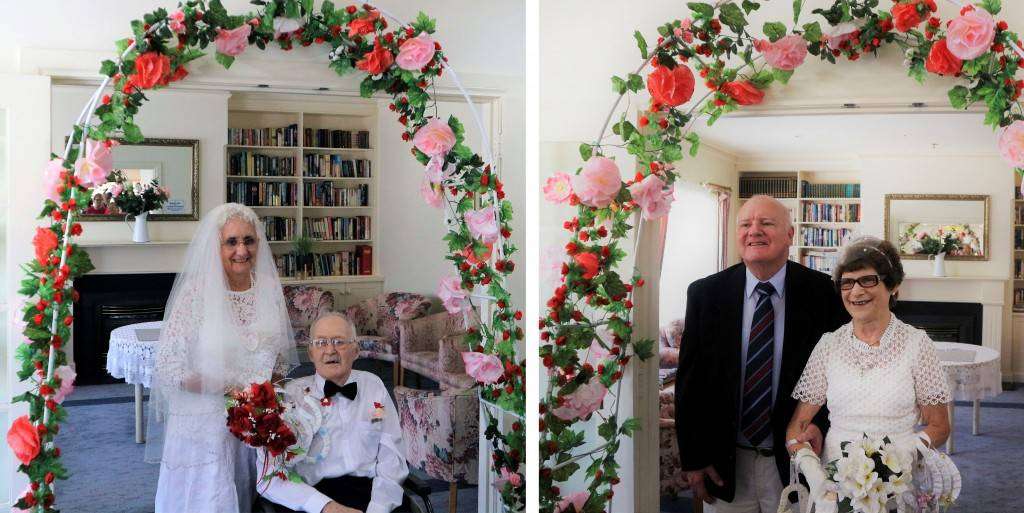 Crafting Memories that Last a Lifetime
As the vows are renewed and the promises are exchanged, it becomes evident that love truly knows no age. This heartwarming celebration reminds us that every moment is an opportunity to create unforgettable memories and foster a sense of belonging and togetherness.
In the end, we're left with the knowledge that, no matter the passage of time, love remains a constant and powerful force. By organizing a vow renewal ceremony, you're offering seniors the chance to relive the joy of their special day while creating new memories that they'll hold close to their hearts.