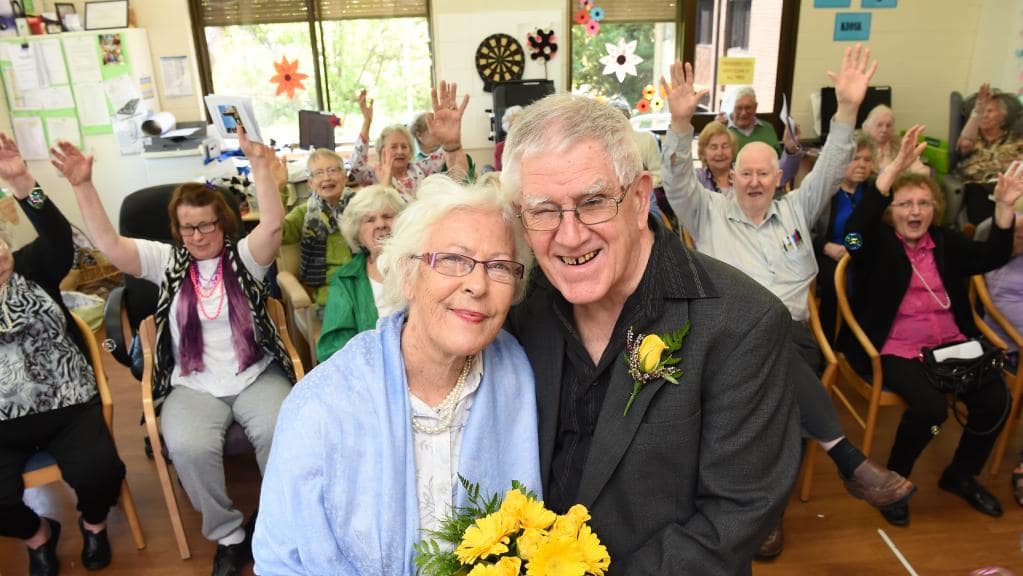 I'd like to share with you all a special event we had to celebrate Valentines in our aged care centre.
On Valentine's Day 3 of our couples in care renewed their wedding vows in front of everyone at our facility, it was a wonderful day.
For this event, we decorated our large activity room as a wedding reception covering the tables in white linen and wedding decorations.
Before the big day our craft group made table decorations and wedding bouquets.
The 3 couples renewing their vows bought photos of their original wedding to display. We set up a table at the reception with all the photos so guests and staff could look at them.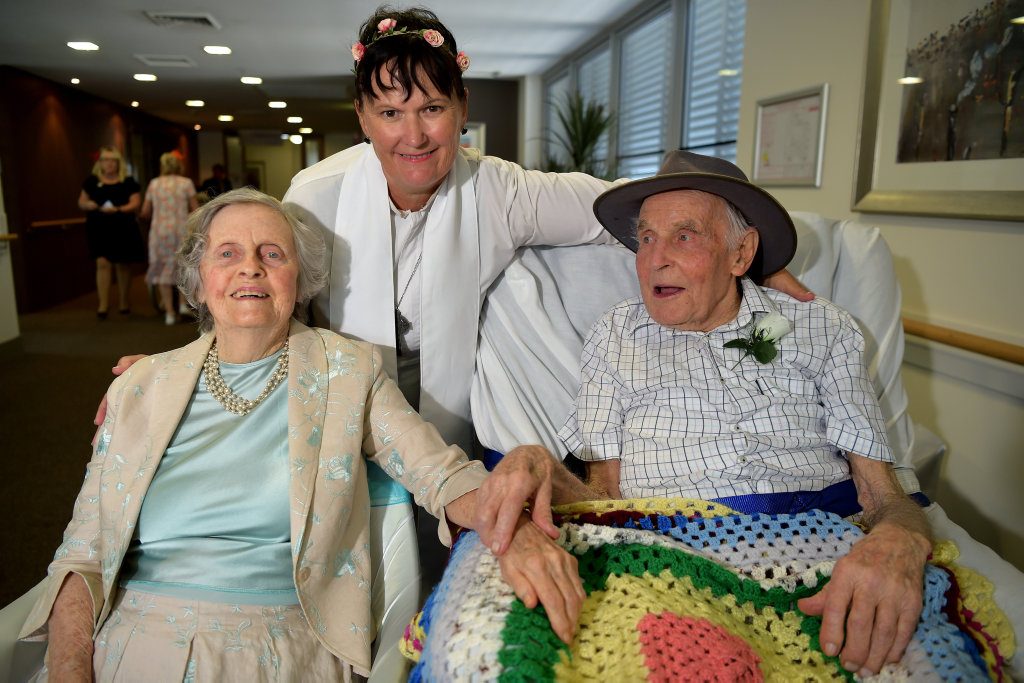 Our chef baked and decorated a two-tier wedding cake with bride and groom on top and supplied nibbles and refreshments for guests. 
We sent out wedding invitations to invite residents to attend and wrote out telegrams to read at the reception. 
Our brides chose a close friend from the facility to be a bridesmaid for them and to help them on their special day.
Our Brides dressed in their best clothes and the three couples entered the room with "Here comes the Bride" playing through a speaker.

Our Chaplain performed a lovely service for renewing their vows.

The grooms all gave a speech about their beautiful Brides.

It was a wonderful day, very moving and special.

We took beautiful photos of the day for the couples to keep as a memento and all the guests and staff had a terrific time.

One of the best and fulfilling activities I was ever involved with in Aged-care.