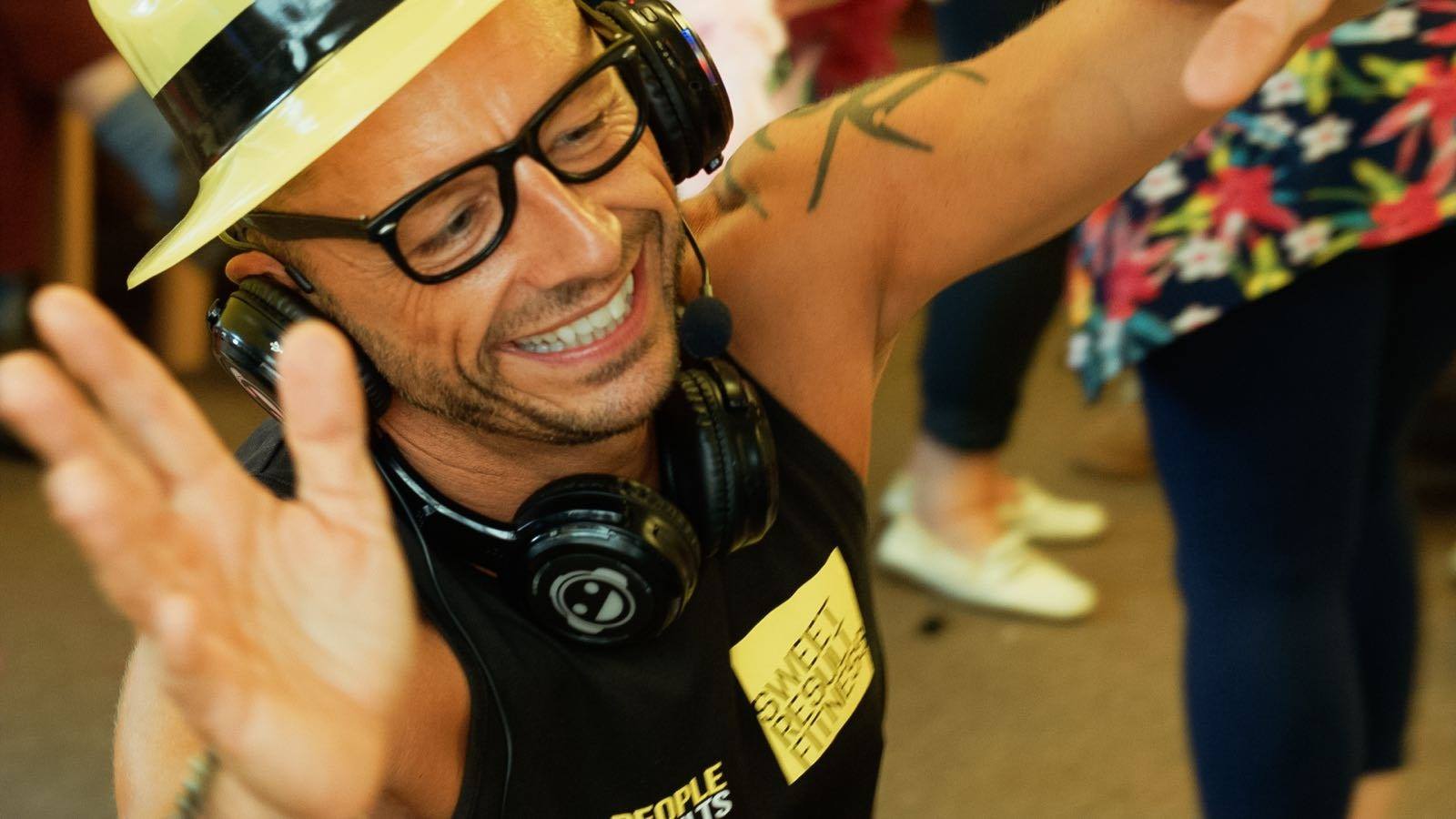 A local fitness coach is making a big impact across aged care centers in the South West of England with his Sweet Silent Disco!
Mark Sweeting is taking the healing power of music into senior care homes in the region and giving them a unique disco party experience. Wireless headset are given to all the participants and together the group are connected to the music playlist. This has long been an event for young people in nightclubs and is now a proven hit for the older generation in aged care.
When that music comes on through their headphones, the effects are instant and Mark cheers them on – everyone gets involved, moods are lifted and transformed! Most of the seniors that Mark facilitates are living with Alzheimer's and dementia and this is the perfect therapy for them, they are up dancing, smiling and having fun! 
Music from the likes of Elvis, Frank Sinatra and Abba play into their headsets and Mark communicates to them through a microphone keeping them engaged and involved, lights and glow sticks are added to the mix giving the seniors a therapeutic and sensory experience.
The response from the Senior care homes has been overwhelming with some booking him for a second and third visit.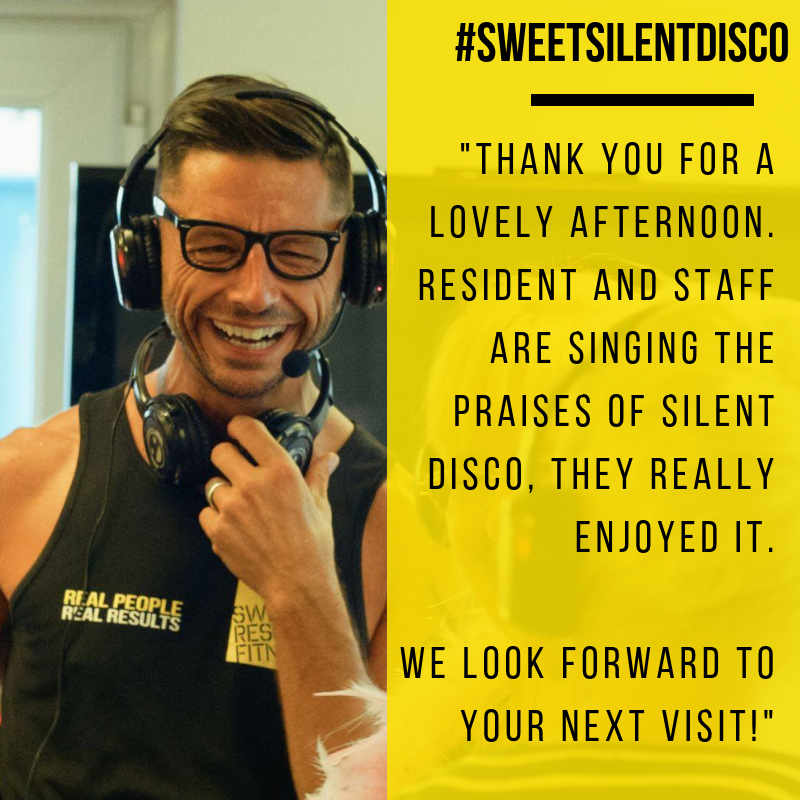 If you live in the South West of England and would like to book Mark for your aged care center or event you can contact him directly on the details below. 
Phone 07412066876
sweetresultfitness.co.uk/silentdisco
www.facebook.com/SilentDiscoSouthWest
Learn more about Sweet Silent Disco in the video below – taken from BBC News