Seniors in care will love this fun and easy craft activity to celebrate Thanksgiving Day.
Enjoy it as a group and follow the steps below, print out the flag templates we have provided and make a white flag for each participant to write a special Thanksgiving message on.
---
Colored and Patterned Paper in Autumn colors
White Paper
Scissors
Thick Cardboard
Thick string or thin ribbon
Adhesive glue stick or brush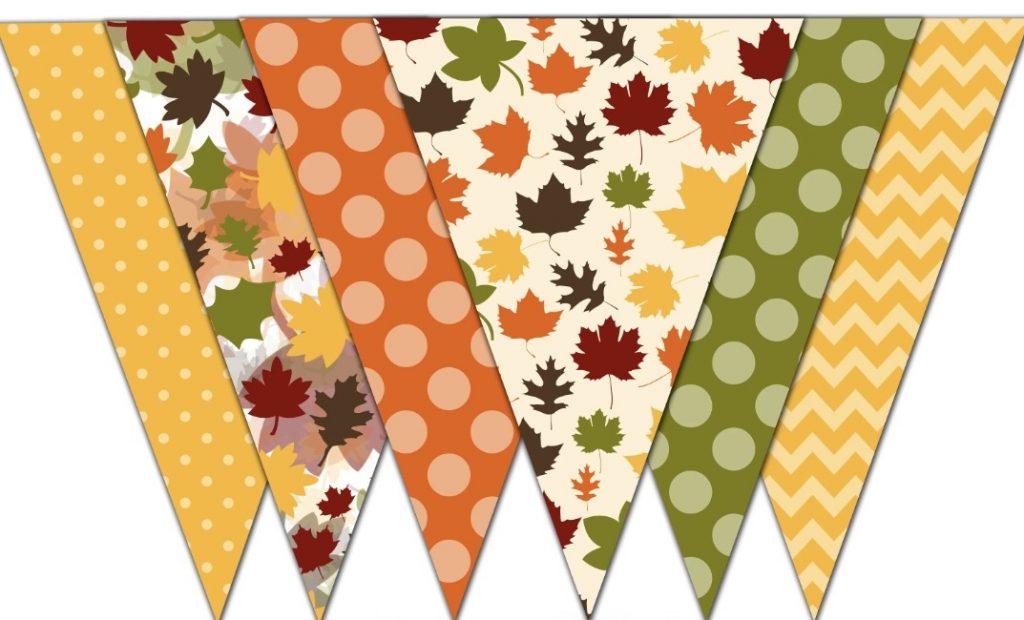 Download and print the flags we have provided; then make templates using thick cardboard.
Give everyone in the group a cardboard flag template and some of the colored patterned paper to trace the flags.
Cut out the flags with scissors.
Place the ribbon on the wide part of the flags and fold over a quarter inch securing it on the other side by brushing a little glue or using stick adhesive.
Make a white flag for each participant to write Thanksgiving messages on.
Wait to dry and decorate the room with the banners. 
---