The Parachute is a great exercise activity for seniors, the participants don't realize they are giving their upper body a good workout because they are having so much fun! Parachutes can be bought in our store and there are all different sizes to choose from if wanting to purchase one go for a big size so lots of people can join in at the same time.
---
Purchase a Play Parachute from our store
---

The parachute is a round shape with many handles all around the edge. Each person can hold a handle in each hand around the perimeter in a large circle. The parachute is great for inside and outside use on a nice sunny day. The up and down movements using the arms make it a great exercise, if someone gets tired they can be replaced with another person waiting to have a turn.
---
How to Play:
Sit everyone in a large circle on chairs or in their wheelchairs.

Unfold the parachute and get everyone to hold a handle on the parachute in each hand. (If someone can only use one hand they can still join in just holding one of the handles)

Move people in or out to fit the circumference of the circular parachute.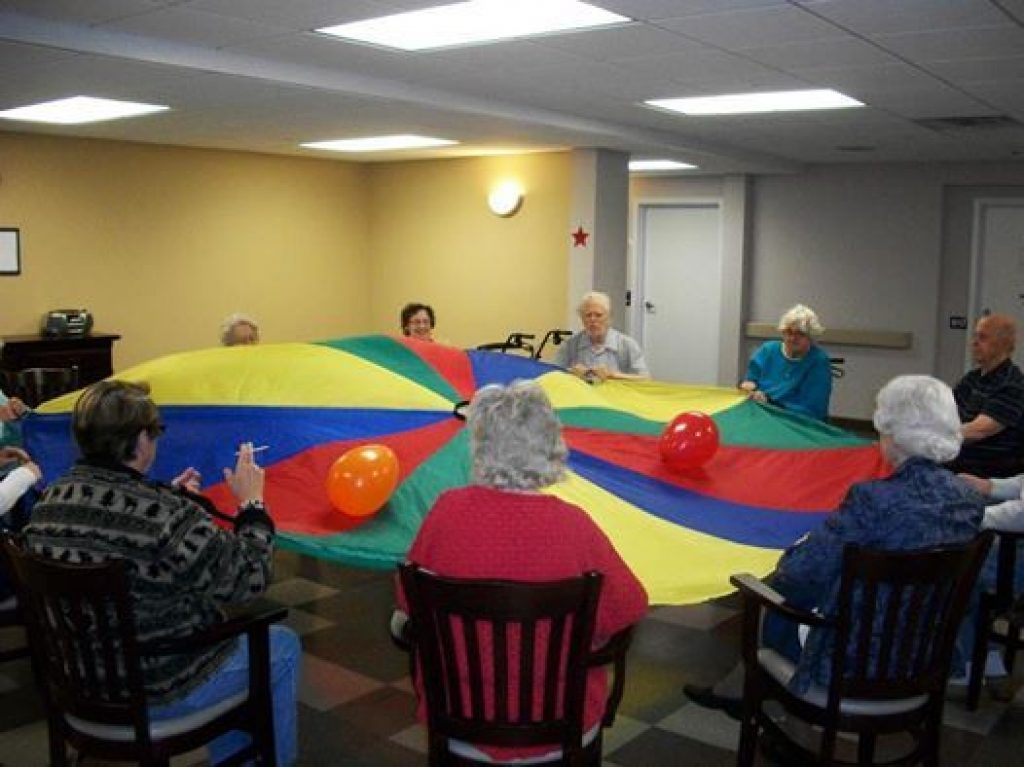 Have some balloons blown up and some soft light balls (small to medium size)

Put on some music this helps to keep the rhythm going .

Get everyone to lift both hands up, holding the parachute by the handles then down continue raising their arms up and down. You can direct the group by can calling out "up then down."
Throw a balloon and a couple of balls into the center of the parachute they will fly high and land back in the parachute as it goes up and down.

Have refreshments on hand for hydration for everyone that joins in.
---