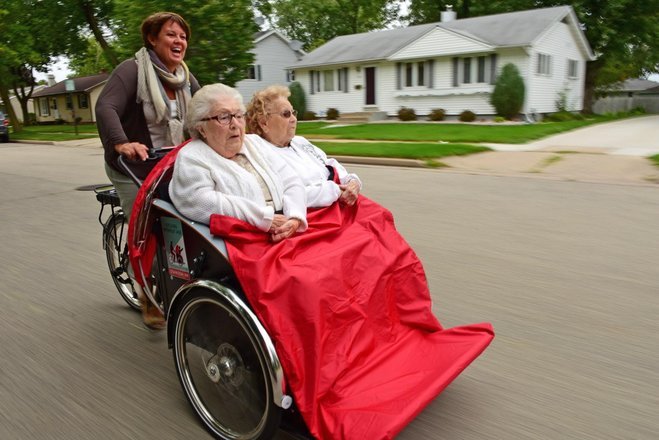 "Cycling Without Age" is an organization that started in 2012 in the city of Copenhagen, Denmark when a gentleman named Ole looked across the road at his neighboring care facility and decided that the elderly neighbors should also enjoy being out on the bike path with the wind in their hair.
So one day he rented a trishaw bicycle and invited them out for a bike ride. The residents were all overjoyed by the bike ride so Ole took the idea to a civil society consultant from the City of Copenhagen and together they purchased 5 trishaw bicycles and launched Cycling without Age.
The organisation has now spread to all corners of Denmark, and since 2015 to another 38 countries around the world.
Learn more about this great story in the video below.