This is a craft activity that seniors can enjoy as a way to celebrate Waitangi Day in New Zealand or World Indigenous Day (August 9th). The Korowai are regarded as Taonga (which means treasure). They are often used as ornaments on special occasions especially on Waitangi day.
Follow the instructions below to make facilitate making your own Korowai. 
Waitangi Day Craft Activity
---
Materials needed:
1. Feather template (provided below)
2. Brown paper (cloak backing)
3. Pencils / Markers / Crayons 
4. Scissors 
5. Stapler 
6. Glue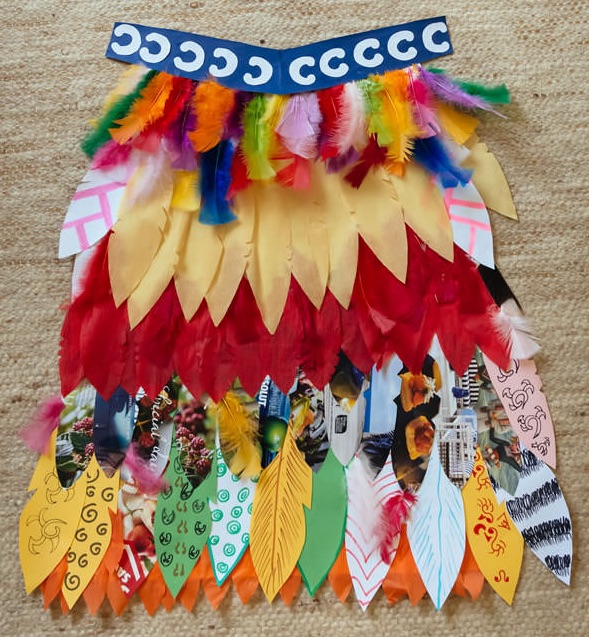 Instructions:
1. Cut the brown paper and shape it as a cape, stick a band at the top of approx. 5cm x 100cm (made from white cardboard/ paper). The band can be designed by residents using colors like black, white, and red
2. Cut feathers from the template onto white cardboard or cloured paper.
3. Write a word to describe the types of peoples in our community on each feather (like Honest, Responsible, Happy, etc)
4. Also, have some feathers with Maori words on them.
5.  Distribute the feathers among residents to decorate and then attach them with brown paper with glue or stapler to make the Maori cloak.
This idea originally came from a New Zealand school.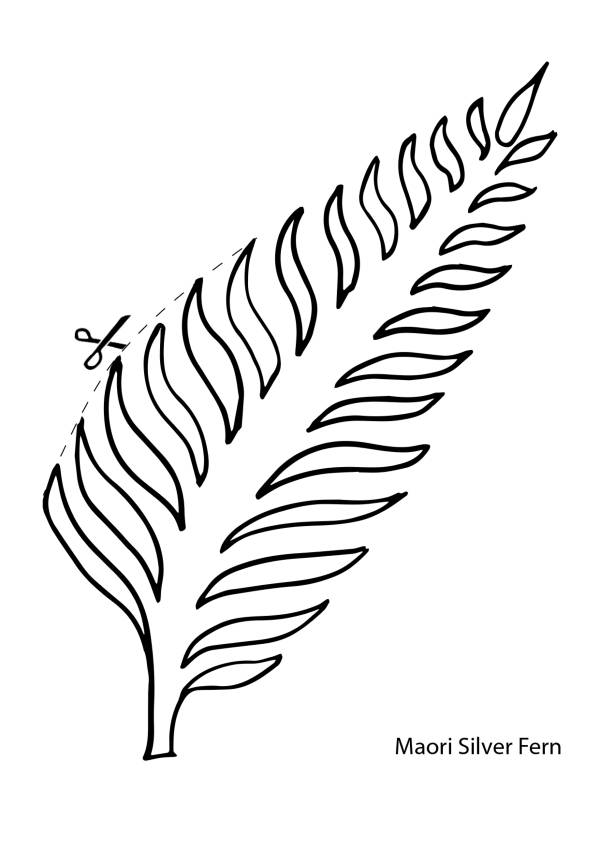 Maori Words That You Can Put on Cloak:
Haere mai (Welcome! Come!) 
Aotearoa (New Zealand, long white cloud)
Aroha (love) 
Karakia (prayer) 
Kaumatua (elder) 
Maunga (mountain) 
Tama (son, young man, youth) 
Tamāhine (daughter)
Tamariki (children)
Wai (water)
Waiata (song or chant)
Whānau (extended family)
Whenua (land, homeland)
More leaves and feathers to print and cut out:
A brief history to discuss with residents:
The first Māori settlers brought weaving to Aotearoa New Zealand, adapting the art form to make cloaks for the cold climate.
These were supposed to be worn with the hair inwards to keep the wearer warm but were mostly worn with the hair side outwards so that their demonstration and style displayed their owner's high status. The full-feather cloak appears to have flourished from the second half of the 19th century and has become the most prestigious cloak.
Red kākā-feather cloaks were especially highly prized. Throughout the Pacific, the color red symbolized power, sacredness, and prestige. The chief qualities of the kākā contributed to the status of this type of cloak. Its feathers symbolize warmth and protection, as well as stunning beauty.
Other native bird feathers prized for cloaks include the kiwi, kererū (wood pigeon), kākāpō, tūī, kākāriki (parakeet), toroa (albatross), and many others.
---
Recommended for you:
Flower & Gardening Quiz
Painting Using Leaves
Retro TV Trivia Quiz