Australia Day is the official National Day of Australia celebrating the arrival of the First Fleet into Port Jackson New South Wales on the 26th of January 1788. So on Australia Day,  seniors in aged care love to celebrate by doing what Aussies love to do.
This article will give you some ideas to help get your Australia Day celebrations in full swing. 
Handy hints to make your Australia Day for Seniors a big hit!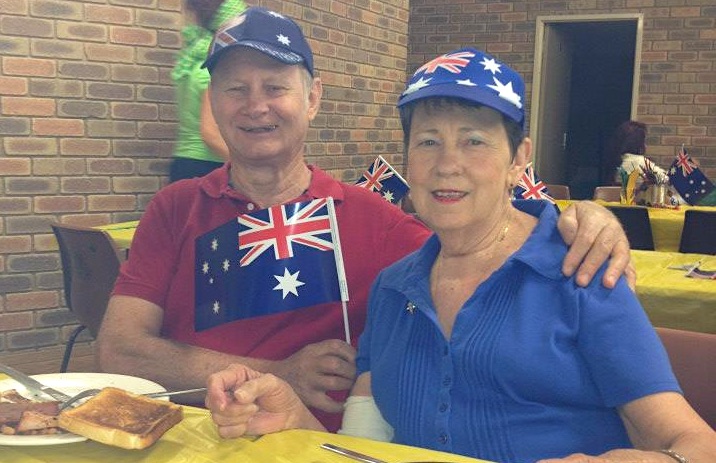 ---
Throw a Barbie
A good Aussie BBQ is a great way to celebrate Australia Day. Some classic Aussie food like sausages and onions, party pies with tomato sauce and vegemite sandwiches will all go down a treat! 😉 

It is usually hot in January so some cool refreshments like beer, shandy (beer with lemonade), or soft drinks are a must.
---
Decorations
Display the Australian flag at your barbecue and decorate your tables with lots of Australian decorations. These are all readily available in the weeks leading up to the 26th Jan and cheaply brought at places like the $2 shop. 

Another option is to print flags and glue them to wooden skewers to stand them up in glass jars on the tables. 
Collect gum leaves and nuts to spread along your table center pieces.
---
Music
Play Australian songs either on a music player or hire an entertainer for the day. 
---
Dress up
Staff can dress in Australian Day t-shirts and wear the traditional Aussie hat with dangling corks. 
---
Aussie Games
Play Aussie games like throwing the rubber thong – the person who throws the rubber thong the furthest is the winner and give out prizes. Some other popular games are horse-shoe throw and quoits.
---
Quiz
Australia Day Quiz! Here is one we prepared for you.

Have a great day with your senior residents in Aged Care and give them a fun day to remember!