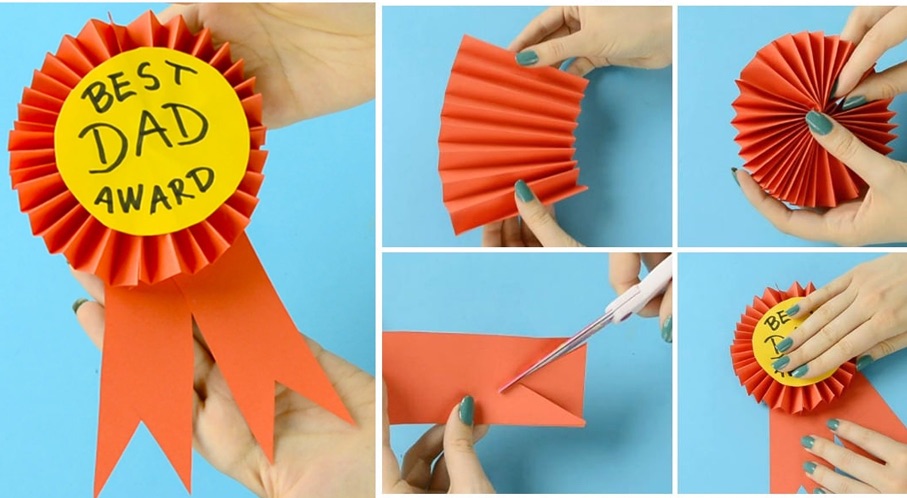 All the Dads in your aged care center can be the "Best in the World!" Why not have the ladies in care make this award ribbon craft and present to the men on Father's Day.
This is a fairly easy craft activity to do – we made sure to make it very seniors friendly so everyone can enjoy.
How to make an Award Ribbon for Father's day
What you need:
– 2 sheets of red paper (or any other color)
– yellow paper
– black marker
– scissors
– glue
Step by Step Instructions for Making a DIY Award Ribbon
Fold the red sheet of paper in half, along the longer side.
This way the center will be marked, now cut along the middle to get two long strips of paper.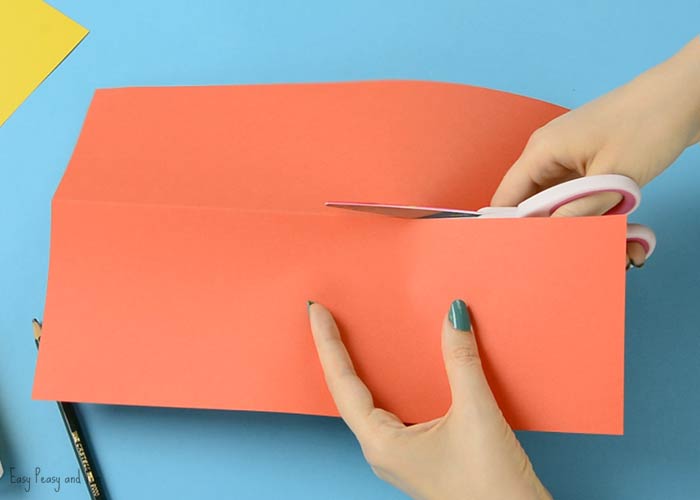 Start folding the sheet of paper (the strip) making accordion folds all the way till the end.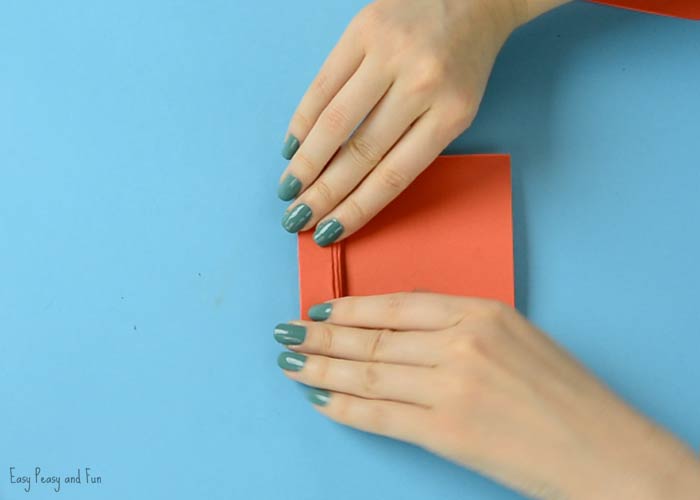 This is what you should be getting once the whole paper is folded. 
Do the same with the other strip of paper.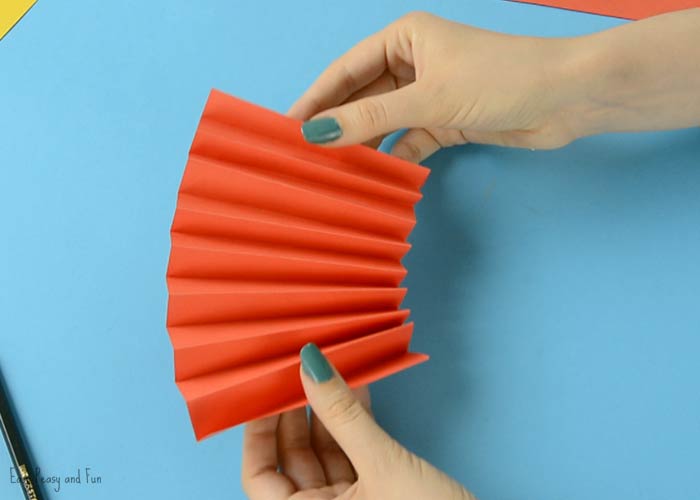 Push the "accordion" together (close it). Fold it in half.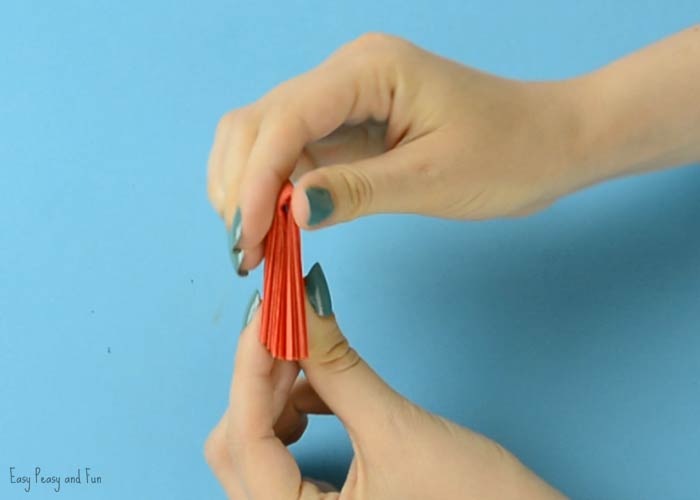 Glue together on one side.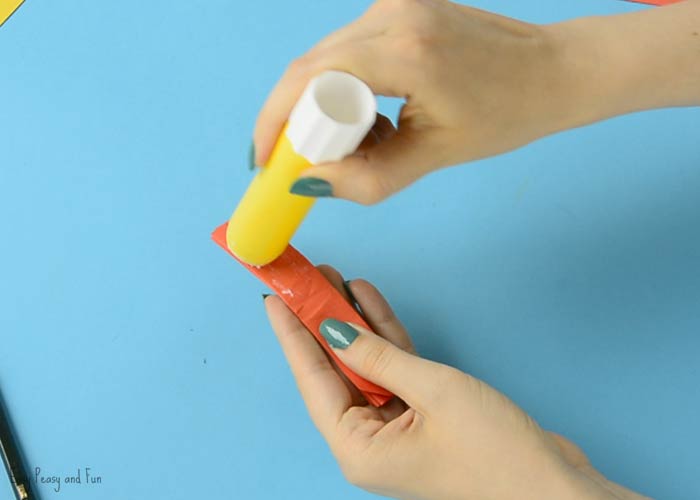 At the bottom of the fan, the last two or three accordion folds will still be able to be stretched out. We don't want that, so apply a small amount of glue at the centre to glue them together.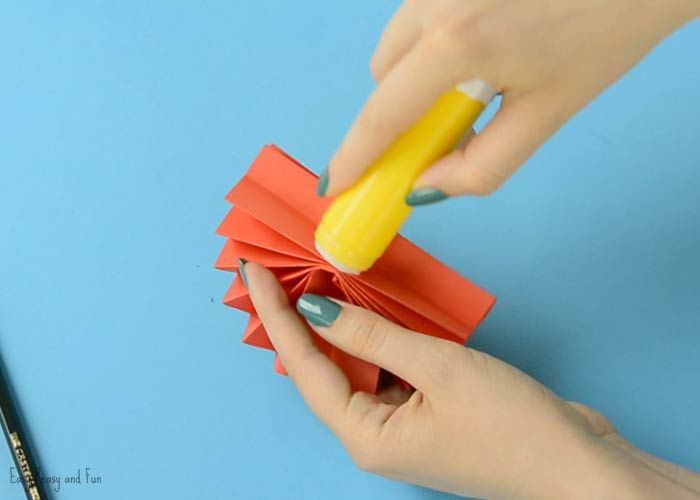 Repeat these steps with the other strip of paper. Now you have two fans and you need to glue them together and hold them together for a while for the glue to set.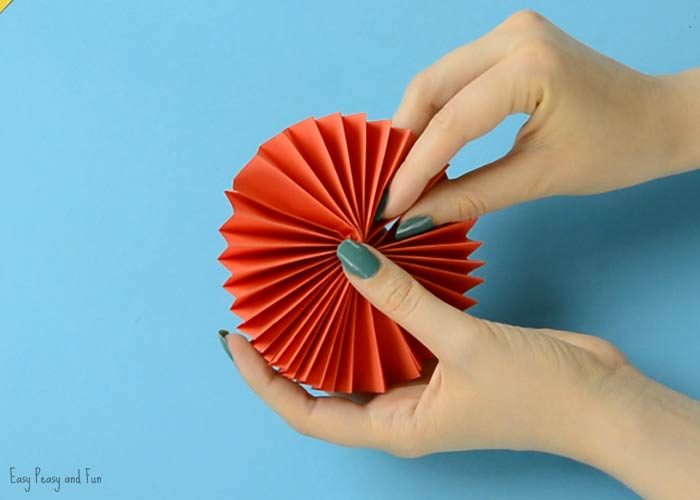 Cut a circle out of yellow paper. make it smaller than the award ribbon rosette.
Write "Best Dad Award" or "Worlds Greatest Dad"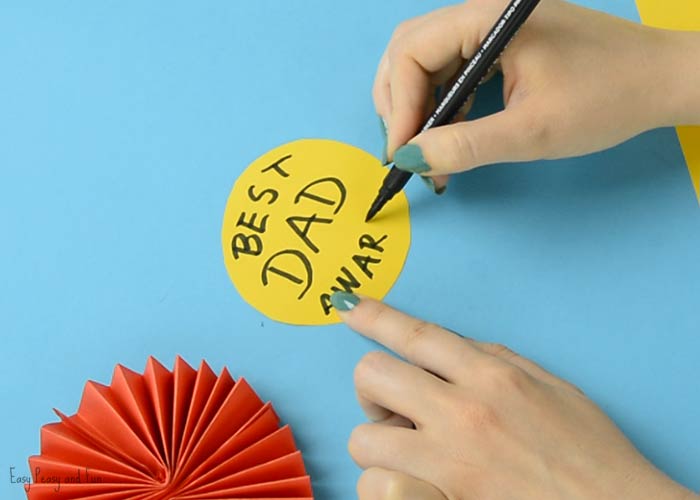 Add glue at the back of the yellow circle and press it on to the rosette. Allow the glue to set.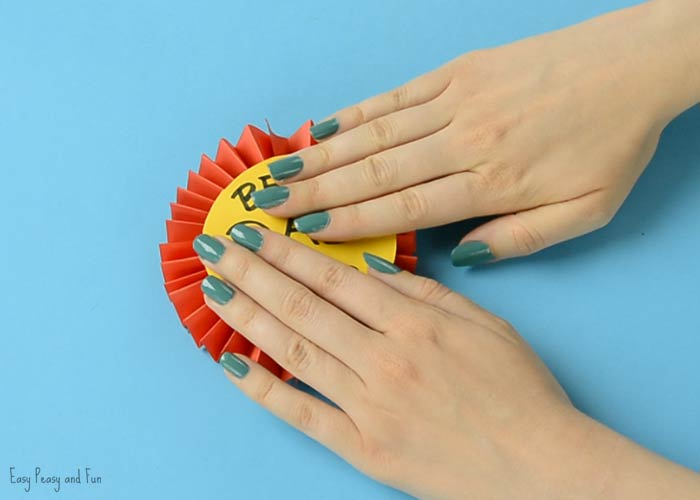 Cut two ribbons out of red paper.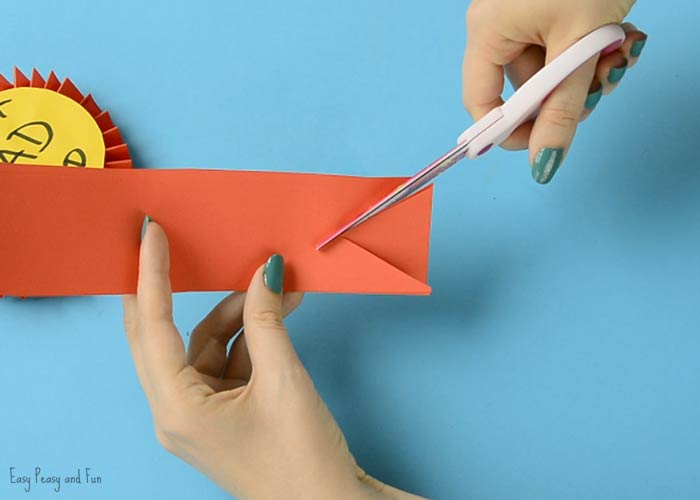 Glue them on the back of the award ribbon rosette and you are all done and ready to be given to the best dad in the world!