The spirit of footy frenzy fills the air as the Australian Football League Grand Final Day approaches, making it a momentous occasion in the world of aged care. At the heart of every care facility lies a wonderful opportunity to turn this event into a joyous celebration, igniting the excitement and camaraderie among residents, staff, and families alike.
Embracing the Passion for AFL Football
The thrill of AFL football transcends generations, capturing the hearts of senior residents, including those living with Alzheimer's and dementia. This event isn't just about the game; it's a chance to create an inclusive experience that caters to every corner of your residential aged care facility.
Creating a Grand Final Day Extravaganza
Infuse your aged care facility with the vibrant hues of the teams' colors by adorning the spaces with paper streamers and balloons. The room comes alive with anticipation as the large TV screen stands ready to broadcast the electrifying match.
Create a Football Oasis
To fully immerse your residents in the spirit of the game, set up a designated area where they can get cozy and watch the match. Arrange comfy chairs and couches around a large TV screen. This setup ensures that every resident, from the footy aficionados to the casual observers, can enjoy the action.
Funky Footy Fashion
Encourage both staff and residents to embrace their inner footy fanatics by dressing up in their favorite team's colors. Team scarves, hats, and even face paint can add an extra layer of excitement to the event. Plus, it's a great conversation starter and an opportunity for residents to show off their team loyalty.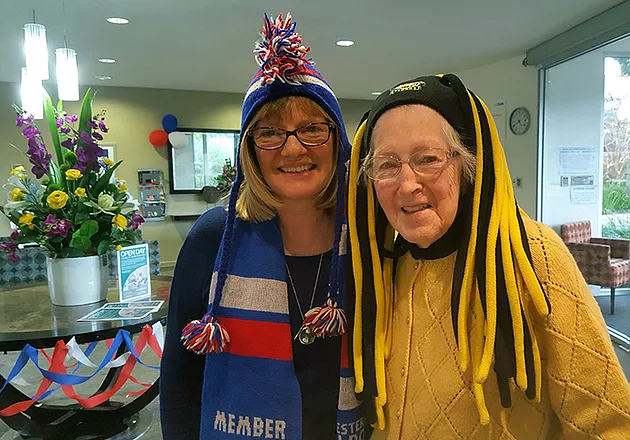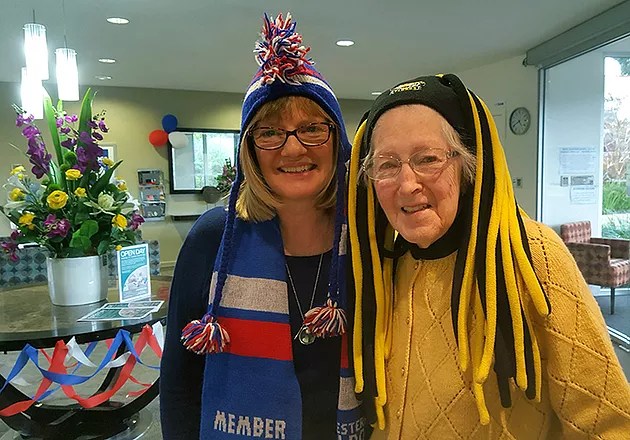 Culinary Delights Fit for a Footy Feast
Of course, footy food is a quintessential part of the event. Present a delightful spread of mini party pies, sausage rolls, and the beloved tomato sauce for dipping. Complete the ensemble with small ice cream buckets and spoons, promising a satisfying indulgence for all.
Don Your Team Colors with Pride
Get into the spirit of the game by offering team-colored scarves and hats for residents to sport with pride. It's not just about watching; it's about immersing oneself in the vibrant energy of the day.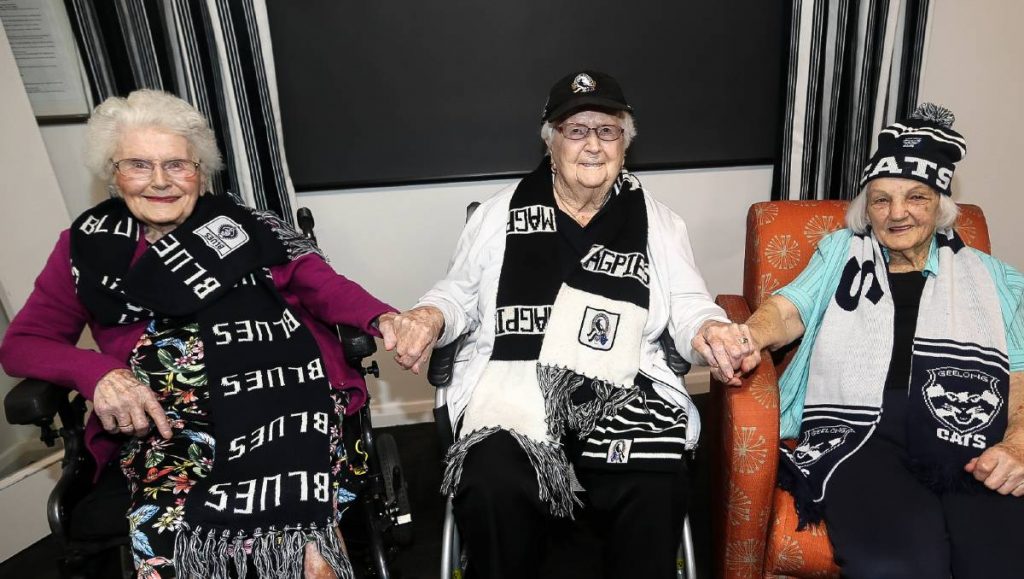 Crafting Cheers with Arts and Crafts
Let the creative minds in your care facility shine by tasking arts and crafts enthusiasts to fashion streamers on handles. These whimsical creations become tools of joy, waving and cheering as the game unfolds on screen.
Infuse some football excitement into these senior activity with our DIY Cheering Hand Foam Activity! This engaging project is designed to let seniors showcase team loyalty by crafting their own spirited foam hands. It's a simple yet creative activity that fosters camaraderie and brings a personalized touch to cheering for their favorite teams. Click here to Learn more about this fun-filled craft that's perfect for injecting joy and team spirit into the aged care community.
Trivia, Tunes, and Tumultuous Cheers
Before the kick-off, engage the crowd with a football trivia quiz that keeps everyone on their toes. Envelop the room in the thrilling anthems of the grand final teams, setting the stage for the much-awaited showdown, most team theme songs can be found on Youtube.
Regardless of being die-hard fans or casual observers, the sense of community and excitement envelops all. Check out our fun AFL Quiz for Seniors here.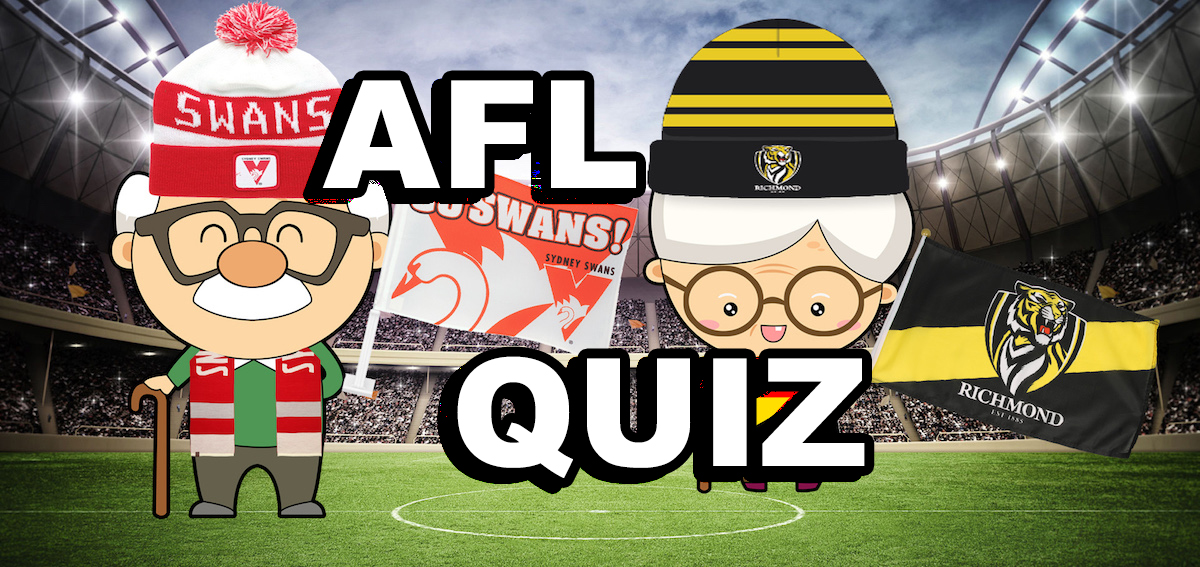 A Day to Remember
The Australian Football League Grand Final Day in aged care becomes an unforgettable occasion where the love for the game, the spirit of togetherness, and the joy of celebrating life converge. It's more than just a sporting event; it's an opportunity to embrace the enthusiasm that knows no age boundaries. As the final siren sounds, there sounding cheers of joy linger, weaving a tapestry of cherished memories that will be relished for years to come.
Ready to Create a Memorable Day?
Step into the world of AFL Grand Final Day celebration and foster an environment of unity, excitement, and pure enjoyment for your residents. Don't miss out on this golden opportunity to create a day filled with laughter, camaraderie, and cherished moments. Elevate the spirit of aged care living with a football grand final extravaganza that's sure to be a highlight in everyone's heart.