This year, the Oscars Awards will take place on April 25, 2021.
The Oscars is a great opportunity to bring back the nostalgia of the past with Hollywood glamour and the stars. Some of the modern movies and movie stars are new to our residents but adding a touch of the past can bring back great memories. Here are a few ideas to make your Oscar Day fun. . 
Hosting the Oscars in Aged Care
---
1. If you can, roll out the red carpet into the activity room.
2.Decorate the room with old and new movie posters
3. Watch the stars arrive on the red carpet on the big screen you can watch this years nominees, or use youtube to watch stars from the past arriving at past Oscars.
4. Serve tea, coffee and also offer sparkling wine in champagne flutes. Offer small cakes and cheese & crackers.
5. Run a movie quiz and share trivia about the Oscars. Here is one we prepared for you. 
6. Purchase plastic Oscar statues from Amazon or nearby stores they are just over $1 each and have an award ceremony.  Hand out awards to the residents for winning the quiz or other fun awards like most caring, most glamorous, best dancer, best singer, best crafter, for drinking the most cups of tea, keep it fun and light-hearted.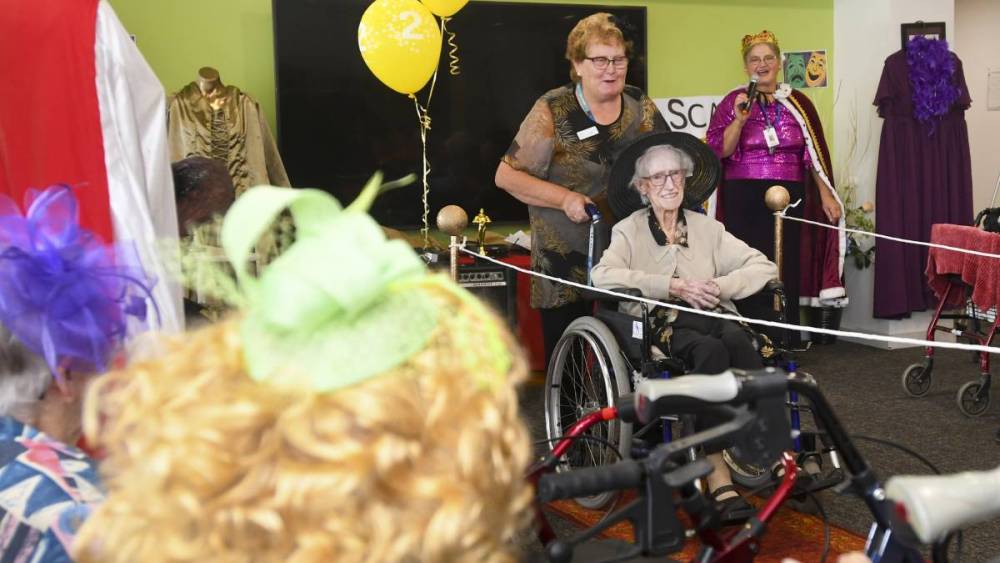 6. You could show clips of the latest nominated movies to show everyone how the movies have changed over the years and the technology used to make them.
7.Finish the afternoon with a great classic movie and offer popcorn, ice cream cones, and refreshments. Movie suggestions Casablanca, Wizard of Oz, Singing in the Rain, Breakfast at Tiffany's, Lawrence of Arabia, Mary Poppins, My Fair Lady.
---
Recommended for you:
Flower & Gardening Quiz
Painting Using Leaves
Retro TV Trivia Quiz