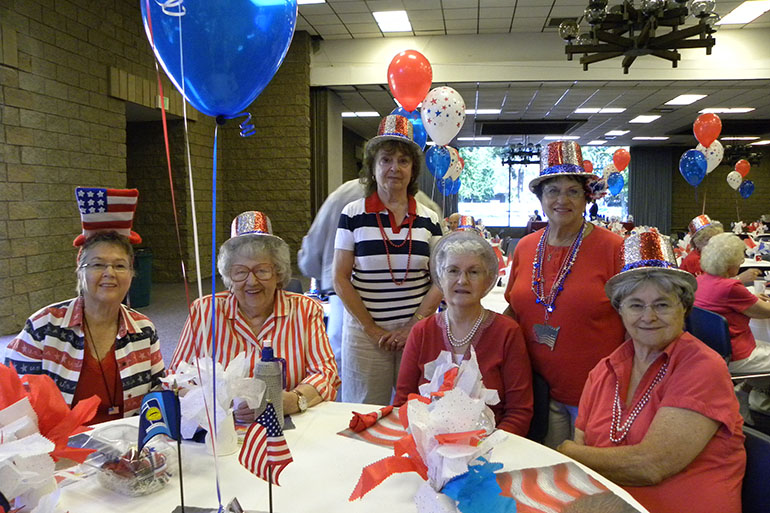 If you have American residents or just love to celebrate special days on the calendar here is a few ideas to celebrate Independence Day – 4th of July.
Decorate your activity room in red, white and blue. you can decorate the tables with these colored napkins and print out some small American flags to glue to wooden skewers to place on the tables in containers as centerpieces.
Blow up red, white and blue balloons to hang around the room these are simple and cost-effective decorations to make.
Have a luncheon with mini hamburgers, mini hot dogs and fries with ketchup.
Use dinner rolls for burgers. Roll Cocktail Franks – a slice of bread with the crusts removed pinned with a toothpick for hot dogs.
Play great American music and have a trivia quiz about the 4th of July or have a talk about Independence Day and what it means to the American people.
Talk about famous American people they all remember e.g.: Elvis, John Wayne, JFK, Oprah Winfrey, etc
Make it fun and have a great day!