Immerse your seniors in aged care in this therapeutic and relaxing experience with our no-sew lavender scent sachet activity. Delight in creating charming sachets filled with the calming essence of lavender, perfect for infusing your spaces with a soothing aroma.
This senior activity requires no sewing skills, making it accessible and enjoyable for all. Seniors can express their creativity, and spread joy by gifting these personalized creations to loved ones. Embrace the benefits of relaxation and the allure of lavender in this senior activity.
Click the link at the bottom of this article for the A4 printable version.
Materials Needed:
Fabric squares or handkerchiefs (6×6 inches or preferred size)
Dried lavender buds or Rice grains
lavender scented oil
Funnel or spoon for filling
Ribbons or elastic bands (for decoration)
Scissors
Fabric glue or fabric adhesive dots
Step-by-Step Guide:
Step 1: Gather the Materials
Start by preparing two fabric squares of the same size, ideally 6×6 inches. Choose soft and breathable fabrics that will hold the scent well. You'll also need fabric glue or adhesive dots and decorative ribbons for later.
Step 2: Glue the Edges
Apply fabric glue or adhesive dots to three sides of one fabric square, leaving the top side open. This will create a pouch to hold the dried lavender buds or rice grains.
Step 3: Fill and Scent the Sachet
Once the glue has dried, carefully fill the pouch with dried lavender buds or rice grains. If you desire a stronger fragrance, add a few drops of lavender scented oil directly into the pouch. Gently squeeze the sachet to mix and evenly spread the scented oil.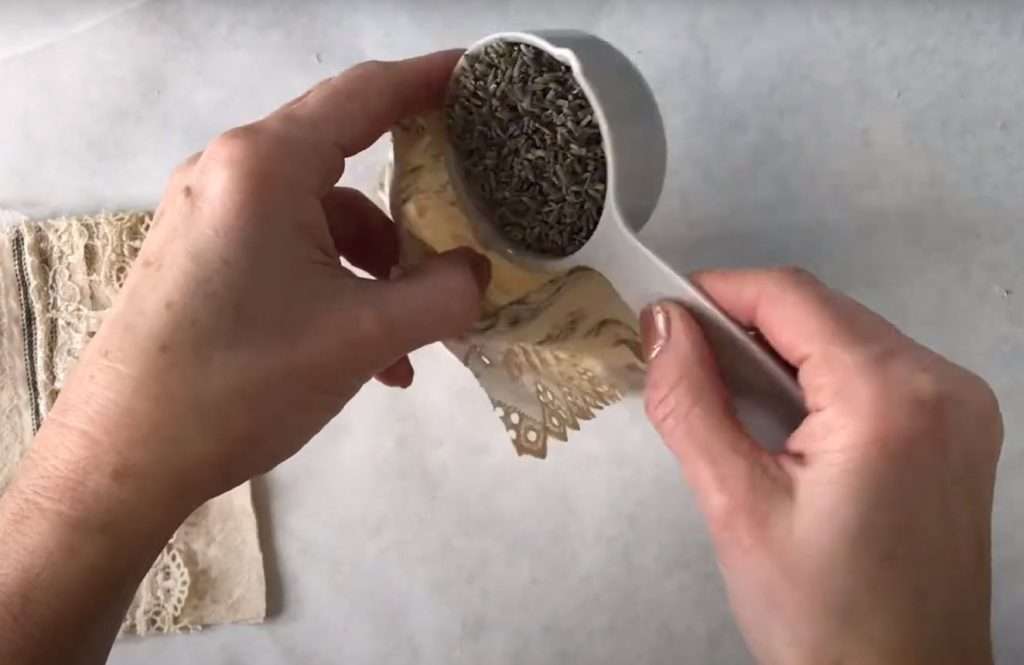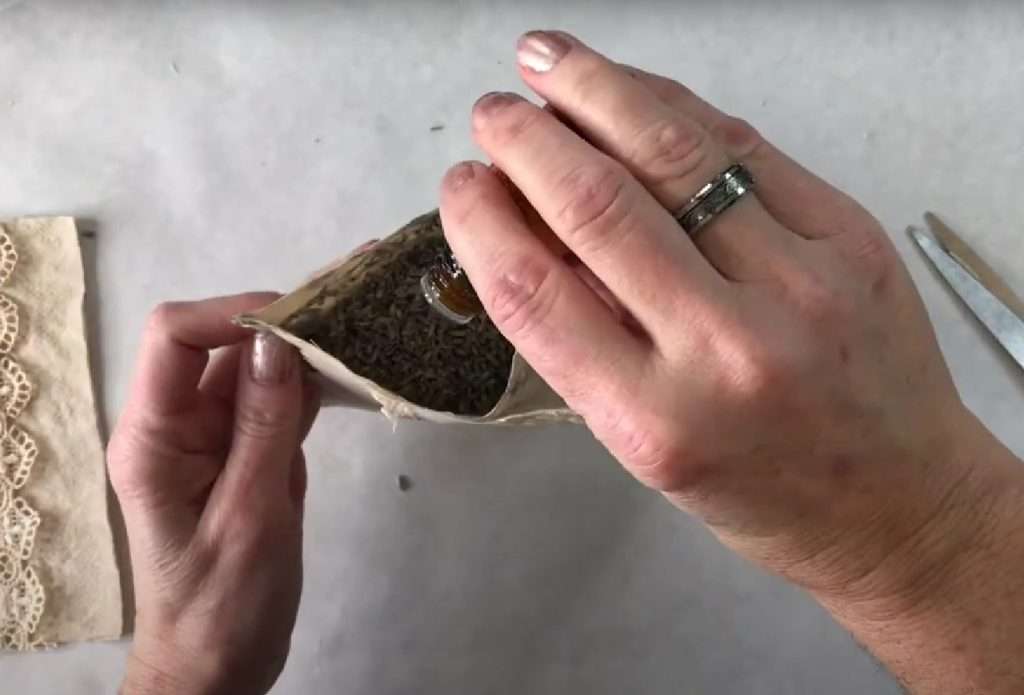 Step 4: Seal and Decorate
After adding the lavender or rice and scented oil, seal the open top of the pouch with fabric glue, ensuring the contents are securely enclosed. Get creative and add a personal touch by using decorative ribbons to embellish your lavender scent sachet. Tie a bow or create your unique design to make the sachet even more charming.
Here is an easy to follow instruction video
Download your printable PDF copy of Lavender Sachet Activity for Seniors : Embrace Relaxation