This is a fun and rewarding Christmas craft activity for seniors to enjoy in aged care.
The finished ornaments can be hung on the Christmas tree or put on display for everyone to see during the Christmas period.
---
Materials needed:
Assorted Buttons in Christmas colours
Red, Green, Silver & Brown for the bases.

Shank buttons, for the tree top

Pipe Cleaners

Wooden Skewer

Scissors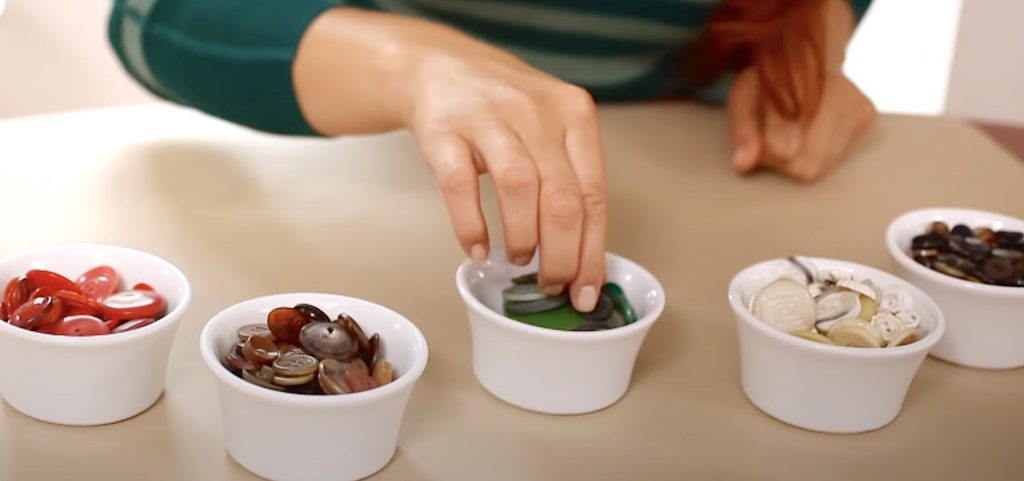 ---
Select 8 to 10 buttons and put them in a row from largest to smallest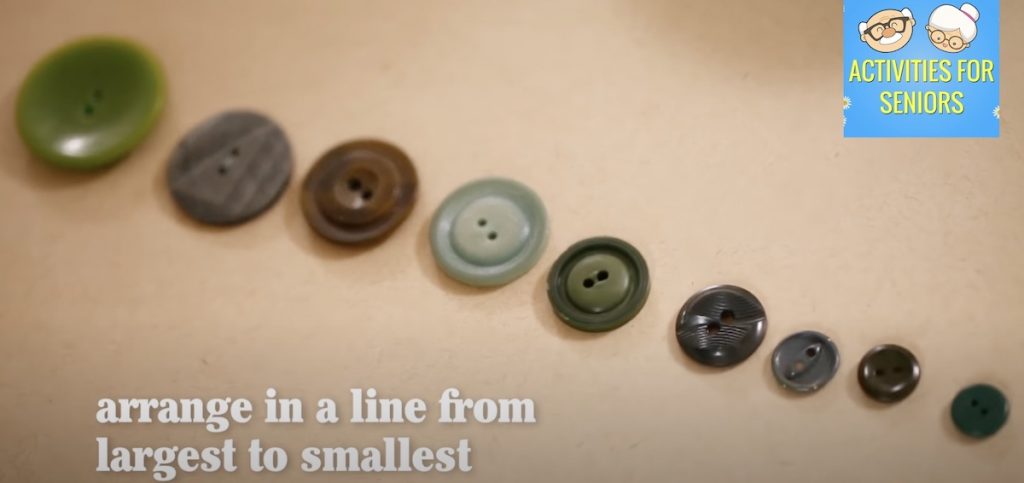 2. Select an additional 3 to 5 buttons to use for the trunk. They will be threaded on last.
3. Fold a pipe cleaner in half using the wooden skewer to create a loop at the top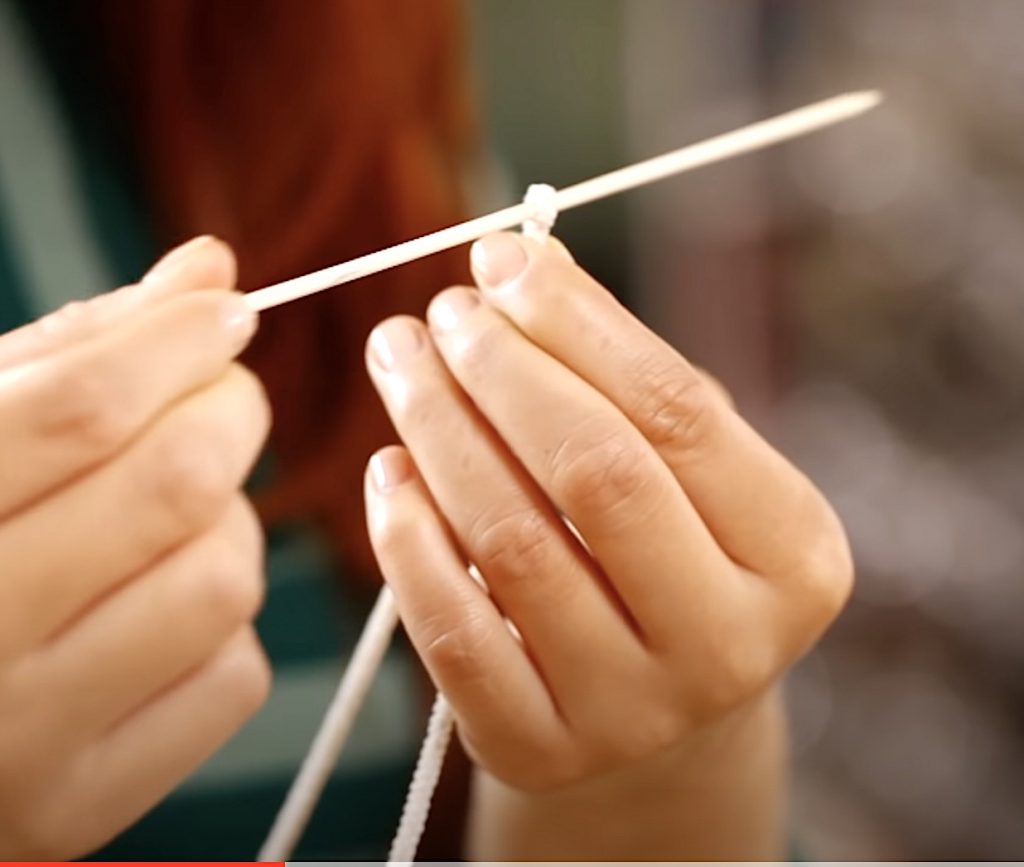 4. Twist a hanging loop at the fold
5. Thread buttons onto the pipe cleaner, starting with the smallest button for the tree top. For the 4 hole buttons, feed through the holes diagonally.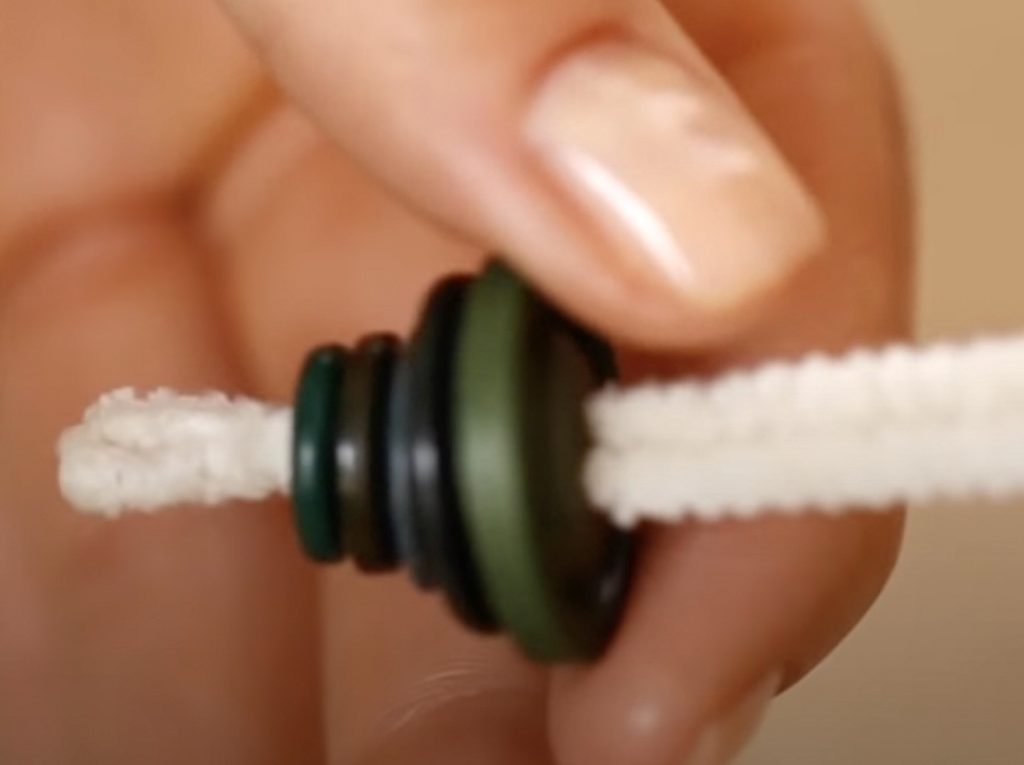 6. Now your tree should be looking like this.
6. Now we will thread on the tree trunk buttons.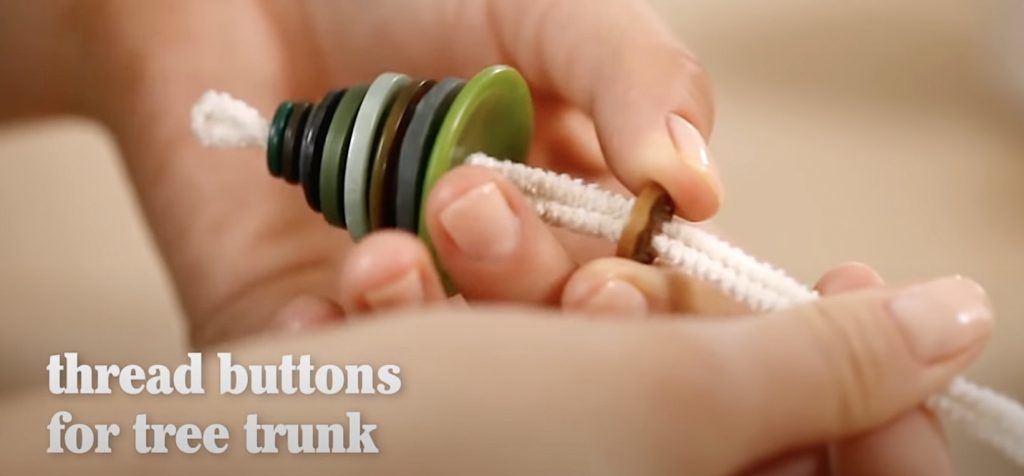 7. Once the trunk is added, twist the pipe cleaner and trim with scissors.
7. As an alternative, you can put the shank buttons on first for a tree topper.
---
Recommended for you:
Easy Peasy Christmas Decorations
Christmas Quiz for Seniors
Retro TV Trivia Quiz