Special Birthday scan be a fun activity to host for seniors in aged care, and what better way to celebrate than with a touch of Disney magic? Join us as we share our delightful journey of hosting Mickey Mouse-themed birthday celebrations that bring smiles and joy to our senior residents. From classic cartoons to timeless characters, our seniors step into the enchanting world of Mickey Mouse, creating unforgettable memories and fostering a strong sense of community.

His birthday is celebrated every year on 18th November, at the time of publishing this article (2022) he will be 93 years old.
How to Celebrate Mickey Mouse in Aged Care
Here are a few ideas to host a great party activity.
Decorate your Activity Room
Buy decorations or make them with your residents to create a fun atmosphere in your activity or dining room with a Disney-inspired theme. You can print out some simple Mickey and Minnie images to stick on the wall along with balloons as pictured below.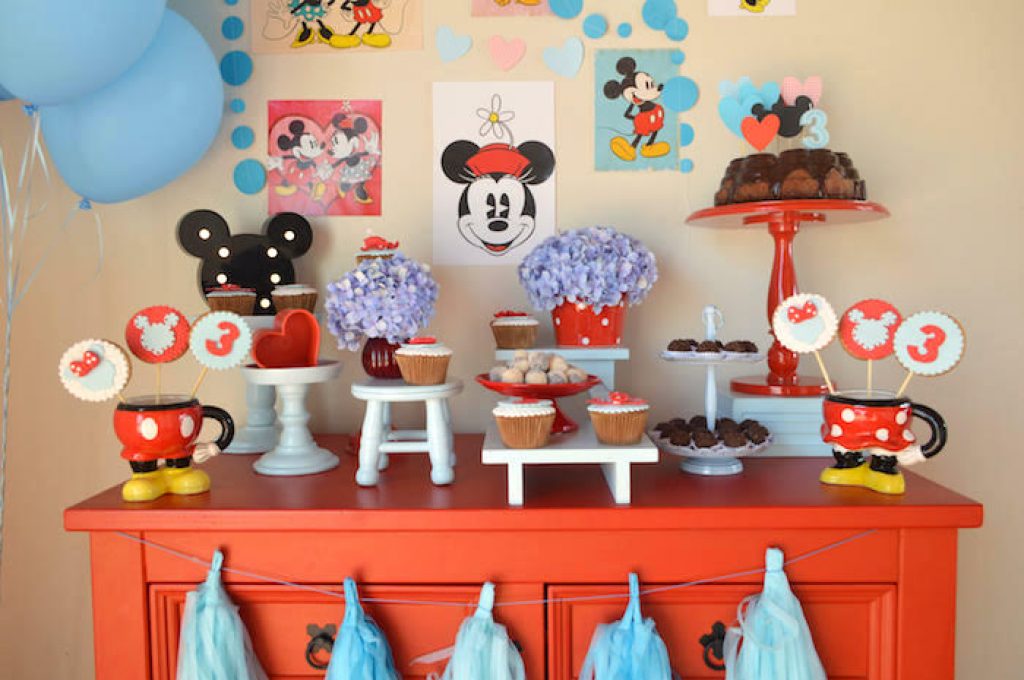 Send out invitations
Print out Mickey Mouse birthday invitations for everyone. (Template supplied)
Dress up for the occasion
Encourage both staff and residents to embrace the spirit of Mickey Mouse by donning Mickey ears and other fun accessories. Whether it's a simple Mickey-themed headband or a complete outfit, everyone's participation adds an element of fun to the celebration. Witnessing residents and staff alike transformed into mini Mickeys and Minnies is a heartwarming sight that sets the tone for an exciting day.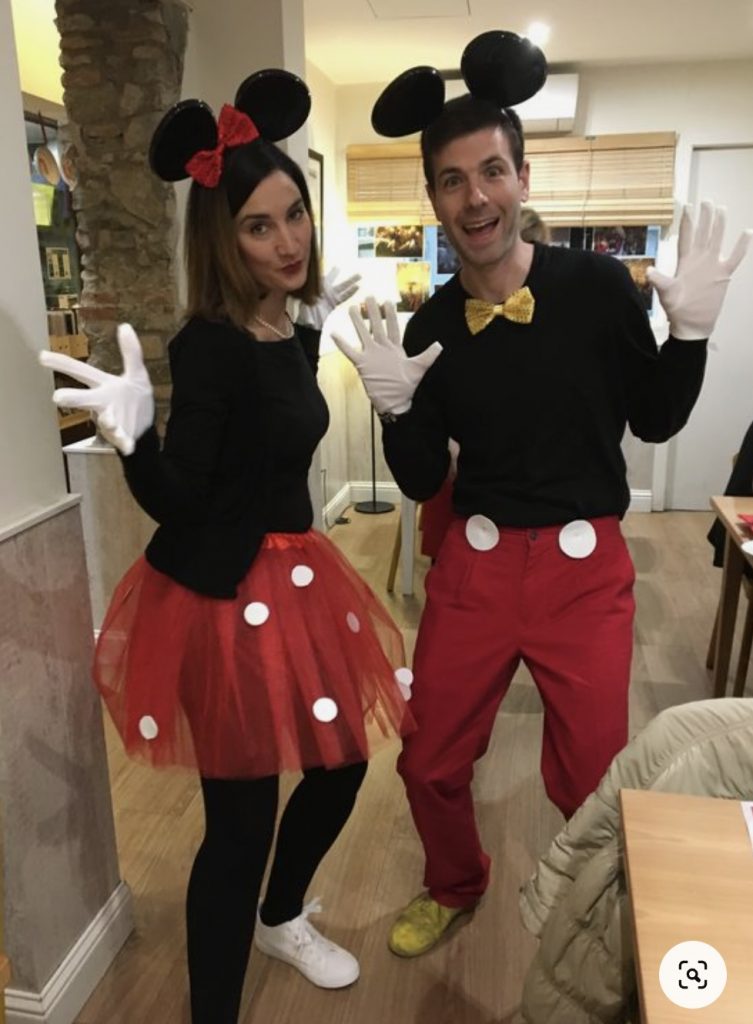 Disney Delights on the Menu
A Mickey Mouse birthday is incomplete without delectable treats that pay homage to the iconic character. Offer a spread of finger foods inspired by Mickey's famous silhouette: Mickey-shaped sandwiches, cookies, and cupcakes. A cake adorned with Mickey's cheerful face becomes the centerpiece, adding an extra touch of sweetness to the occasion.
Mickey Moments and Activities
Gather residents for a special screening of classic Mickey Mouse cartoons, bringing back cherished memories and inviting laughter. Organize Mickey-themed quizzes to test their knowledge of all things Disney, complete with prizes for enthusiastic participation. Engaging activities like crafting Mickey ears or painting Mickey portraits provide opportunities for creativity and bonding.
Mickey Mouse Photo Booth
Create a Mickey Mouse-themed photo booth complete with props like oversized Mickey gloves, ears, and character cutouts. Encourage residents to strike a pose and capture their Mickey moments. These fun snapshots become cherished keepsakes, reminding them of the magical celebration.
Sharing the Mickey Magic
At the end of the day, it's all about sharing the Mickey magic with the community. Encourage residents to share their favorite Mickey Mouse memories or their thoughts on the celebration. Capture these heartwarming moments through photos and testimonials, which can be proudly displayed to remind everyone of the special day.
Wrapping Up the Celebration
As the Mickey Mouse birthday celebration draws to a close, ensure each resident receives a small Mickey-themed keepsake to remember the day. Whether it's a Mickey keychain, bookmark, or a personalized thank-you card, these tokens of appreciation make everyone feel valued and cherished.
In the end, celebrating a birthday with a Mickey Mouse twist is not just about decorations and activities; it's about creating a world of joy and nostalgia for our senior residents. By infusing a touch of Disney magic into their lives ,we make their birthdays truly unforgettable and leave them with a sense of childlike wonder that brings smiles to their faces and warmth to their hearts