This is a really fun exercise activity for seniors to play in aged care, it's a game that gives the players a great amount of physical stimulation and the excitement can build into a very competitive atmosphere.
---
Equipment Needed:
Chairs for seated players (minimum 12)
Goal net or extra chair or walker for the Goal
Pool Noodles cut in half (minimum 6)
One medium-sized rubber ball,  slightly smaller than a soccer ball
Some suggestions to buy direct from Amazon:
---
How to Play:
This is a team game so first, select two teams with at least six players on each side. 
Seat the two teams facing each other in a line with at least 1 meter or more between the facing teams.
Set up a goal at each end of the line, you can use a goal net or a chair, or even a resident's walker.
All players have a pool noodle cut in half.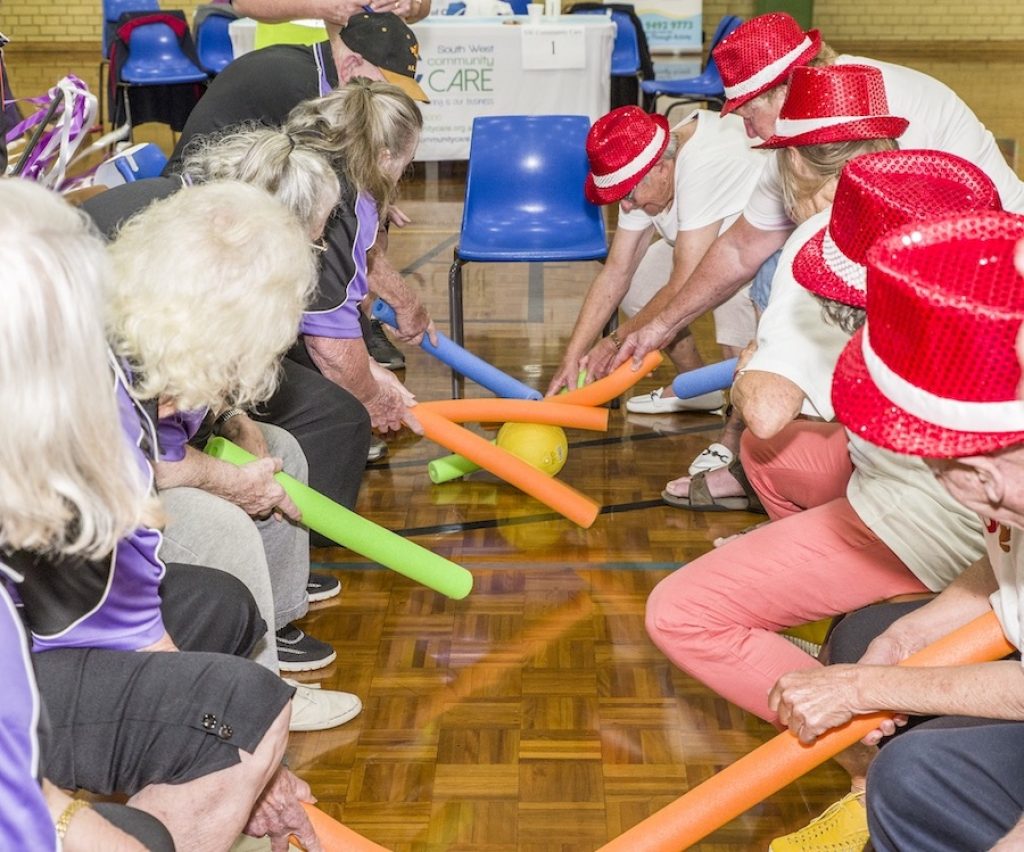 The aim of the game is to hit the ball with your pool noodle through the goal post for your team. Each team hits the opposite end to the other.
Set a timer for each game e.g. 5 to 10 minutes and the team who has the most points in that time wins that game.
Have an umpire throw the ball to the middle of the row of players at the start of the game or each time it goes out or a score is made.
Serve refreshments to keep everyone hydrated.
---