---
When to Celebrate?
St Patrick's Day is celebrated on the 17th of March every year.
---
How to run a successful St Patrick's Day in Aged Care
In this article, we have provided plenty of images and information to inspire you to create your best celebration in aged care. 
The Irish sure know how to have fun so let's make this day a fun experience for our seniors in care!
---
Dressing up
Encourage all staff to dress in green.
Costumes can be purchased on Amazon or Ebay.
Green Hats and T-shirts can be purchased at discount stores or Op shops (goodwill stores).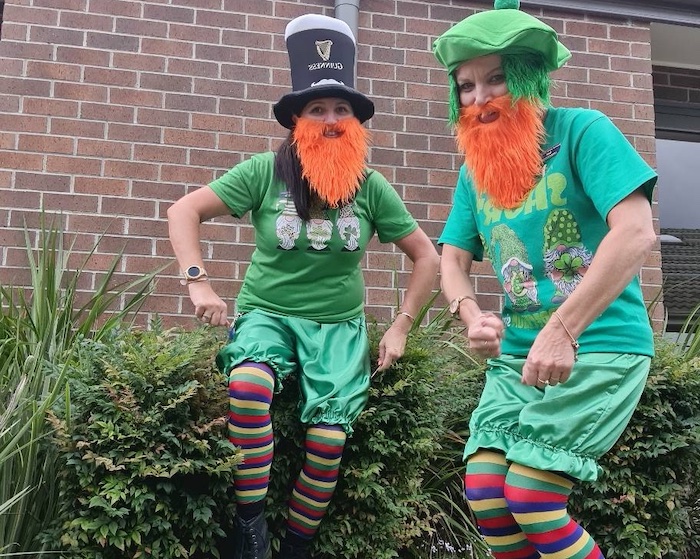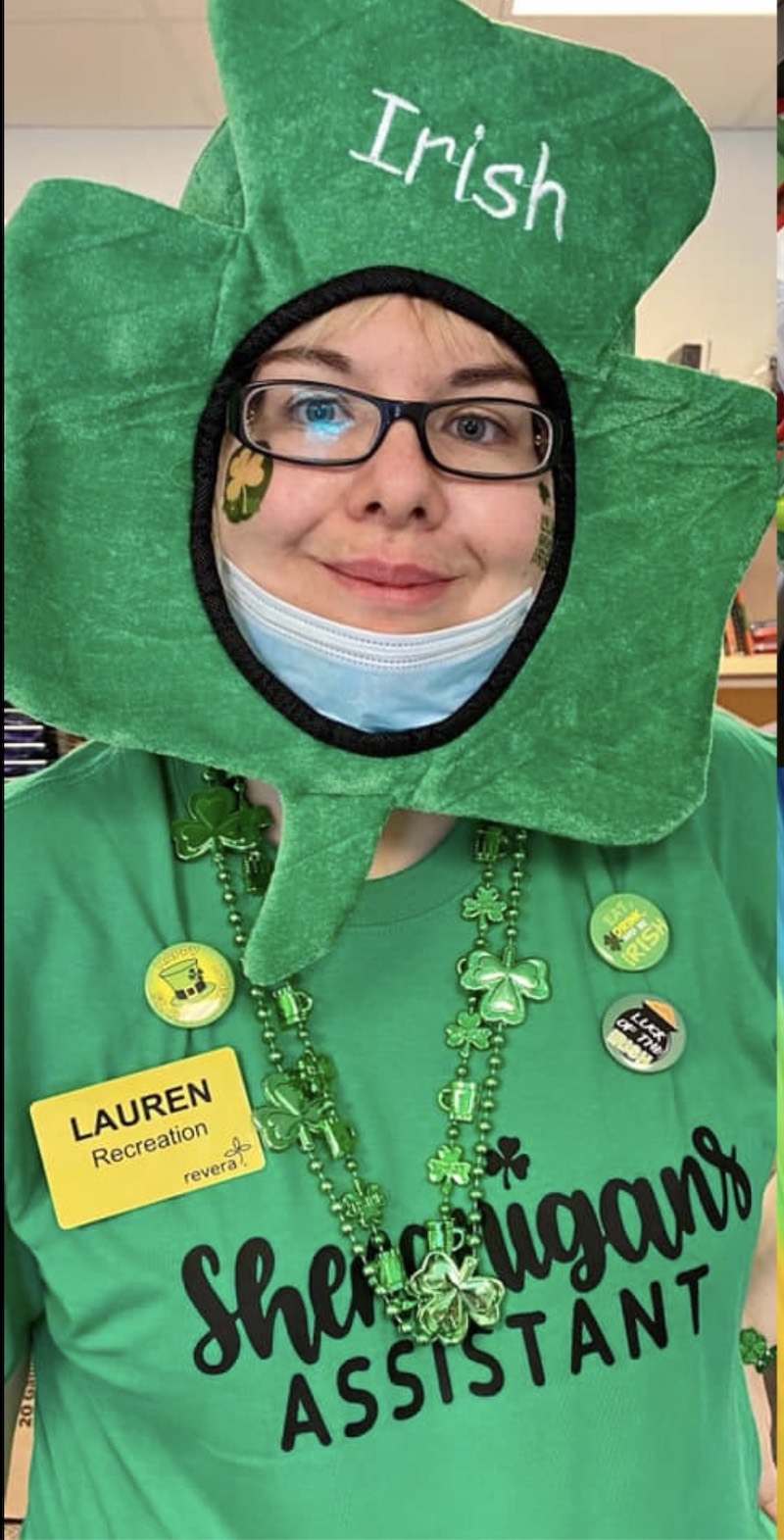 Residents dress up ideas
Let's get our residents in the spirit of Saint Patrick's Day with some simple costume items like clover party hats and lucky rainbow masks.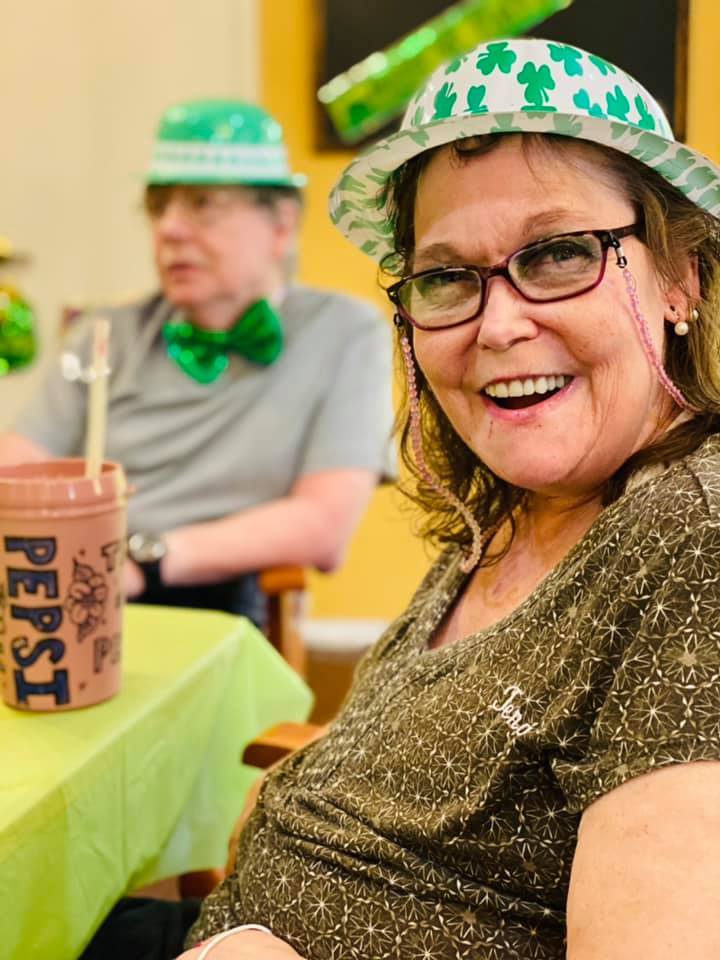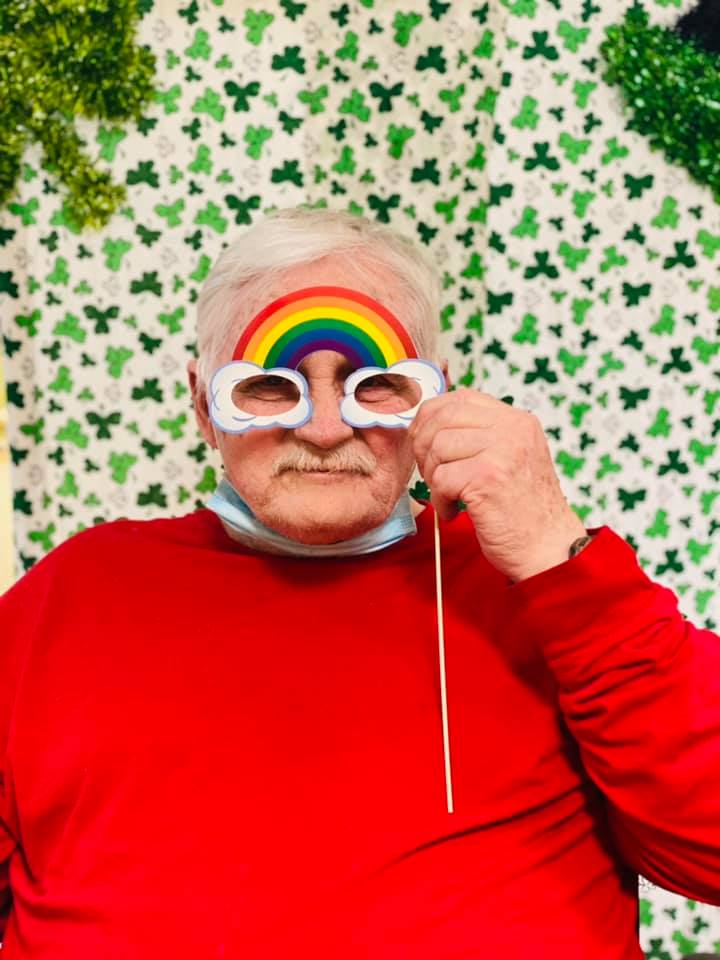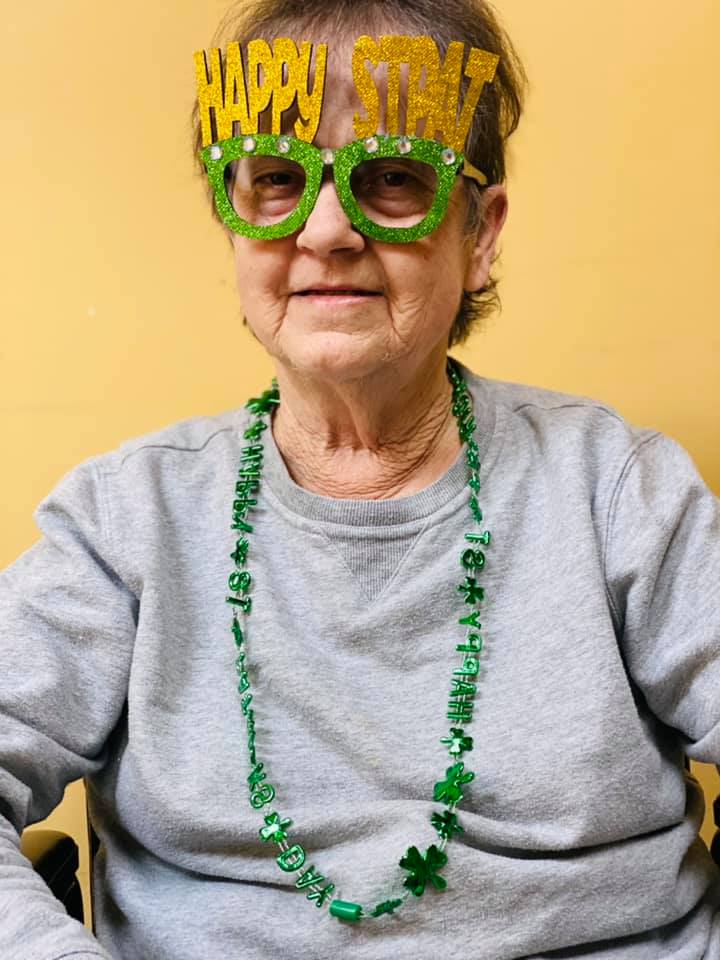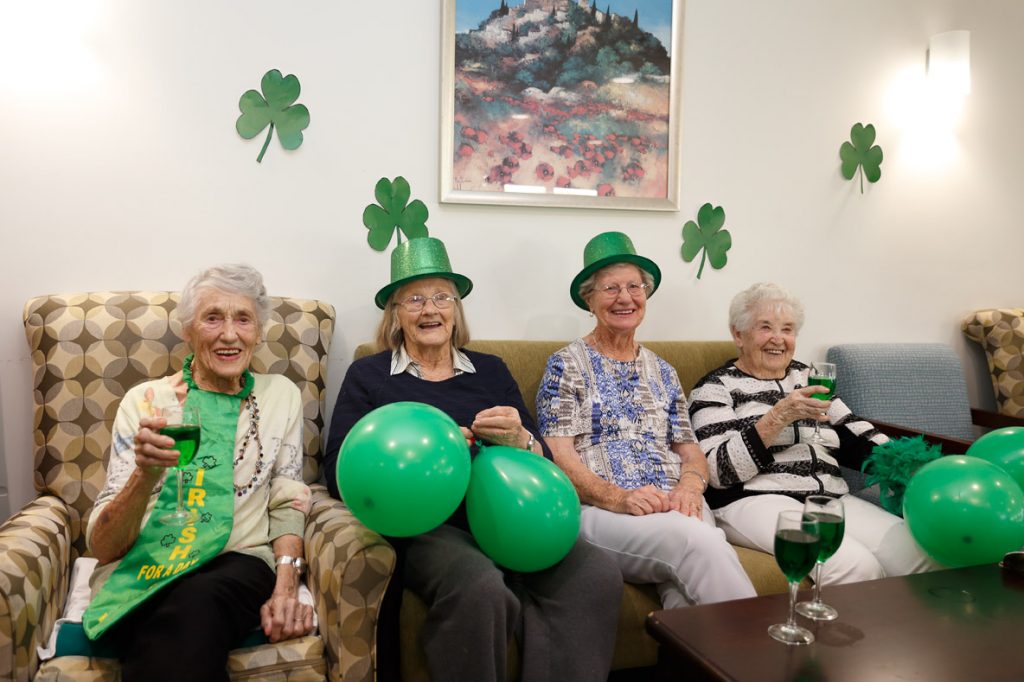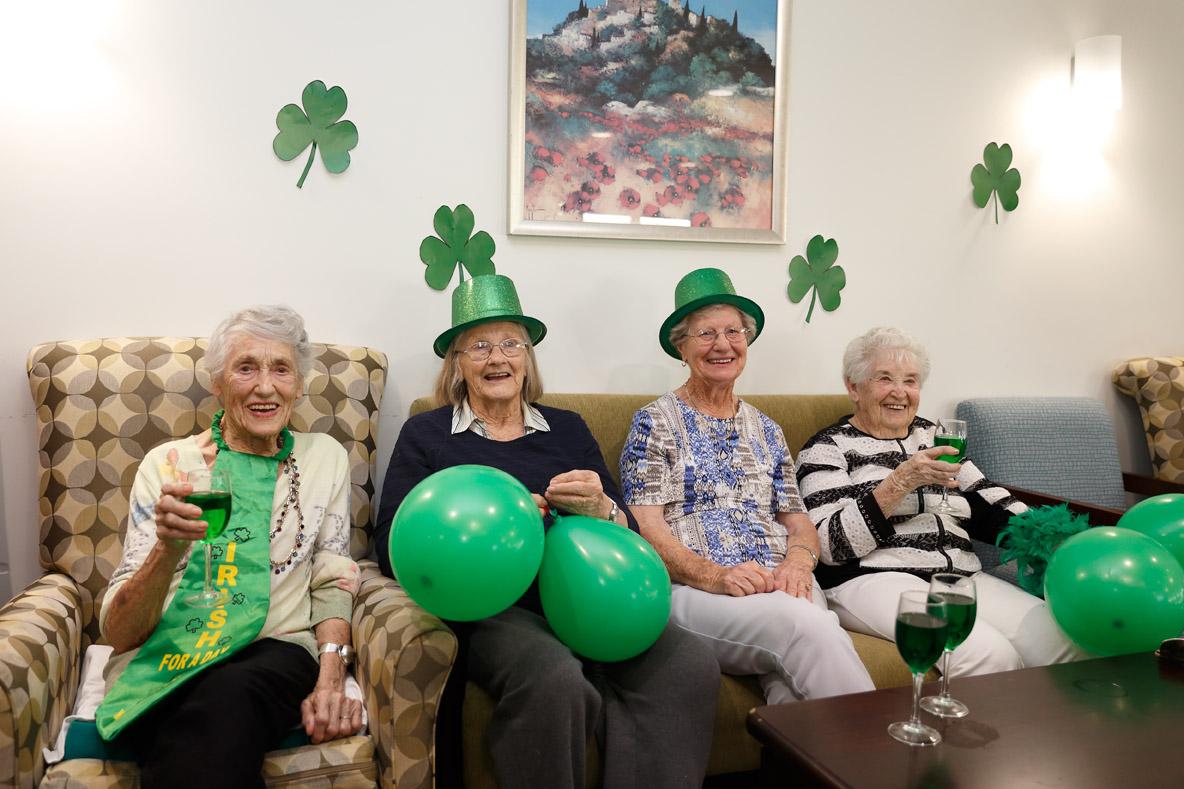 ---
Decoration & Craft Ideas
Making Irish decorations in your art and craft group prior to the day can be a fun activity in itself. 
Here are some examples of how to decorate your room and setting in residential aged care.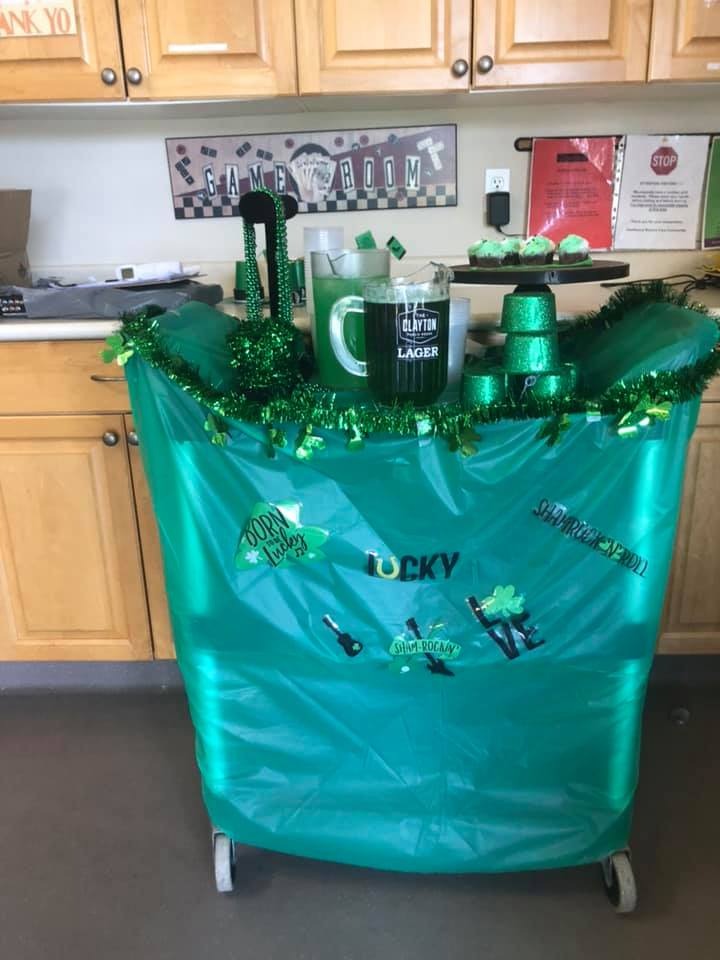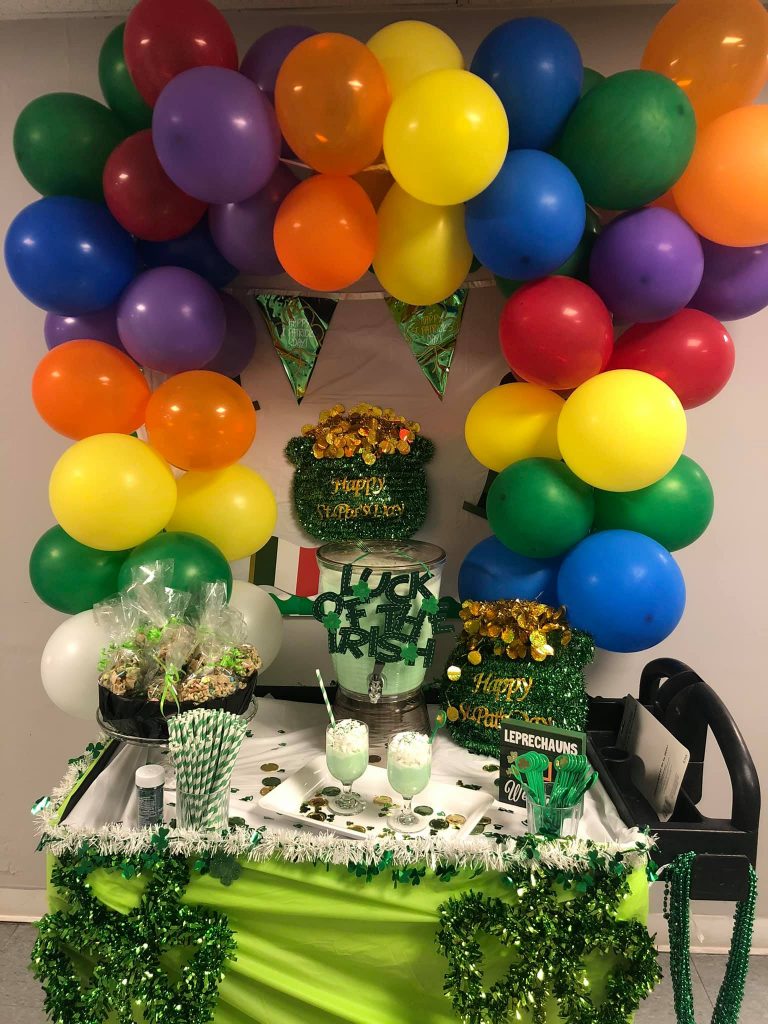 Below are 2 craft activities we have chosen for you to consider, with videos included for you to follow. 
---
Making 4 leaf clovers
---
Leprechauns Craft Ideas
---
Serving Drinks on Saint Patrick's Day in Aged Care
Let's get creative with our drinks menu!
Host a "Happy Hour" and serve GREEN BEER! (beer which has had a drop of green food colouring added)
Guinness is a traditional Irish favourite.
For non-alcoholic drinks mix up some green cordial, apple juice or soft drink.
Serve up your drinks creatively on a table with Saint Patrick's day decorations.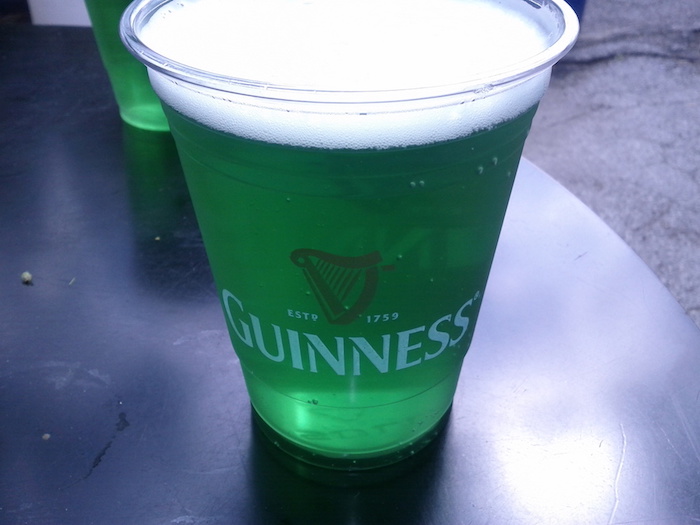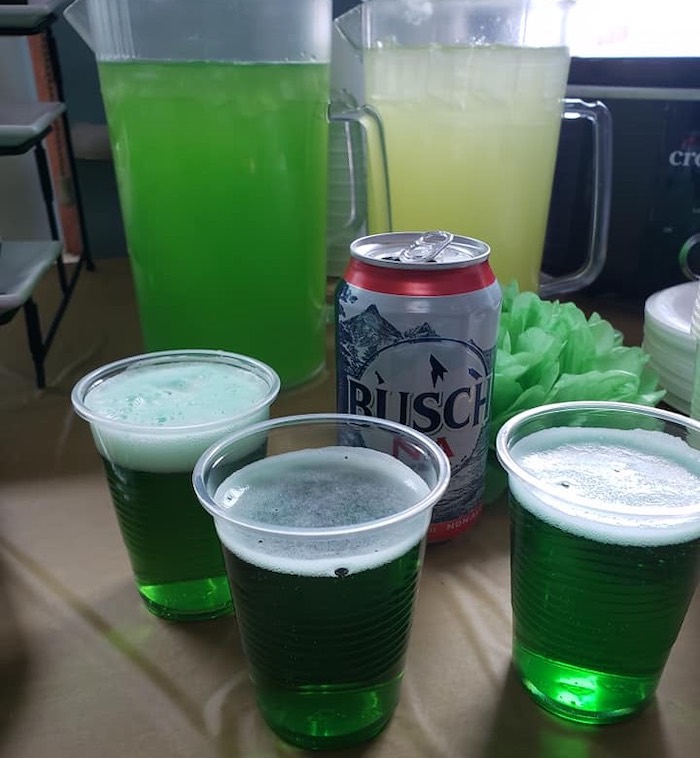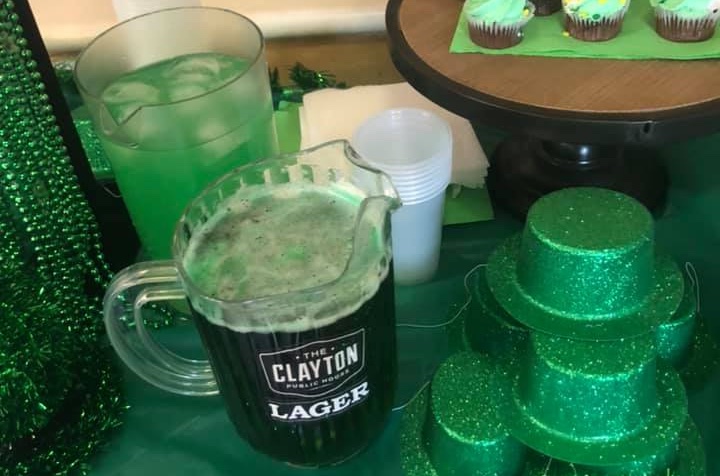 ---
Food to serve on Saint Patrick's Day in Aged Care
There are many fun party foods to enjoy on St Patrick's Day! 
Serve potato chips, green gherkin dip, St Patrick's day themed cupcakes, green jelly cups, small cups of Irish stew. 
Look at this fantastic veggie, dip and crackers platter shaped as Saint Patrick himself. 
---
Music & Entertainment
Have Irish music playing, here is a great playlist we have found for you. (video below)
Book a local Irish dance group to come and put on a dance display for your residents – that would be fantastic! Adults or children.

---
Jokes, Quiz & Humor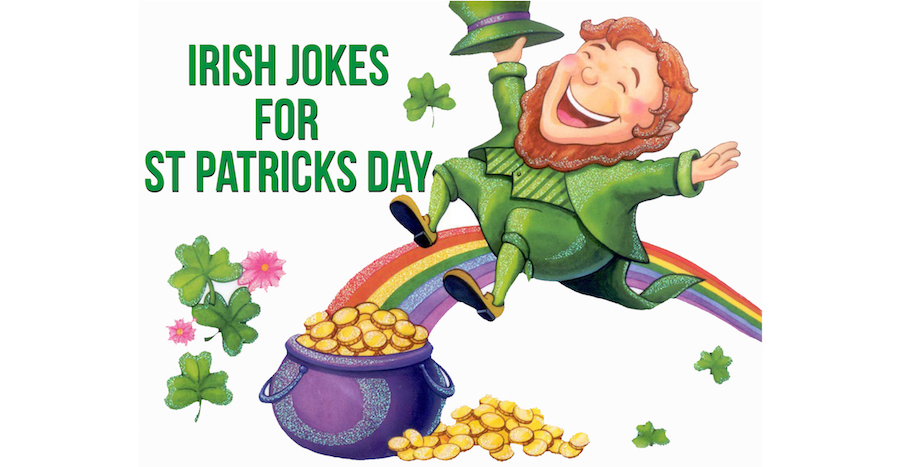 It wouldn't be Saint Patrick's Day without a good old laugh! 
Tell some jokes and run a quiz.
We have prepared some for you! Share some funny Irish Jokes.
---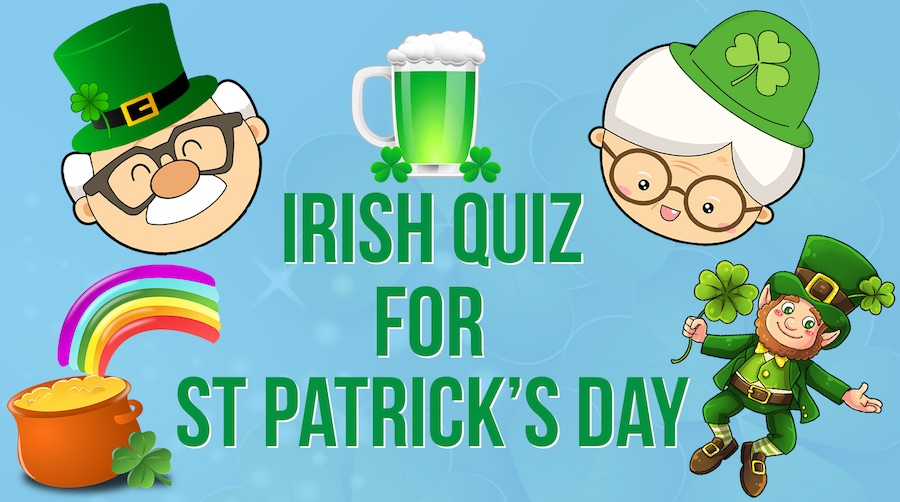 Run an Irish Quiz at your Saint Patrick's Day celebration and give out chocolate coins wrapped in gold foil – as prizes (often found cheap at the supermarket). 
---
Are you still looking for more ideas for Saint Patrick's Day?
We have another article here
---