The opening ceremony for the Tokyo Olympics is Friday the 23rd of July, having an activity program to run while the games are on is a great opportunity to have some fun for everyone!
Here are some ideas.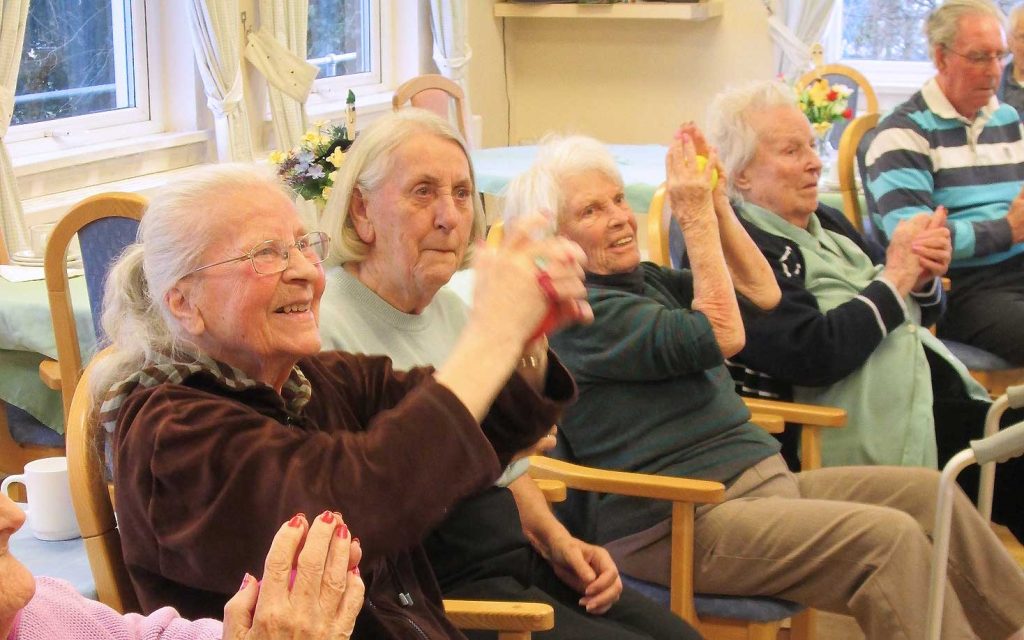 1. Because the games are held in Tokyo this year you could arrange your art & craft group to make Japanese decorations and props to decorate the activity room, also make the Olympic Torch to be carried out of cardboard and coloured paper and also Olympic props.
Olympic Torch Craft directions below:
2. Have an opening ceremony with the residents carrying the Olympic Torch into the room, you could have a relay around the building or in the building passing the torch onto others at checkpoints either walking or in wheelchairs. Have an audience waiting in the activity room as the torch arrives in someone's hand and with some of the sporting competitors following, everyone can wave flags of their country and introduce inspiring music such as the Chariots of Fire theme song as they enter the room. Have the torchbearer light the fire in a large bowl in front of the audience (simulated cardboard torch) Let the games begin.
Chariots of Fire theme song below:
3. Encourage residents to join teams to compete for gold medals in arranged sporting games such as Mini Bowling, balloon volleyball, Ring Toss, pool noodle hockey, Velcro Darts, etc. Purchase plastic gold medals at discount stores and attach them to your companies lanyards to place around the winner's necks.
4. You could compete in one sporting event each day if you have a large facility playing off the two highest scoring teams together for the gold medal at the end of the session. Keep score from all the participating teams. You could follow with morning or afternoon tea and run a quiz about past Olympic Games or about Japan.
5. On one of the days during the Olympic Games run an activity about Japan their culture, costumes, maybe talk about the Emperors, Geisha Girls, Sumo wrestling anything interesting about Japan and follow with a Japanese luncheon trying Japanese cuisine such as Sushi, Tempura fish and vegetables, rice cakes, Sashimi, noodles
6. Let every sporting contestant who wins wear their gold medals home after every event everyday with pride.
7. Plan a closing ceremony for your Olympic week with maybe a staff display of ribbon waving to music as in gymnastics for entertainment or a staff sporting event cheered on by the residents, Eg: egg and spoon races.
8. Have the facility manager or Activity staff stand up and thank everyone for a wonderful week of sporting games and participation and mention the team that won the most gold medals in the competition. Finish up with everyone singing We are the Champions sung by Queen over the speakers and have everyone waving their flags or arms up in the air just have fun.
We are the Champions video below:
---