Make personalized Christmas ornaments using old scrabble letters. Many scrabble games get thrown aside or pieces go missing you could use them to make Christmas crafts. I picked up a scrabble game in a goodwill shop for $3 but scrabble tiles can be bought online cheaply to use for craft projects. You can glue words like Joy, peace, love or glue people's names on their decoration to personalize it.
How to make Christmas Scrabble Tile Ornaments
---
You will need:
• Scrabble Letters
• Low Temp Hot Glue Gun
• Ribbon
• Twine
• Jingle Bells (optional)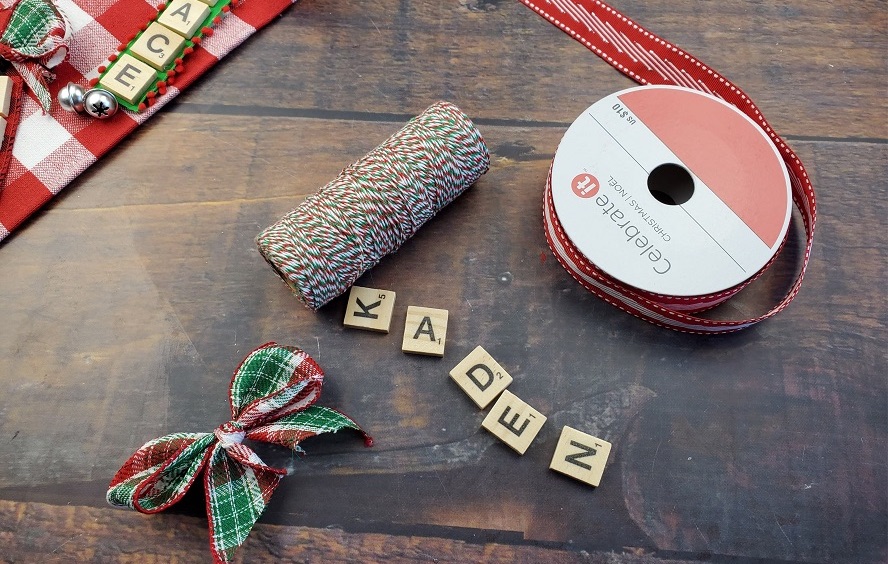 Instructions:
1. Start by laying out a piece of ribbon next to your scrabble letters and measuring how long you will need. Leave extra space on top for the bow and to fold over.
2. Hot glue the scrabble letters on to the ribbon then glue the bow.
3. Tie a piece of twine in a circle and put it through the top of the ribbon.
4. Fold over the ribbon and glue it down.
5. Glue on a string of bells in the back or leave as is!
---
Recommended for you:
Flower & Gardening Quiz
Painting Using Leaves
Retro TV Trivia Quiz