---
When to Celebrate?
What is Cinco de Mayo Day? It is celebrated in Mexico and around the world on the 5th of May to celebrate the victory of the Mexican army over the French invasion in 1862 in Puebla during the Franco – Mexican war.
---
How to run a successful Cinco de Mayo Day in Aged Care
In this article, we have provided plenty of images and information to inspire you to create your best Cinco de Mayo Day Fiesta Party in aged care. 

Mexico sure knows how to have fun so let's make this day a fun experience for our seniors in care while also honoring Mexican culture and history. 
---
Send out Invitations
Give everyone a colorful invitation inviting them to the special Fiesta Day activity stating date and time. Here is one we made for you.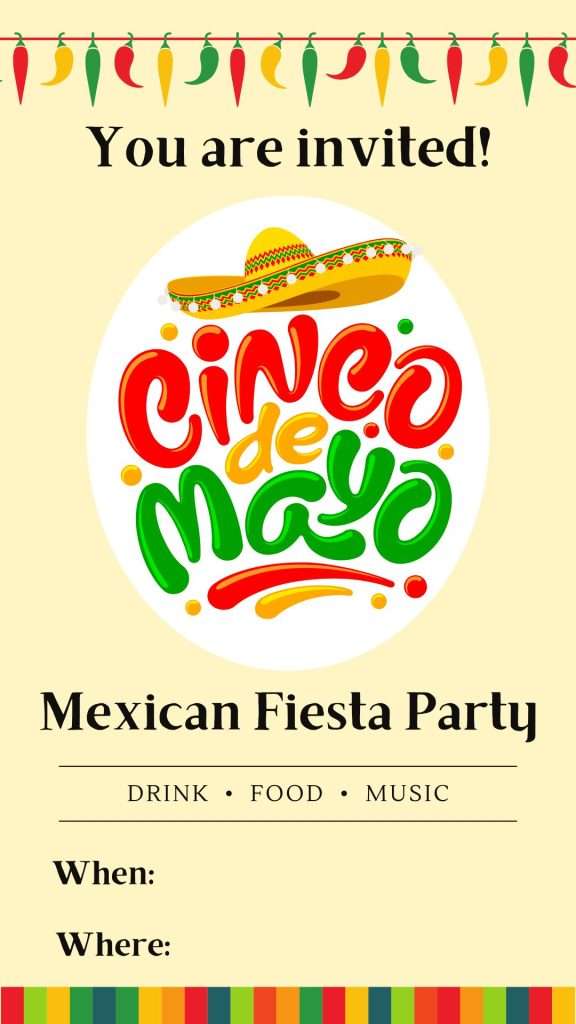 ---
Dressing up
Encourage staff to dress up in colorful outfits and Sombrero hats and Ponchos. A brightly striped and colorful beach towel makes a great poncho to wear.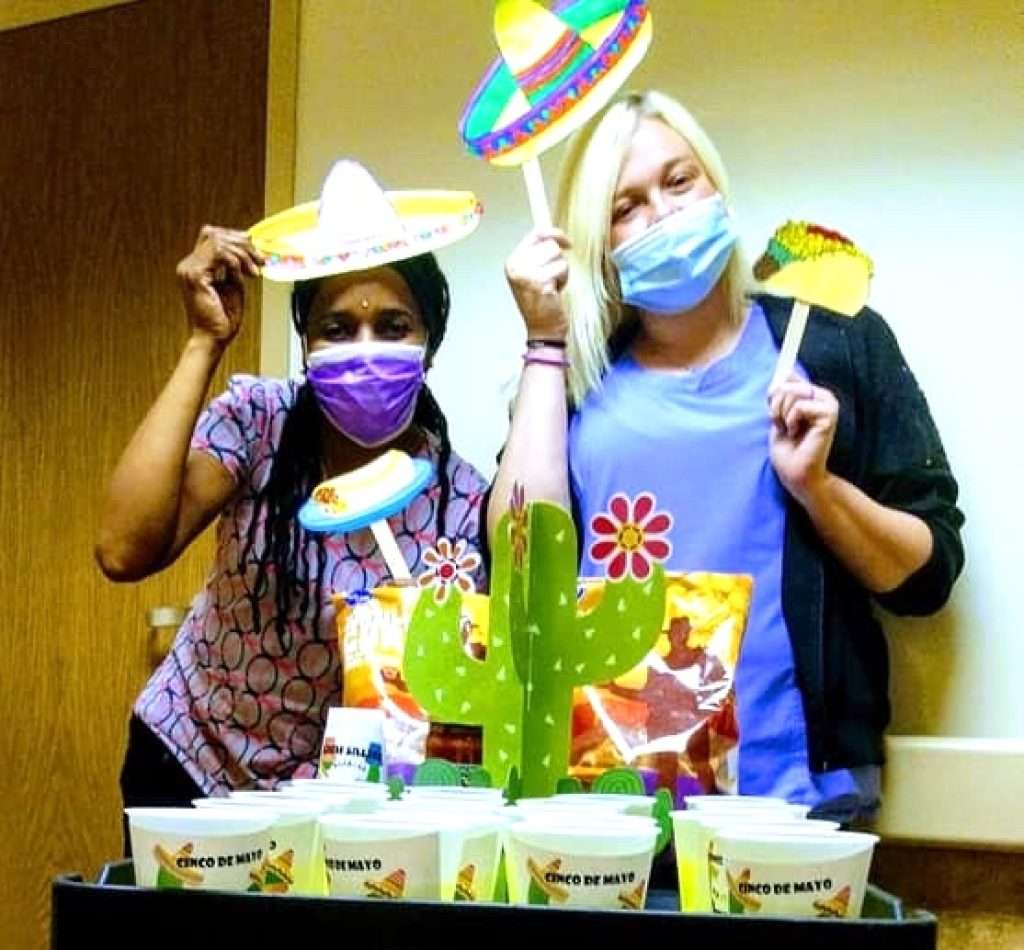 Residents dress up ideas
Let's get our residents in the spirit of Cinco de Mayo Day with some simple costume items like cut-out sombreros and Mexican mustaches.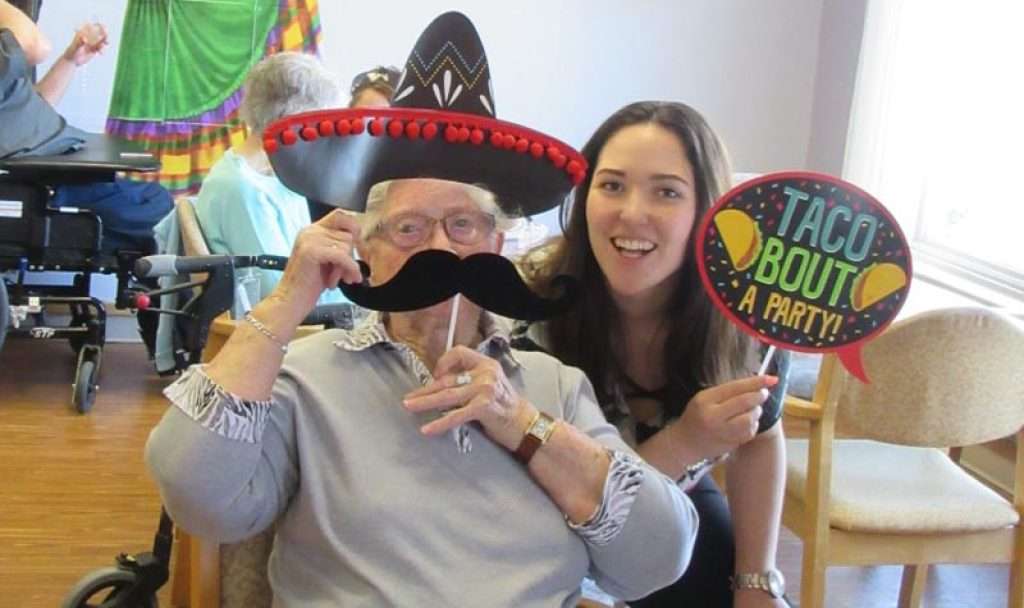 ---
Decoration & Craft Ideas
Decorate the activity room or dining room with green, red and white paper crepe streamers hung from the ceiling (colors of the Mexican flag). Blow up items like a Cactus, Sombrero and Donkey look fantastic.

Try to obtain Mexico travel posters from your local travel agent or purchase online reasonably priced decorations from companies such as Amazon. Print out Mexican flags to display on the tables and make paper cactus centerpieces to display.
Making Mexican decorations in your art and craft group prior to the day can be a fun activity in itself. 

Here are some examples of how to decorate your room and setting in residential aged care.
---
Serving Drinks on Cinco de Mayo Day in Aged Care
Serve refreshments such as Coronas or Modello Mexican beer with a wedge of lemon squeezed in the bottleneck. Set up a cocktail, and mocktail cart or bar and serve margaritas in fancy glasses decorated with salt around the glass rim, alcoholic and a non alcoholic versions. 
---
Food to serve on Cinco de Mayo Day in Aged Care
Have the kitchen prepare Mexican food for lunch such as chicken enchiladas followed by a delicious creme caramel dessert (a favorite in Mexico).
Print colorful menus to display on the dining tables and lay out some snacks like corn chips.
---
Music & Entertainment
Have cheerful Mariachi music playing as the guests enter the room –  Cinco de Mayo playlist on Spotify or YouTube. Below is a 42-minute medley of beautiful Mexican music!
---
Games & Entertainment
Have some fun games to play on the day such as pin the tail on the donkey.

Hang a Piñata Donkey from the ceiling or in a doorway fill with sweets like individualy wrapped biscuits, sweets and chocolates, have game participants blindfolded holding a stick and get them to hit the paper mach'e donkey. Have the audience guide them by shouting out directions like left, right and higher. Give each participant at least three swings with the stick before letting another person have a turn. When the donkey is opened and the sweets fall to the floor share with all the guests.

Have the staff dance the Macarena and encourage anyone present to also join in. You could have maracas on the tables and encourage the residents to shake them to the music.
---
Mexican Quiz & Trivia for Seniors
Finish the day with a Mexican quiz game and a YouTube video of Mexico or the hilarious movie the 3 Amigos.
---