Oktoberfest is an annual German celebration for worlds largest beer fest and traveling funfair!
It is a great theme day to celebrate in aged care and there are many fun activities you can do based around this event, don't worry. they don't all have to be about beer drinking, we have provided some helpful ideas below!
When to Celebrate?
---
Oktoberfest is celebrated from mid-September through to the first Sunday in October. In aged care you could pick one of the first days in October to host this event. 
Ideas for Oktoberfest Theme Day
---
Decorate
Decorate the activity room like a German beer house with one or two long tables for people to eat and drink at with bright coloured tablecloths (blue and white checkered table cloth is tradition). Print out German flags and decorate with cardboard cutout beer mugs and pretzels.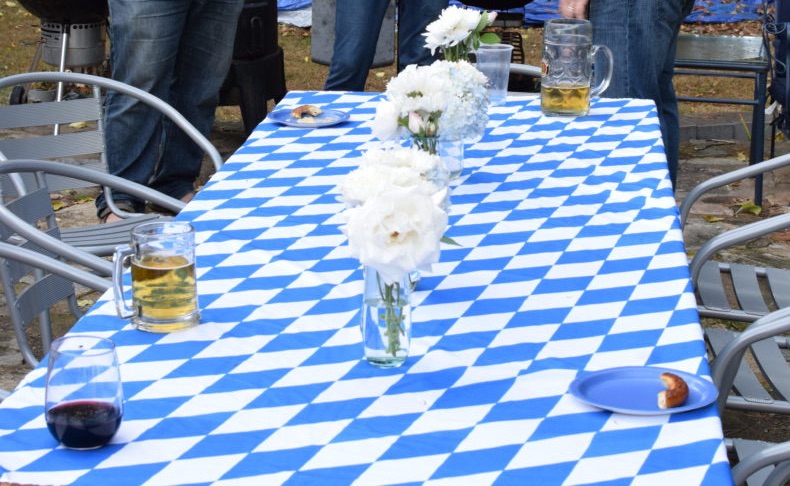 Print out decorations for tables, walls and add some colourful balloons hanging in the German flag colours black, red and yellow. 
Dress up
Ask staff to dress up for the day women in dresses covered in aprons, hair in plaits or pigtails. Men to dress in shorts long socks with braces attached and hats if available.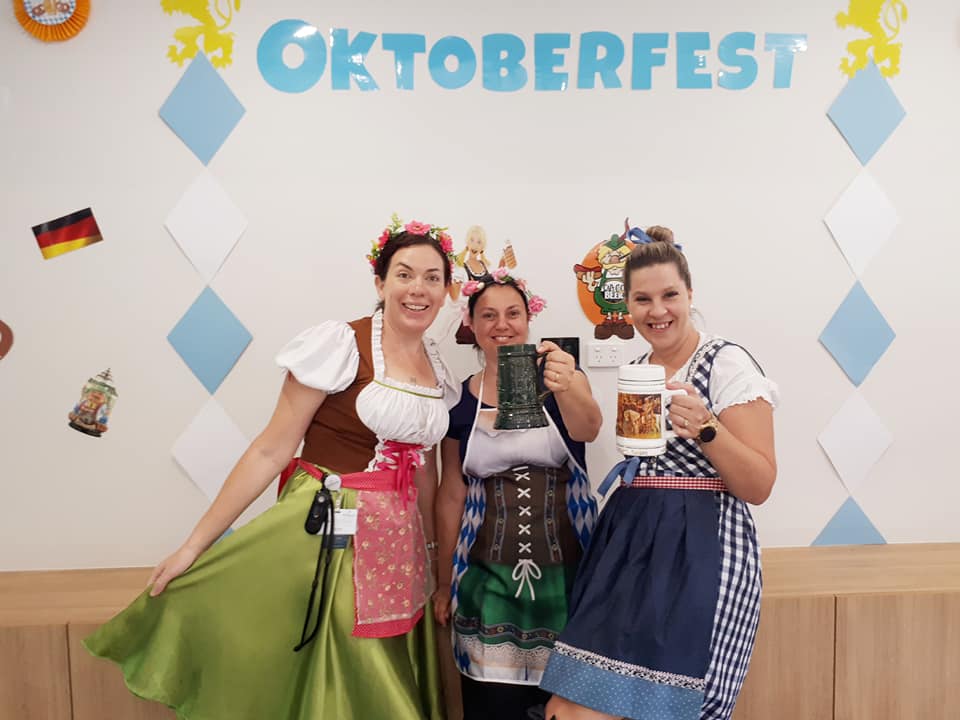 Food, Drinks & Music!
Play German music in the background during your German luncheon and serve German food such as sausage, cabbage, German potato salad, schnitzel, soft pretzels and black forest cake for dessert.
If you have access to beer steins display them and of course have beer either alcoholic or non-alcoholic and cool drinks or fruit punch. 
Quiz Time
Run a German quiz after lunch and finish with a singalong such as "Roll out the Barrell", "There's a Tavern in the Town" and maybe the staff can stand out the front and do a display with actions to the" Birdie Dance" with the music and everyone clapping to end a great day!
---