When to Celebrate?
Saint David's Day is celebrated on the 1st of March every year, seniors in aged care will really enjoy celebrating this cultural Welsh tradition and activity coordinators can find a lot of enjoyment in organizing this annual event. 
You may have Welsh residents living in your home and residents who are interested in learning more about the tradition of Saint David's Day.
Information about Saint David
Saint David is a patron saint of Wales, he lived in the 12 century and the date of his death is believed to be the 1st of March 589, which is the date used to celebrate and commemorate his achievements.

Saint David became renowned as a teacher and preacher, founding monastic settlements and churches in Wales and known to perform miracles. One occurred while he stood on a hill that rose up high where he could be seen as he spoke to the people of Wales.  

Saint Davids Day is not a national holiday but remains one of Wales's proudest traditions, with festivals and parades being held all around the country in towns and cities, children sing and dance and dress up in traditional Welsh costumes.
---
Ideas for hosting St David's Day in Aged Care
Plan a special day on the 1st of March with lots of activities, here are some ideas.
---
Decorations
Leading up to Saint David's Day decorate the activity or dining room with Welsh decorations.
Some great decorations could be:
Bright yellow daffodil
Welsh dragon flag
Photos of famous people from Wales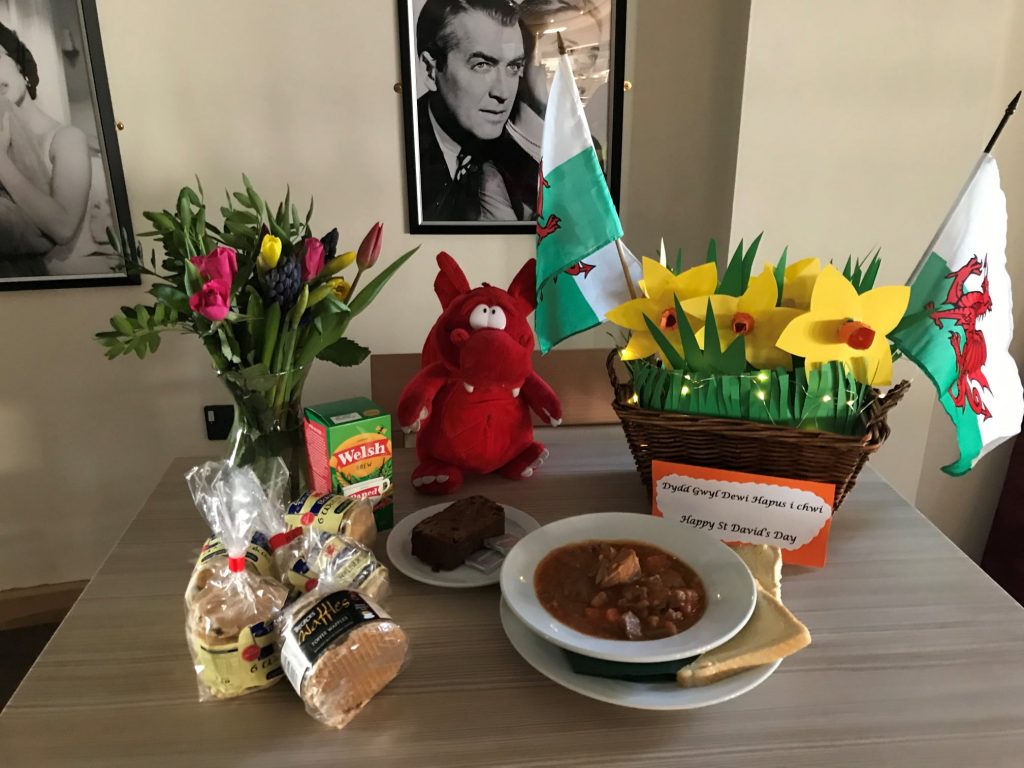 Use this link to print out the traditional Welsh Red Dragon flag:
https://www.freeprintableflags.com/preview/Wales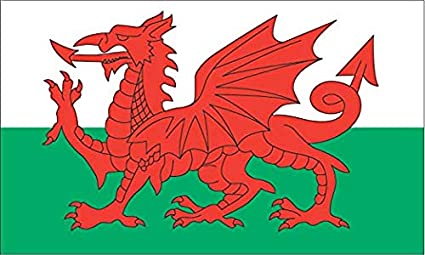 Red, white and green fabric drapes also make a great decoration.
---
Dressing up
Encourage staff to dress up in Welsh costumes. The traditional Welsh costume is a costume worn by rural women in Wales. It is common to be made up of Black & Red Check Coat with white undergarments and a large black hat.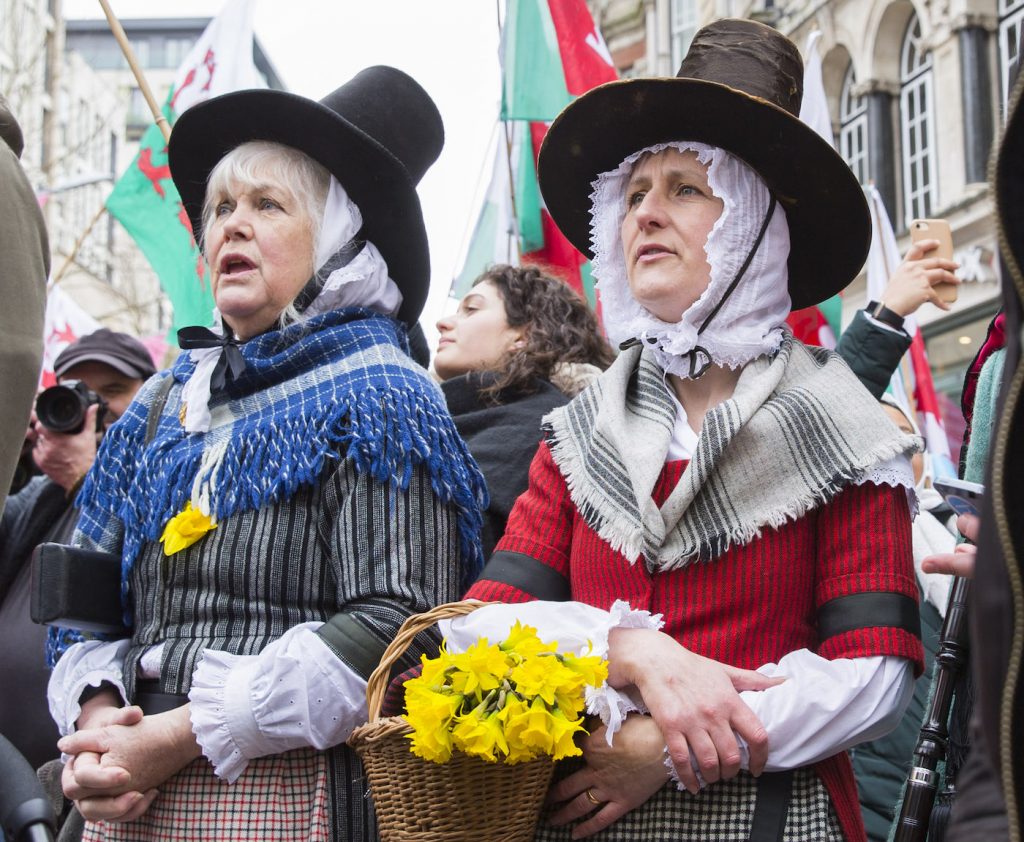 ---
Arts & Crafts
Make Daffodil and Leek badges in your arts & crafts group for everyone to wear on the day. 
---
Easy to make Daffodil badge for St David's Day
---
You will need:
Egg carton
Orange paint
Yellow card
Glue
Safety pin
Sticky tape
Instructions:
Cut one of the egg compartments from the egg box and paint it orange. Leave to dry. Cut out a flower shape from a yellow card. Glue the egg compartment to the center as the trumpet. When the daffodil is completely dry, tape a safety pin to the back so that you can wear it.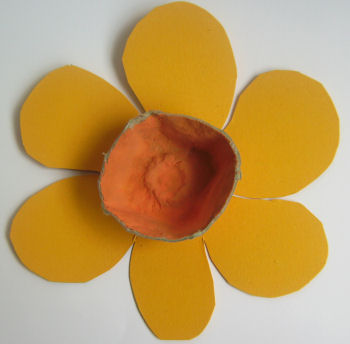 ---
Food to serve
It wouldn't be a Welsh celebration without some traditional tasty Welsh luncheon!
Plan a Welsh lunch on the day with choices like Welsh cakes, Welsh rarebit (cheesy toast), Welsh Cawl (soup) or chicken and leek pie and Monmouth Pudding for dessert
---
Run a Quiz
Quizzes are fun and encourage interaction between staff and residents. We have prepared a fun quizz about everything Wales and St David's day!
Click here to view.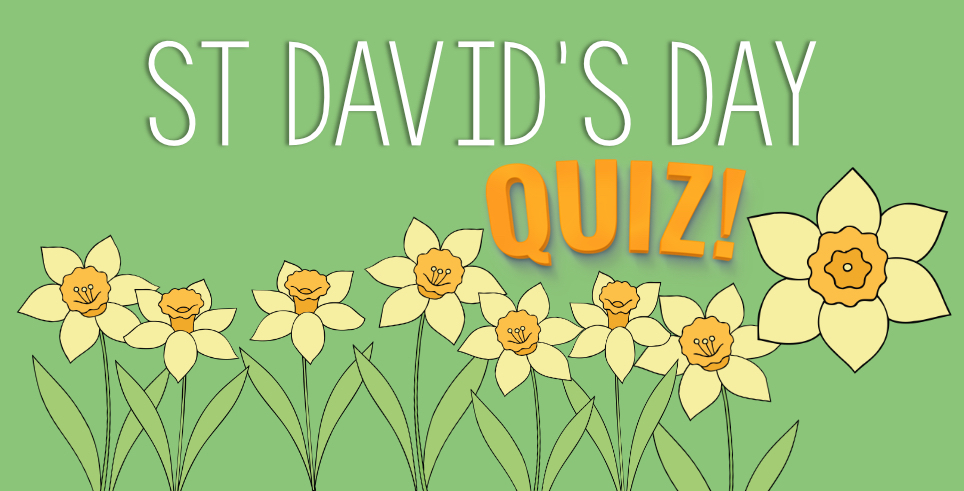 ---
Music for Saint David's Day
Many of our seniors grew up listening to music legends from Wales! Play Welsh music or watch a concert after lunch such as Tom Jones & Shirley Bassey.
Here is an excellent Tom Jones Live concert we have chosen for you.