Are you ready to turn back time and groove to the beat of the '60s? We recently hosted a far-out 1960s day at our aged care center, and let me tell you, it was a blast! If you're looking to spread some love and peace among your residents, here are some groovy ideas to help you create your own psychedelic celebration.
Hippie Chic Dress-Up
Embrace the flower power and encourage all staff to dress in fabulous '60s fashions and don't forget the residents! Get creative and make some rad dress-up props like hairbands, peace sign pendants, and tie-dye t-shirts. Watch as your center transforms into a groovy time machine!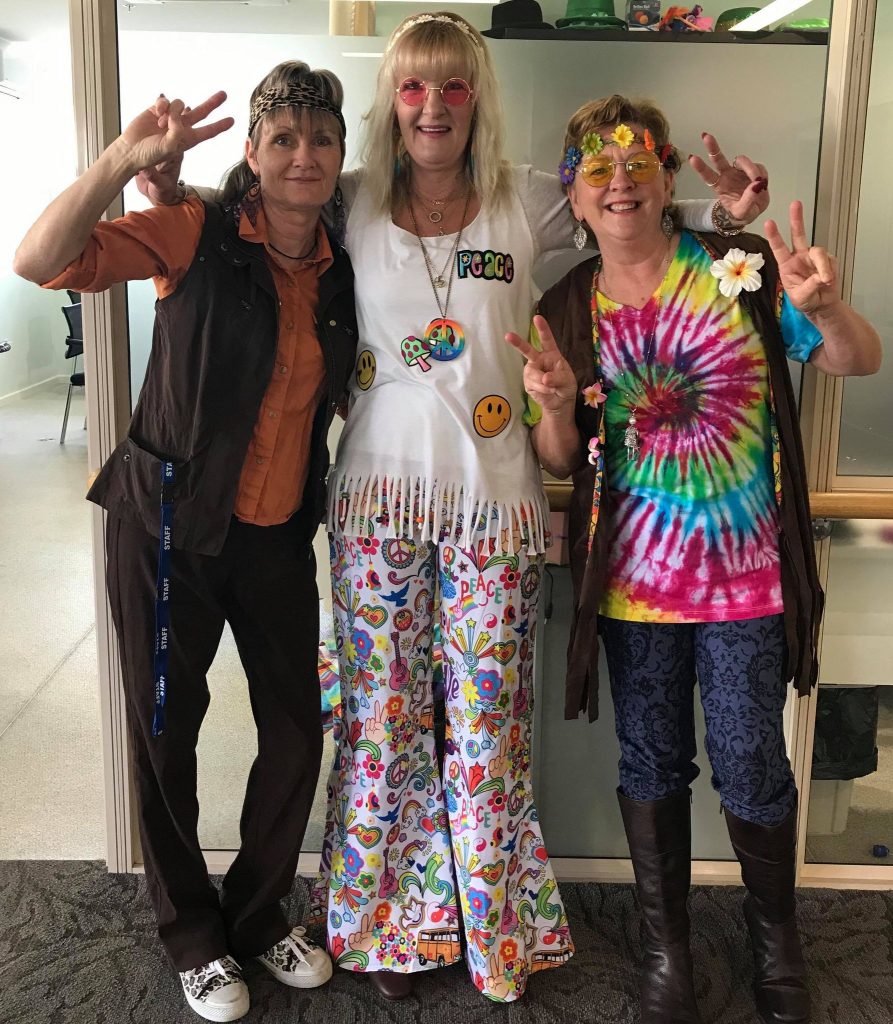 Check out our latest blog post, where we dive into a fun and funky DIY tie-dye activity! Unleash your inner flower child as we walk you through step-by-step instructions to create mesmerizing tie-dye designs that you can proudly wear on your special hippie day. With vibrant colors and swirling patterns, these tie-dye masterpieces are the perfect expression of peace, love, and individuality. Don't miss out on this far-out crafting adventure – click here to head over to our blog now and get ready to embrace the spirit of the '60s with our cool tie-dye activity!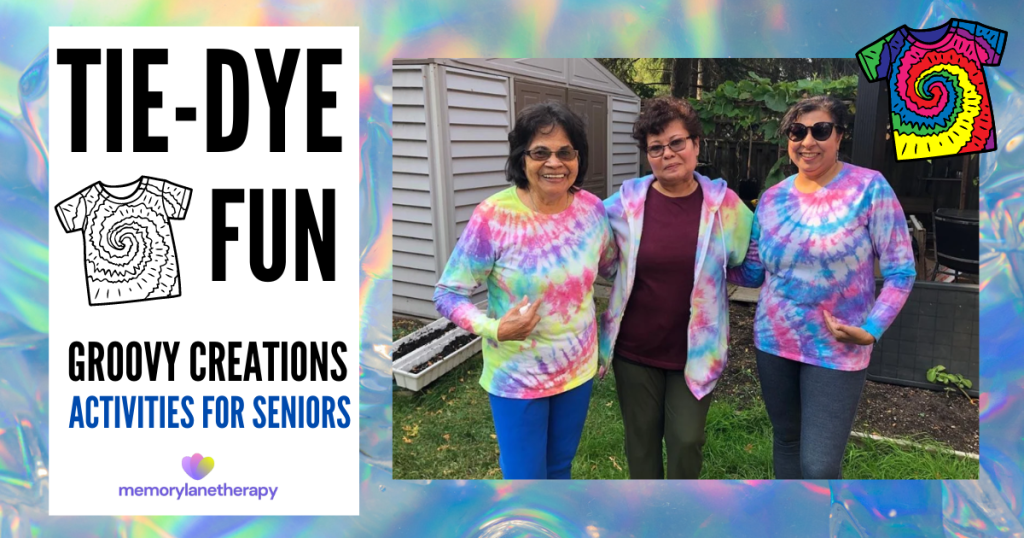 Trippy Decor and Jams
Set the mood with psychedelic posters featuring peace signs, groovy words like "Cool &Groovy," and vibrant colors. A simple Google image search will lead you to a treasure trove of printouts. Don't stop there! Decorate the tables with colorful cloths and printout VW Kombi models for an extra dose of nostalgia. Get the tunes flowing from the era with classics from The Beatles, The Beach Boys, Stevie Wonder, Aretha Franklin, and more. Your residents will be dancing in no time!
Love-In Menu
Now it's time to satisfy those bell-bottomed appetites. Treat your residents to some far-out '60s eats like french onion dip spread on crackers, a chocolate fondue extravaganza, fresh fruit punch served from a punch bowl, and delightful sponge cake. And let's not forget the small sandwiches-they were all the rage back in the day!
Peace, Love, and Memories
Capture the essence of the '60s with a psychedelic photo booth. Craft a VW Kombi backdrop (or snag some online VW photo props) to add that perfect retro touch. Snap some pics of your residents rockin' their '60s gear, and let the good times roll!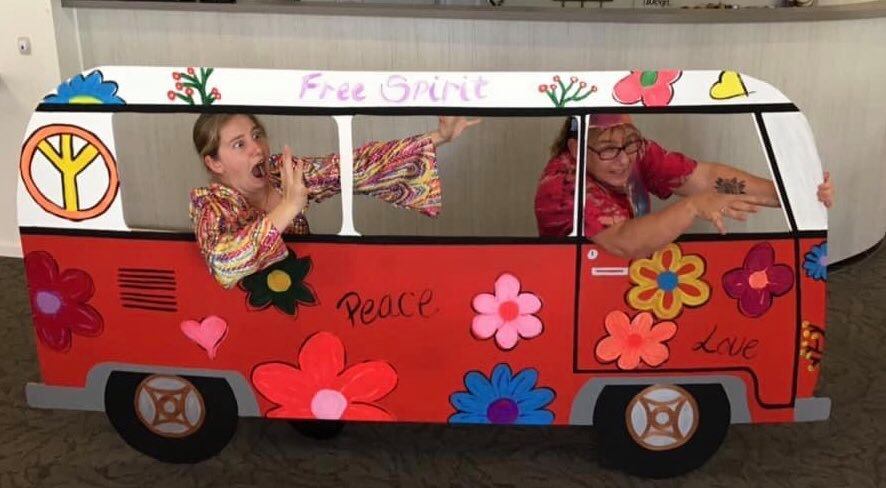 Quiz Time, Far Out!
After munching on nibbles, grooving to tunes, and taking photos, it's quiz time! Get the good vibes flowing with our specially crafted 1960s quiz. Click here to check it out and see if your residents can still remember their hippie days!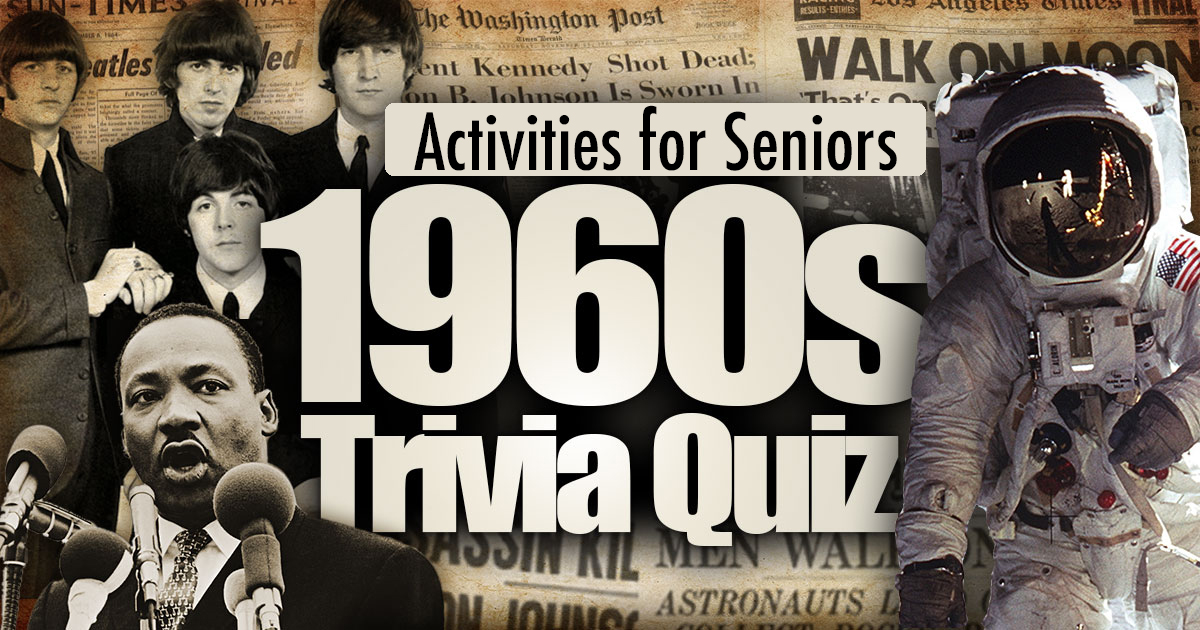 Let the Memories Roll On
Finally, encourage your residents to share their rad memories of living in the '60s. From Woodstock to bell-bottom jeans, there's sure to be some far-out stories to reminisce about. So gather 'round and let the good times flow-the '60s were a pretty hip time, man!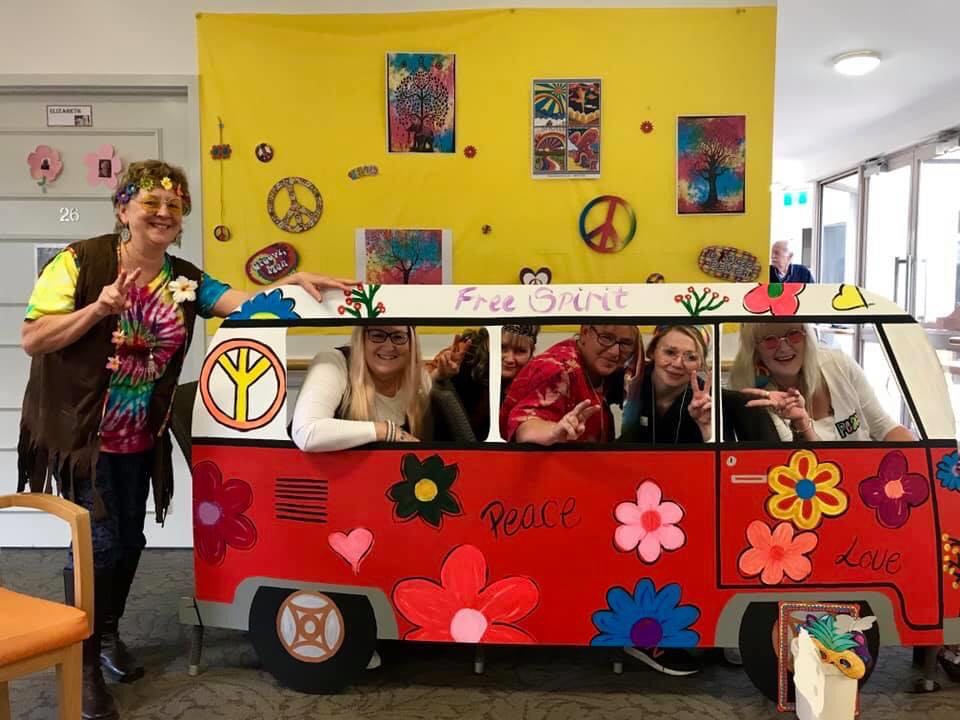 So there you have it, all the tips to host your very own 1960s Hippy Day in aged care. Groove on, spread the love, and make lasting memories with your residents. Let's make this journey back in time a blast from the past they'll cherish forever! Peace out!