Are you ready to inject some zest into the days of our vibrant 60s and 70s residents? At our Aged Care center, we understand that age is just a number, and fun knows no boundaries. Discover our exciting "Youth Group" outings that celebrate youthful spirits and active bodies!
Embrace the Vibrancy of Youth
Life takes us on diverse journeys, and we have residents with a wealth of experiences. Our "Youth Group" celebrates those in their 60s and 70s who might still feel young at heart. Memory loss might have knocked on the door, but their bodies are ready to explore. That's why we're creating opportunities for them to revel in the outdoors and movement.
Introducing the Youth Group Bus Trip
Imagine the delight of a regular outing that connects friends with similar physical capabilities. Our Youth Group bus trips are the perfect solution! These outings offer a refreshing sense of normalcy and the chance to socialize, all while enjoying various engaging activities.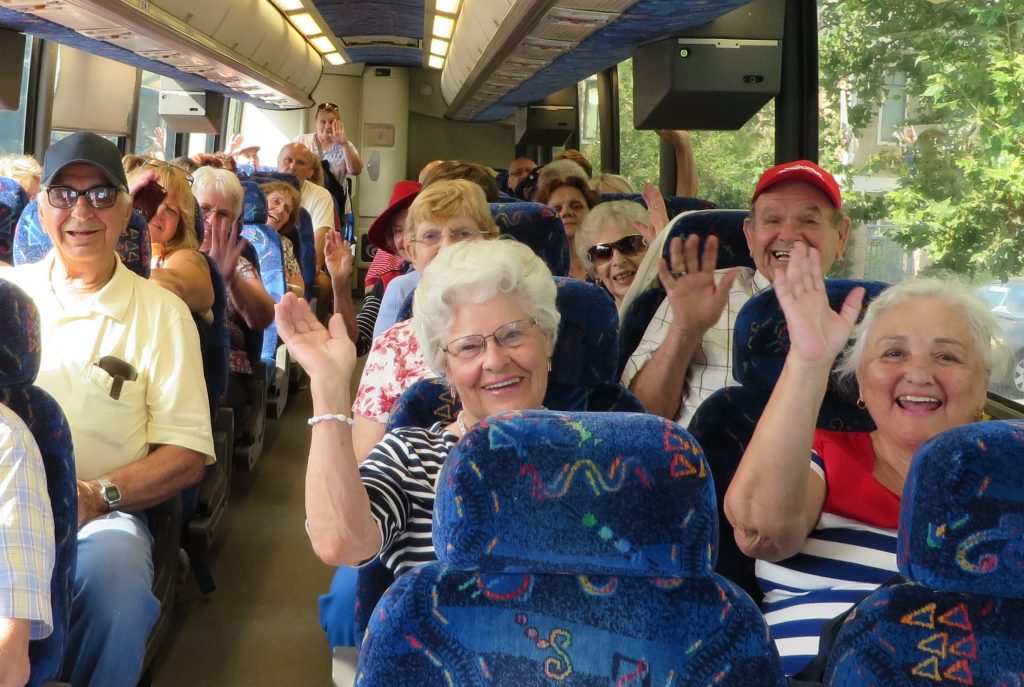 Exciting Activities Await:
Ten Pin Bowling: A friendly competition that brings joy and camaraderie.
Lawn Bowls: Try this classic game of precision and strategy in a relaxed setting.
Pool and Snooker: Engage in billiards fun for a bit of mental challenge.
Beach Day: Feel the sand between your toes and the soothing sea breeze.
Pool Swimming: Enjoy aquatic exercise or simply bask in the water.
Water Aerobics: Stay active and have a blast with water-based fitness routines.
Zoo Adventure: Rediscover the wonder of nature and wildlife.
Cinema Escape: Get lost in a film and share popcorn with friends.
National Park Exploration: Immerse yourself in the beauty of the outdoors.
Concert Excursion: Let music uplift your spirits and bring smiles all around.
Adding a Dash of Delight
To have these adventures even more special, make things fun with some yummy snacks along the way like ice cream, popcorn & milkshakes. This is sure to be a big hit with your group and they will be looking forward to this great day out! 
Conclusion
Age isn't a barrier; it's an opportunity for new experiences and connections. Share the news with friends, caregivers, and family – let's make sure everyone knows about the "Youth Group" adventures that await.