Some residents in your Aged Care center may be a lot younger than others. We quite often see men and women in their 60's and 70's going into care due to an onset of memory loss, they may be forgetful but their body is still fit and mobile so its important to organize days for them where they can get outside and enjoy a bit more movement. 
A Youth Group bus trip is a great idea to introduce as a weekly or fortnightly activity outing. It will really give the residents a sense of normality being able to enjoy a social time with friends of similar physical capacity.
Some great activities that will work really well are:

• Ten Pin Bowling
• Lawn Bowls
• Pool and Snooker
• A trip to the Beach
• Pool swimming
• Water aerobics
• The Zoo
• Cinema
• National Park
• Concerts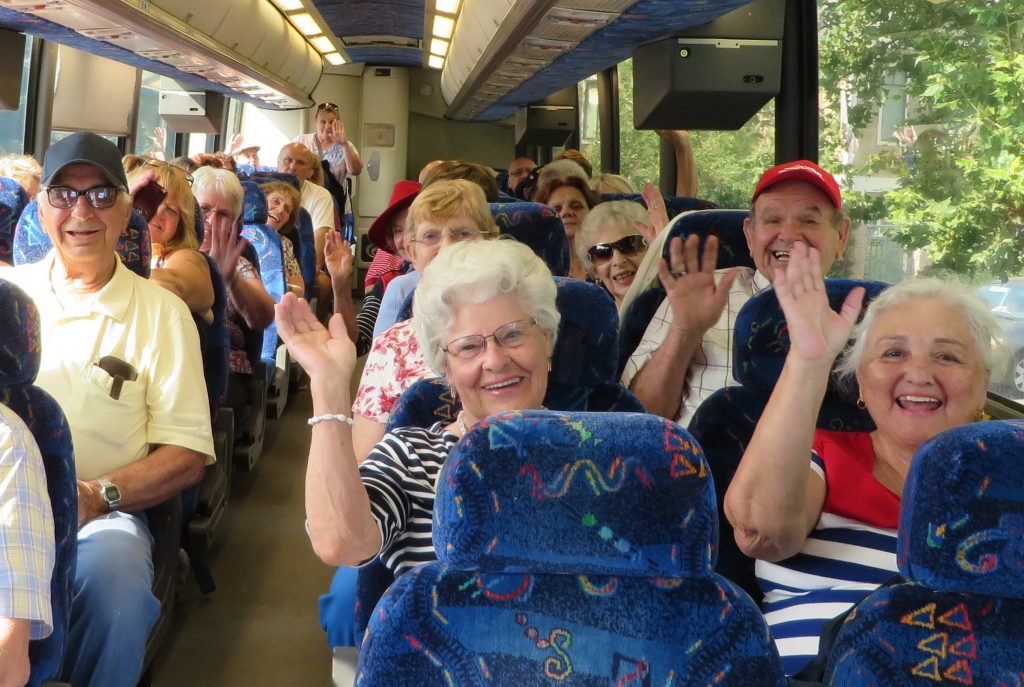 You can make things fun with some yummy snacks along the way like ice cream, popcorn & milkshakes. This is sure to be a big hit with your group and they will be looking forward to this great day out!